On October 31, 2023, Paige Wilkinson represented Leesville's golf team at the NCHSAA golf state championship. The senior was the only person on the team to advance to states. Being the only member of the team that made it to states the year before as well, Wilkinson has distinguished herself as a valuable athlete at Leesville. 
"I was really excited about it because I was worried I wasn't going to make it," said Wilkinson, when asked about how it felt to advance to the state championship. "I didn't have the best season and I felt like I needed to make it, because I…made it my junior year…so I really wanted to do it for my last season too."
Despite her disappointment at the result of her season, Wilkinson still earned all-conference status and finished 6th place at the CAP 6 conference match. After advancing to states from the NCHSAA 4A regional match, Wilkinson was set up for success at her final highschool golf match.
"We knew she was going to make it," said Robert Patterson, golf coach at Leesville. "…she peaked at the right time to get to states."
At states, Wilkinson finished in 67th place, wrapping up her last match as a Leesville golf player with a final score with 178.
Wilkinson's advancement and performance at states was no surprise to those around her; her hard work and technique is praised by coaches and teammates alike.
"It's been wonderful for the past four years. She's been one of the hardest workers I've ever coached," said Patterson. "She puts everything into her game and she is very committed to golf as a career."
Even though Wilkinson was the only player on the Leesville golf team to make it to states, that does not mean that she didn't help her fellow team members become the best athletes they could throughout the season.
"She's really encouraging, she would always let me know that it was okay if I made a mistake," said Ellie Gouding, Wilkinson's teammate and senior member of the Leesville golf team. "She would always encourage all of our other teammates and just made sure that no one was getting down on themselves."
Gouding was the only other member of the team to advance to the regional match with Wilkinson. Although Gouding did not advance to states from there, she still noted Wilkinson's leadership in helping her qualify for regionals.
"She is a much better player than me, and I think it was very fun to play with her…when you're surrounded by better players, you end up playing better, and it just brought out better play from me," said Gouding. "I think the tips that she gave me and everything she told me to help me with my game made me a better player."
Wilkinson has been on Leesville's golf team since her freshman year, but her golf career began well before that.
"I've been playing tournaments since I was seven, but I've been golfing since I was even younger," said Wilkinsons.
Despite the conclusion of her time as a Leesville golf player, Wilkinson's life-long dedication to golf will continue thanks to her commitment to play golf at Methodist University in Fayetteville, North Carolina.
"I want her to explore all of her options, be happy, and just keep enjoying golf," concluded Patterson.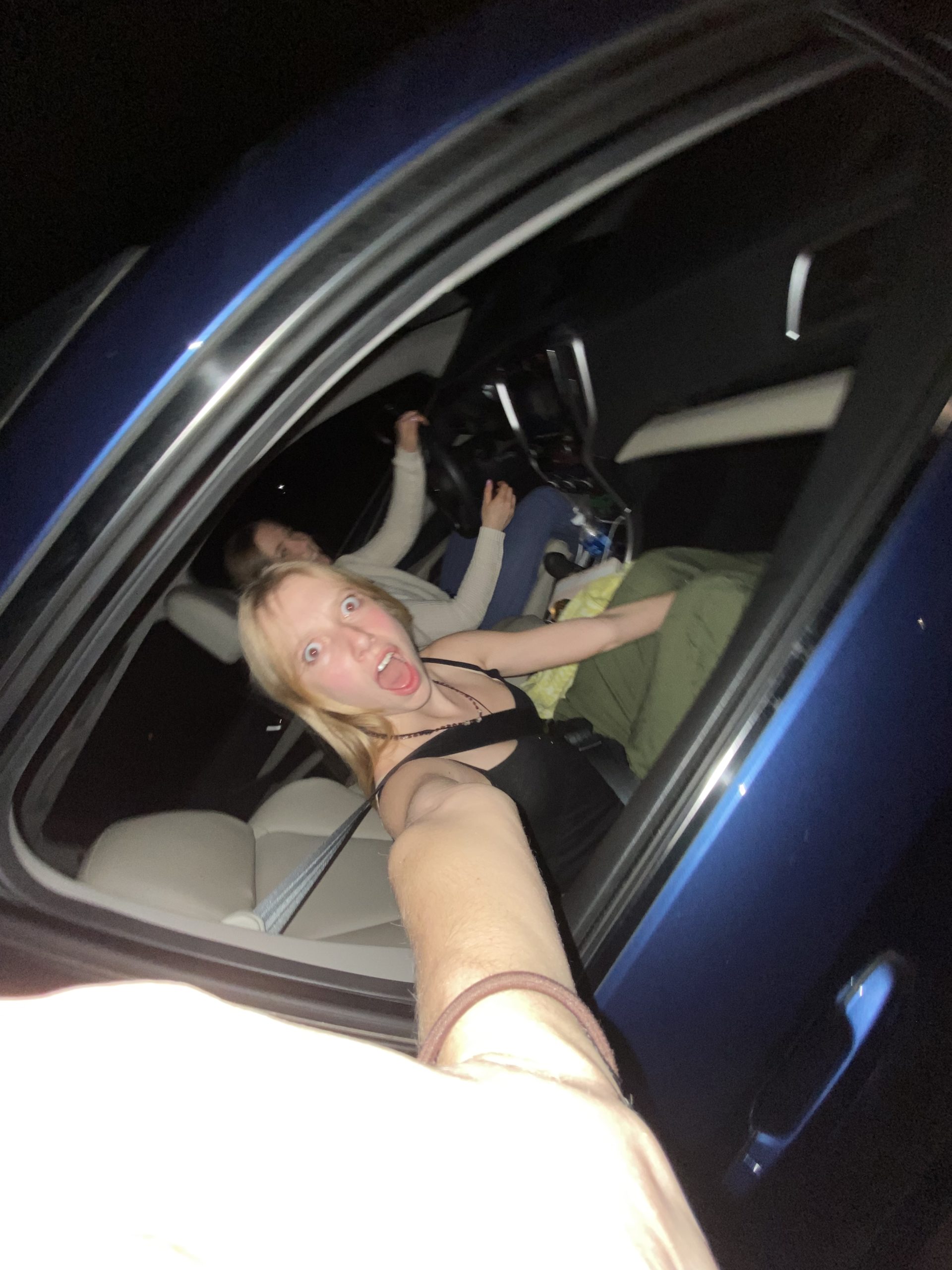 Hi, I'm Clara. I'm a co-founder of Leesville's Earth & Sustainability Club and a Varsity member of the Track & Field team.