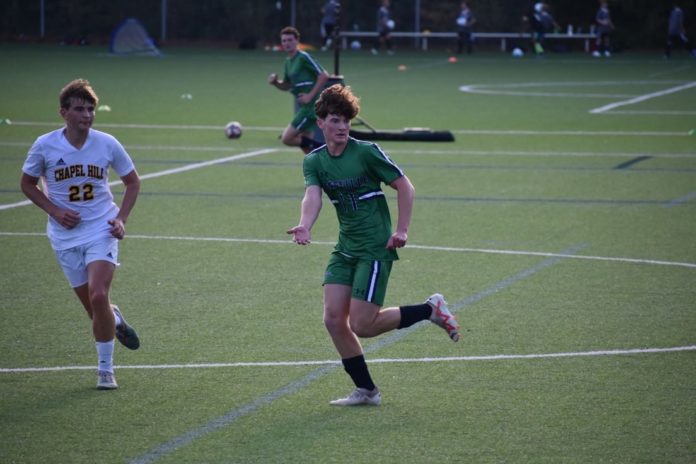 Wake County has been under a heat advisory throughout the summer, which is impacting outdoor fall sports in the early season. 
Leesville, and schools across Wake County, have to abide by the NATA Fluid Replacement Guidelines in practice and at games.
The National Weather Service issues a heat advisory when the heat index forecasts may be at dangerous levels for one or more days.
"It is a notice that states people can be affected by the temperature if proper precautions are not taken," said Erin Ford, the Sports Medicine and Athletic Training Director at Leesville.
"Leesville takes all necessary steps to ensure athletes are safe when it comes to heat illness. The heat index is monitored via the Wet Bulb Globe Thermometer (WBGT) each day and a notice is sent to all coaches regarding which zone we are in based… For example, if we are in a RED zone, no pads or equipment can be worn," said Ford.
Athletes are feeling the effects of the heat. "It's a bit warm outside… so sometimes your mind isn't right and it's very hard to focus, you know," said Brayden Rivenbark, a senior on the football team.
There have been no injuries due to heat at Leesville, so far. Athletes are encouraged to to eat and drink enough before and during practices, and coaches are encouraged to give players more breaks at practices.
"Our coaches gives us more water breaks, and we were going to practice inside," said Jake Lindsey, a senior on the men's soccer team.