Ever since 2016, when Mr. Moran started working at Leesville, he has been motivating Leesville students. Moran has the talent to not only teach the subject, but to keep his students entertained and engaged in the class. 
Growing up:
Mr. Moran grew up in Youngstown, New York. Mr. Bushie, his 5th-grade teacher, inspired him, to explore a career in the future. Since that 5th-grade social studies class, Mr. Moran has wanted to be a teacher.
He attended Lewiston Porter high school and has gone into detail about how much he enjoyed the experience.  
"I loved growing up in New York. High school was very fun. I'm still very good friends with my high school friends. Growing up in the '90s was eventful. Friends forever surrounded me," said Moran 
Moran had a friend group of about 20-30 people. They were always together. "I don't remember being home often. I was mostly playing sports or with my friends," said Moran.
During eleventh grade, Mr. Moran had a teacher by the name of Mr. Skellza. Mr. Skellza helped Mr. Moran discover what kind of teacher he wanted to be.
"I loved Mr. Skellza. He was awesomely funny, smart, and witty. Watching him teach like that, and seeing that everyone was paying attention to what he was saying, made me think, "Could I do this?" said Moran.
At the end of his high school years, Moran made many lifelong friends and memories that would be with him forever.
College years:
Mr. Moran applied and got accepted to Suny Geneseo College, which is a "premier public liberal arts college," where Moran majored in history.
While Moran loved high school. He believes that college was even more fun and important. Not only did it decide what your future will look like, but you also meet people that you never thought he would be friends with. 
"College was extremely fun. I made even more friends than I did in high school. Living in upstate New York and then moving closer to Brooklyn caused a change in the people in my life. My friend group became more diverse, and I learned important lessons and life skills from them," said Moran.
During college, Mr. Moran wanted to become a professor, but after thinking about it more, he decided he could make more of an impact on the public education system.
Teaching:
After graduating from Suny Geneseo, Mr. Moran moved to Charlotte, North Carolina, and where he began his first teaching job at Alexander middle school in 2006. After Alexander Middle School, he transferred to the Norman charter school.
Shortly after moving to Charlotte, Mr. Moran met his wife, and together they soon moved to Durham, where Mr. Moran began teaching at Maureen Joy Charter School.
Moran started teaching at Leesville in 2016, where he taught American history and contemporary law and justice. Eventually, in 2022, he started his first year teaching AP American History.
"I love teaching APUSH. It is probably my favorite class to teach. I like being able to challenge students and myself," said Moran.
During his 7 years of teaching at Leesville, Mr. Moran has made a big impact on students. "Many students come back to me after college and talk about how my class helped them discover they wanted to be a layer or even a teacher," said Moran
While teaching, Mr. Moran follows in the footsteps of Mr. Bushie and Mr. Skellza. Moran keeps calm and tries to be as humorous as possible while still following the content. He believes that keeping the mood light and positive keeps the students motivated.
Raising a family:
While being an amazing teacher, Mr. Moran also has a family. "Teaching while raising a family is extremely hard, but it's amazing to have the same schedule as my boys," said Moran.
Moran gets to have summers and any other breaks we have off with his boys. He gets to see them in the morning and takes them to school, as well as picks them up after school. Knows that his job is very work intensive but to get the breaks with his sons is worth it.
Lots of teachers have their kids in their classes, which can be both challenging for the parent and child. "Even though I love my boys, I don't want them in my classes. You can ask them and they would say the same," said Moran.
The future:
After 17 of teaching and 7 of those years being at Leesville, Mr. Moran made the challenging decision to leave Leesville. He intends to transfer to Green Hope High School. 
"I made the decision because I think I need a new environment, and I want to be able to be closer to my sons," said Moran
After years of encouraging students at Leesville, Mr. Moran will be helping students at another high school.
"I'm really gonna miss Mr. Moran, and I feel bad for all the students at Leesville that won't be able to take his class, but I'm jealous and happy for the students at Green Hope," said Natalie Paden, junior.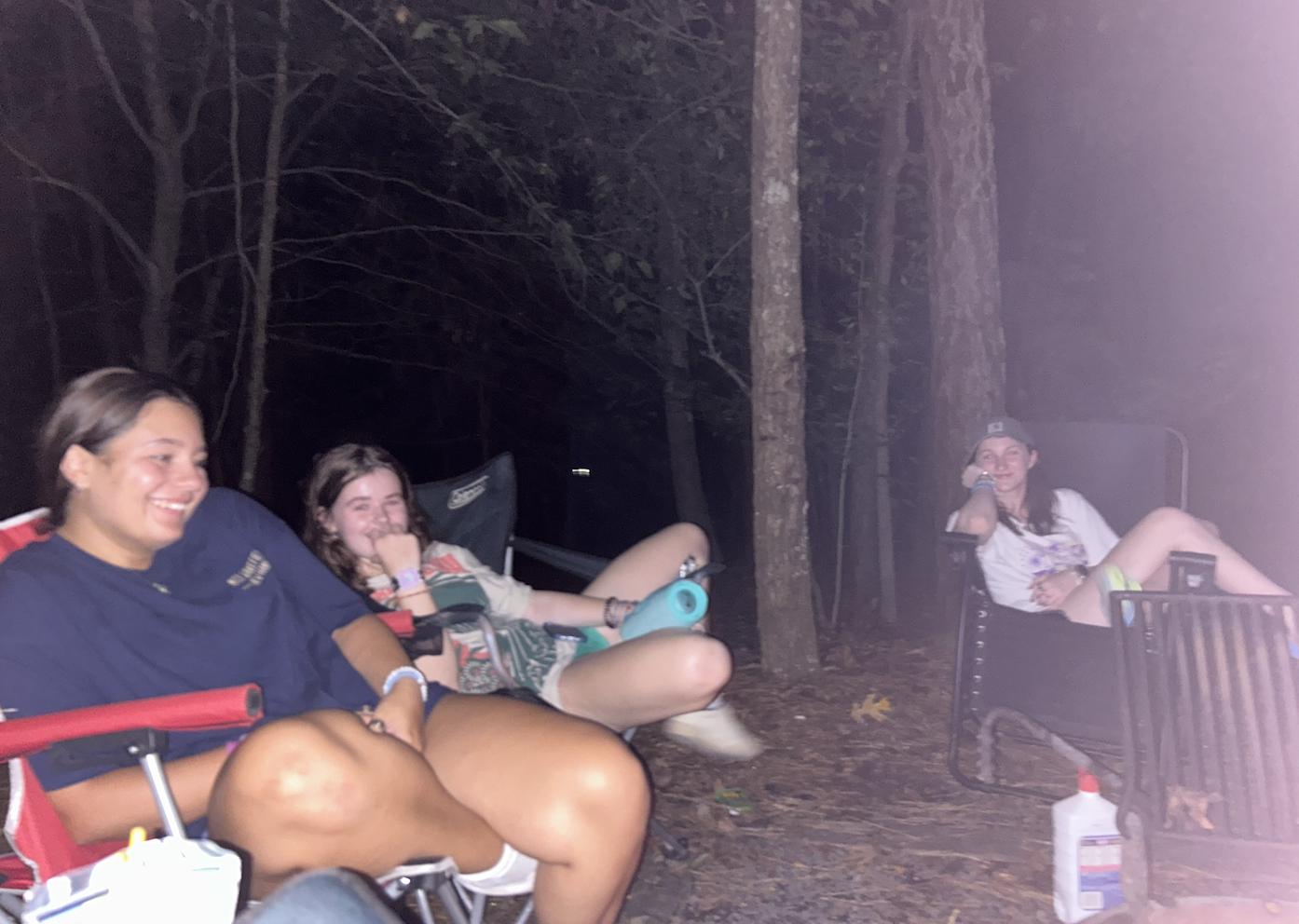 Hey! I'm Sami and a junior at leesville. I love dogs and writing.