According to Google, Lululemon is a Canadian-American athletic apparel retailer. Many high school students, both male and female, are seen wearing Lululemon. It is often raved about because of its great quality and cute style. 
Avery Hobbs, sophomore, is a fan of Lululemon clothing. "I wear Lululemon because it's really comfortable and I like working out in it, however it's expensive so I usually buy it off second-hand websites for cheaper. I also do wear Free People Movement but prefer Lululemon for working out" said Hobbs. 
However, Lululemon has always been an expensive brand. Recently, many of their items have increased by 10 dollars. The price of a pair of shorts used to be retailed at $58, but they now sell for $68. Individuals are frustrated that the prices increased, as they were already high enough. 
Free People is an American bohemian apparel company that has always been popular. They have an athletic section in the boutique, named Free People Movement.
Free People Movement has been seen frequently as it becomes more popular. The clothing is similar to Lululemon. Trendy athletic wear is sold at Free People Movement at a lower price compared to Lululemon. 
Valerie Rome, senior, likes Lululemon and Free People Movement equally. "Lululemon is overpriced but worth it because it's cute, comfy, and flattering. I also love the Free People Movement and it's been more popular recently and it's super trendy and more affordable than Lulu," said Rome. 
Lululemon's most popular clothing item is their leggings, which retail at an average price of $98. Free People Movement has similar leggings which are sold for $78. That is a $20 difference that grabs the attention of customers. 
Another popular Lululemon item is their "Speed-Up" shorts, which sell for $68. Free People Movement has "The Way Home" shorts, which retail for $30. Buyers can agree that "The Way Home" shorts are cheaper and cuter, so they no longer continue to buy Lululemons. 
Others argue that the quality of Lululemon is noticeably different compared to Free People Movement. They say the price of Lululemon, despite it being expensive, is worth the money because it's better quality and lasts longer. 
A "dupe" is a duplicate of something. Individuals say that Lululemon dupes are sold at Free People Movement. There aren't necessarily "dupes", but the clothing is cuter and more trendy, some may say. 
"I don't like the Free People Movement. I prefer Lululemon," said Sofia Sonye, sophomore. 
Lululemon and Free People Movement are commonly worn and trendy workout clothing that students have been raving about.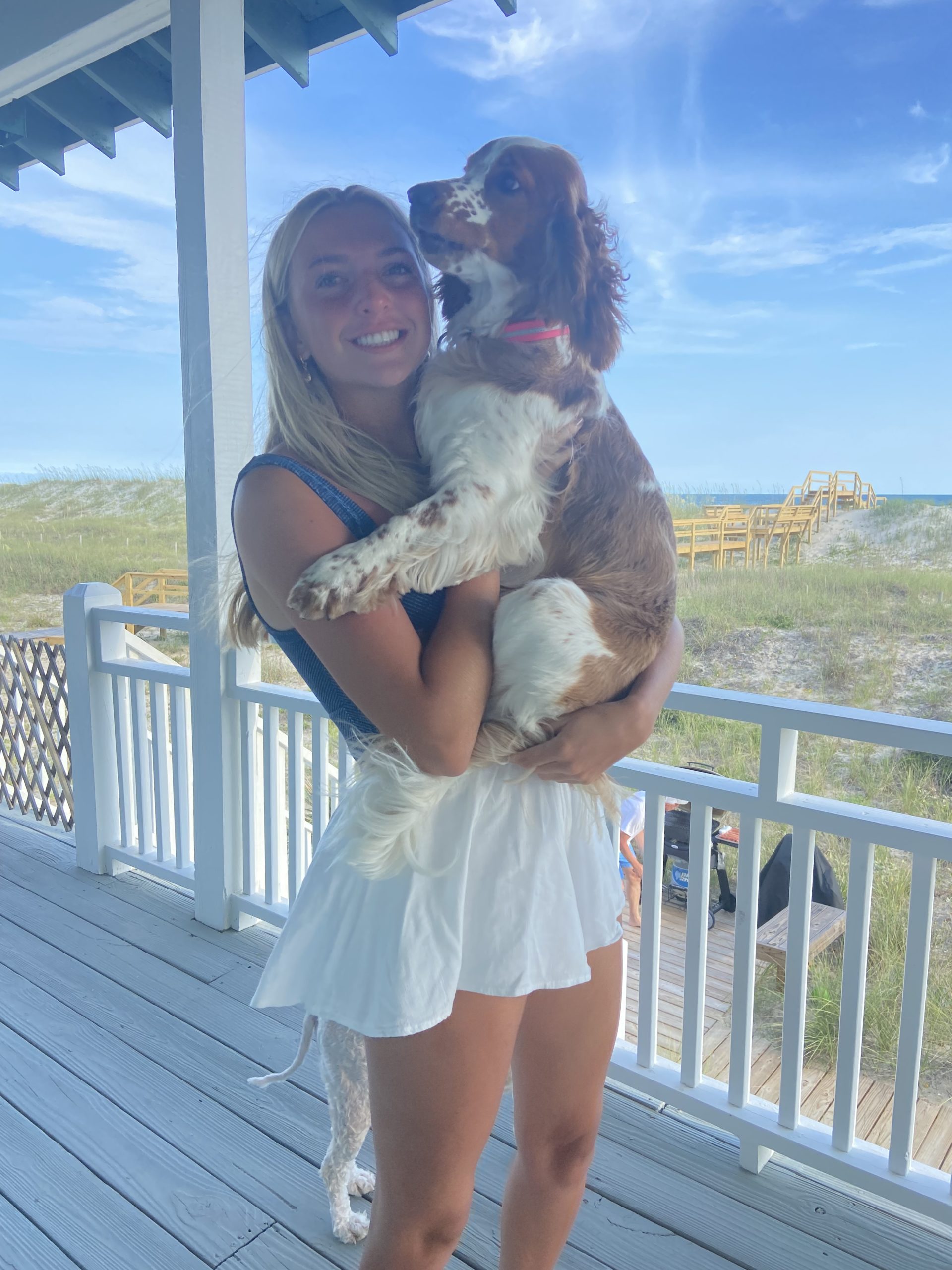 Im Kayla Wozniak, a staff writer for the newspaper. I love playing sports and having fun!