The countdown to spring break has started for the students at LRHS. 
Spring Break is an annual, week-long break that gives students a bit of sleep, fun, and rest from school work. Every student will make the most of this much-needed break in their own unique way.
Many of them visit beaches, while others travel to sunny states, many others choose to stay at home and relax, and only a few upperclassmen use this time to tour colleges and narrow down their choices.
Chloe Lassiter, junior, says that she will use this much needed break for scholar reasons.
"I will be spending that week touring colleges and use this time to rest," said Lassiter
Meanwhile, students like Shir Inbari, sophomore, will spend their time at home. "I look forward to staying home and spending time with my family since I've been so focused in school. I'm so grateful for this deserved break," said Inbari.
And other students like Anjali Kalanidhi, junior, will be staying home and studying. "Because I take college classes at NC State University, I don't have a break and I still need to go to class," said Kalanidhi.
Although she has to attend classes, Kalanidhi will make sure to catch up on sleep!
Obviously, every student is different and they all have different plans, but no matter how students take their break, it is a much needed rest.
Although this time off is a fun part of the year, it is a letdown for all high school students. Students long to wait for summer and a longer break from school.
Returning to school after a short break is one of the most difficult things to do. However, this break will give all students the rest and relief they will need in order to tackle the fourth quarter.
Whatever you do with your vacation, one thing is certain: March 31 must arrive as soon as possible, so we can all stay rested!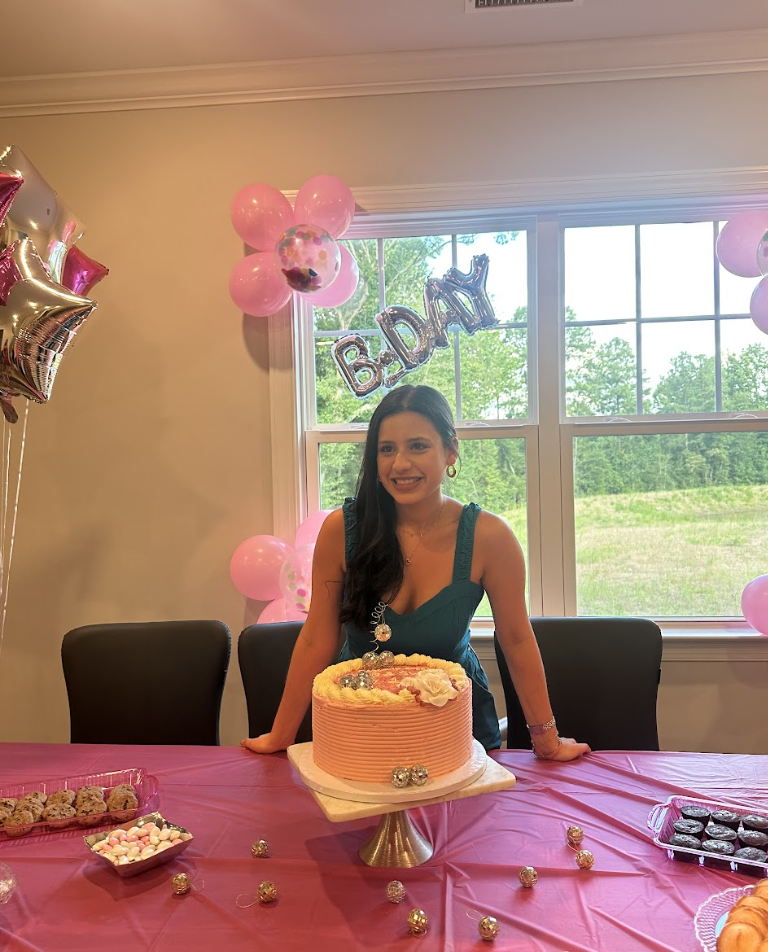 Hi! My name is Elena Faddoul, and I am a junior editor at The Mycenaean. In my free time, I like to read and spend time with family and friends.