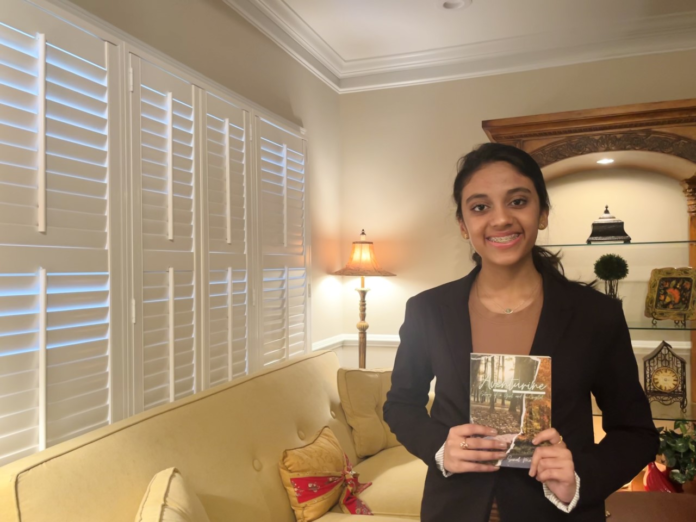 Sonal Mahapatra, LRHS sophomore, published her debut as a writer with her first book, Aventurine: A story of a girl and a crystal in December of 2022.
How it all started
At 9 years old, Sonal Mahapatra moved to Raleigh from India. She attended Pine Hollow Middle School and is currently in her second year at Leesville.
Ever since she was little, Mahapatra kept a diary where she would write down absolutely everything she could. It was filled with her own life experiences. Eventually, her father convinced her to compile her memories into something greater.
When thirteen, Mahapatra began writing her book, allowing the main character, Arohi, to have similar experiences she herself had as a child (ie; moving to a brand new country at a young age due to her mother's new job).
"I know there are a lot of people who write stories based on people who move due to them being victims of war, which is very tragic. This particular situation was not like that. It was much more positive — the mother's new job saw great potential in her, and that's why the girl moved to a new country. In my book, it follows her experience through different aspects. I think people can just relate to Arohi's situation whether they are immigrants or not," said Mahapatra.
Throughout the writing process, the young author hit a few bumps in the road. The biggest stressor, according to Mahapatra, was coming up with a title for the book.
"Every single day I'd come up with new ideas but would scratch them all because I didn't want anything to be too cliche or cheesy. One day, I was talking to my mom, and all of a sudden I was like 'I love crystals. Why don't I name my story after a crystal that represents the girl's journey?'"
Aventurine is a form of quartz, representing the act of overcoming challenges, facing different obstacles, and persevering through it all. This felt like the perfect name to label the book as a whole.
Publication
Mahapatra took a great part in the publication process by contacting many different publishers.
Although Mahapatra's parents were willing to spend money on fancy advertising and appearance, Mahapatra wanted the book to really be her own; she designed the cover herself with Canva, using an old photo her mother took of her standing outside in their backyard holding an aventurine. By using her own distinctive picture no one could sue for copyright, and the book felt more personal.
According to Mahapatra, the whole concept that her writing was to be published kept her going through difficult times.
Where it is at now
Aventurine: A story of a girl and a crystal is currently being sold via Amazon, listed for $12.95.
"I only get about $4 per book sold. It isn't a lot, but it's something. It was never about the money, I just want people to read it. My goal is to donate everything I have earned anyways," explained Mahapatra.
Mahapatra feels it is incredibly important to give back to society. As a huge STEM enthusiast, her plan is to donate the money to organizations that help society and has a STEM involvement.
The young author's first published book remains a success; about 100 books have been sold since they were published last December.
Mahapatra does not turn down the idea of a second book.
"This was my 13/14 year old self writing — I have much more experience now and know where I need to work. I would say I left my book on sort of a cliff hanger, so I can always pick it back up again and make a sequel. I have definitely thought about doing so."
Inspiration along the way
Mahapatra looks up to her parents greatly.
"My mom got a job at 21, working in a computer company. Along with working in a male dominated field, everything was extra more difficult, but her level of dedication and strength inspires me so much. Her perseverance makes her one of my biggest role models."
Mahapatra admires her father's sacrifices, as he left his high-flying career and moved to the US to support the family when her mother got a new job.
Through the entire writing process, her parents played a big role as motivators.
"There were times I was extremely overwhelmed and stressed. I would feel like my work isn't always good enough. One of the most important things I learned from my mom throughout the experience was that nothing is ever going to be good enough if you don't feel that you've put in your best effort. As long as I give it my best, that's what matters," said Mahapatra.
Other interests
Aside from writing, Mahapatra participates in many different hobbies and interests. She is a member of Women in STEM Club, Earth and Sustainability club, and Spanish National Honor Society; she is already fluent in Odia, Hindi, and English, and strives to add Spanish to this list.
"Spanish is a language I'd love to learn because I know it is such a rich culture. I would just love to visit Spain and be able to really communicate there," says Mahapatra.
Mahapatra is also a member of Leesville Varsity golf team, which she considers 'a whole other family'.
The list of extracurriculars does not end here — Mahapatra continues to be involved in the Leesville community through her position as assistant manager for the school musical. Although not directly in the play, this is still her first experience in theater.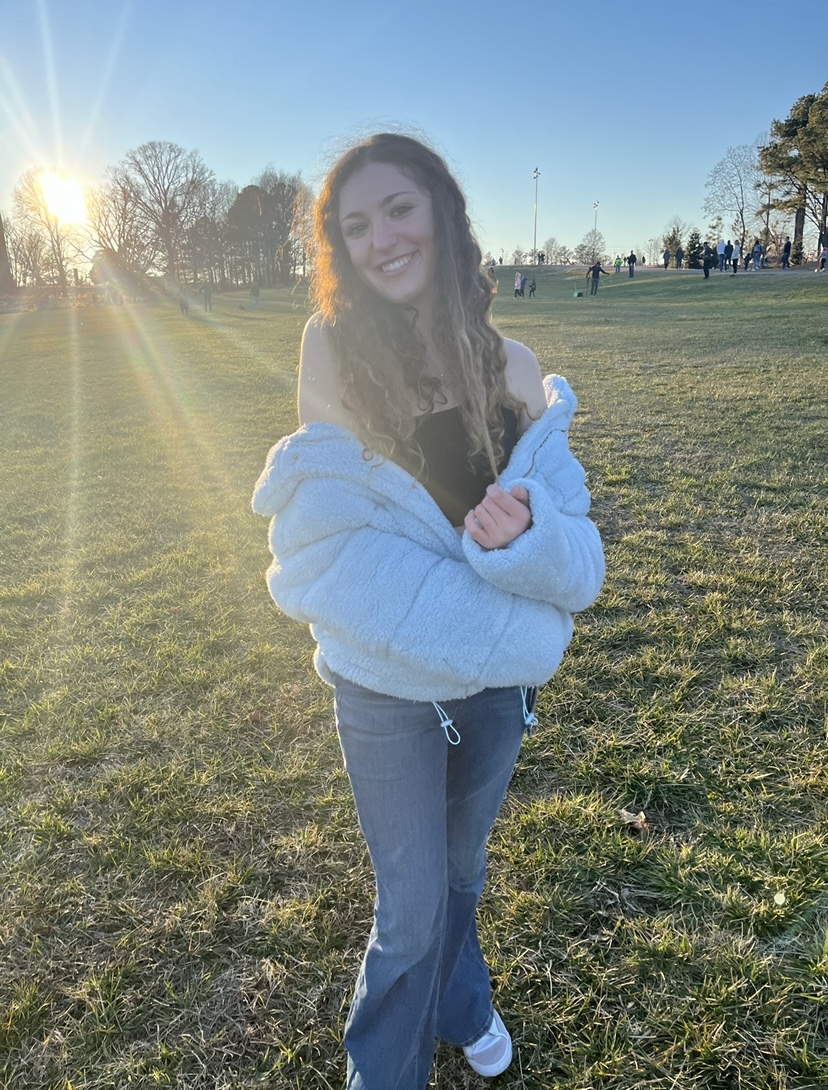 Hi! My name is Maddy and I am a staff writer for the Mycenaean. I love to travel, watch sunsets, and listen to music.