With Winterfest out of the way, boys scramble to make their promposals for our early prom this Friday. Here's what Leesville students have come up with so far.
What a celebratory day! A promposal and a birthday, how fun. Two seniors, Caleb Thomas and Kyndall Winecoff prepare for prom number two. (photo courtesy of Kyndall Winecoff)
Two best friends, John Dooley and Haley Lamme, prepare for their first prom as juniors. When Lamme and her friends drove by Dooley's to pick him up, he walked outside with his pet bulldog as a prop for the promposal that says "Prom would be RUFF without you!!" (photo courtesy of Haley Lamme)
Senior valedictorian, Bo Groff, surprises senior class president, Jeslyn Camilo, on Thursday night with his promposal. (photo courtesy of Maddy Winick)
"Since Jeslyn is class president I thought I could be her right man for prom, kind of like how the First Lady/First man would be for the president," said Groff.
As Ava Forrest, senior, plans to attend UNCW next fall, Wil Murray, senior, kept that in mind while visiting Coastal Carolina University. He collected shells and put them in a jar with "prom" written on the lid to create a beach themed promposal ask. (photo courtesy of Ava Forrest)
You can't go wrong with a classic candy play-on-words promposal! Sean Gilles, senior, asks Maddie Morita, junior, to prom with her favorite candy in mind; Reese's Pieces. (photo courtesy of Maddie Morita)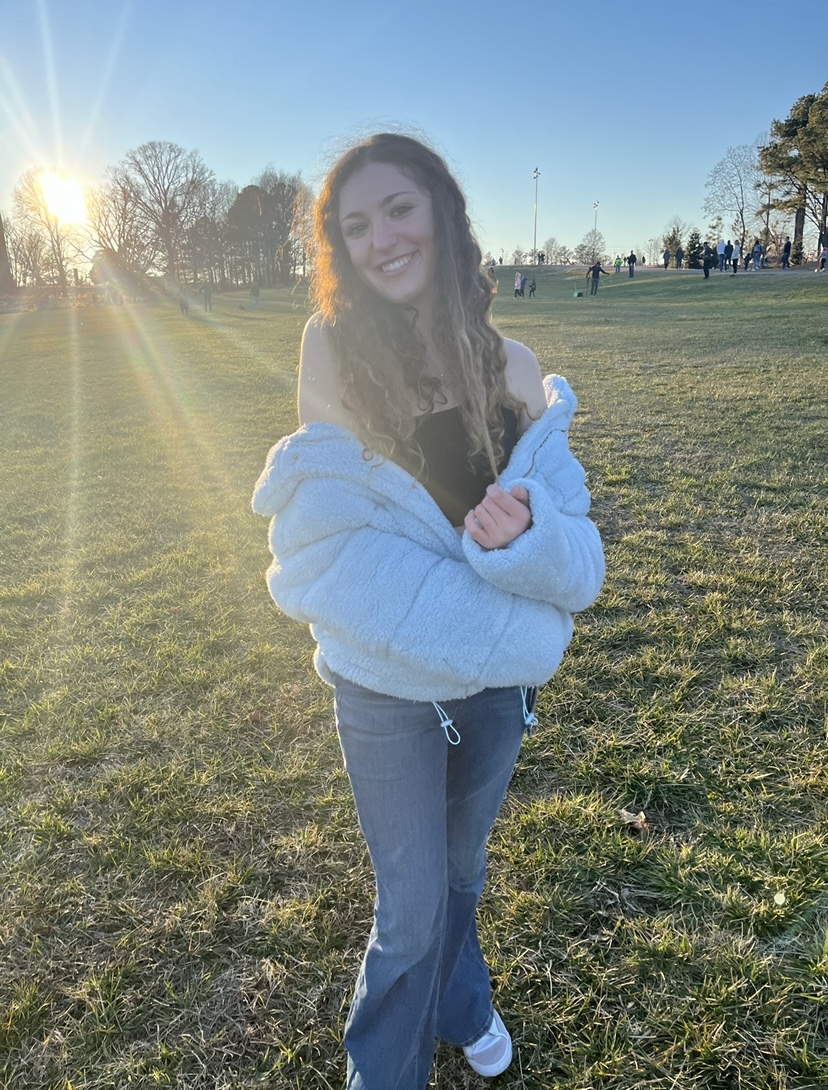 Hi! My name is Maddy and I am a staff writer for the Mycenaean. I love to travel, watch sunsets, and listen to music.