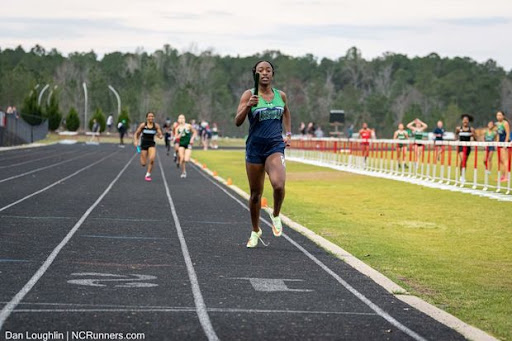 As fall sports end, basketball, swimming, indoor track, and wrestling, winter sports, athletes begin gearing up for their season.  
Men's and Women's basketball tryouts have already taken place. The Women's Varsity team has a scrimmage on November 12, and both teams have a game against Wakefield on November 18.
The Women's game is away, and the Men's game is home. 
"I think this year will be different because we are more in shape and we are all bought into what Coach Frazier is telling us," said Cole Lanford, junior, a third-year varsity team member, over text. 
"The team will be much more fun to watch this year [and I'm ready for] state playoffs"," said Grady Whitt, senior, a fourth-year varsity player.
The Boys JV team also has their first game on Nov. 18 against Wakefield, their game is at home. The Girls JV team has their first game on November 22 against Holly Springs, which is at home. 
Wrestling doesn't hold tryouts and takes anyone who wants to join. Their season started Monday, October 31. 
"I think it'll be a full year because all the other years were Covid, so I think it'll be different in terms of tournaments," said Rhonin Plaice,  junior and third-year member on the wrestling team.
Indoor Track tryouts took place on October 31 and November 2.  
Athletes are looking forward to the new equipment this year. "This year we have a brand new track and lots of stuff has been updated for field events. This means we could potentially host track meets this season," said Rania Brown, junior and second-year track team member. 
The swim team has also finished tryouts and has their first meet on November 15. 
"We have a lot more people on the team this year which makes it so fun because we have more people to cheer each other on," said Delanee Williams, sophomore, a second-year member of the swim team.
To see the schedule for winter sports as they are updated visit the LRHS Athletic Calendar.