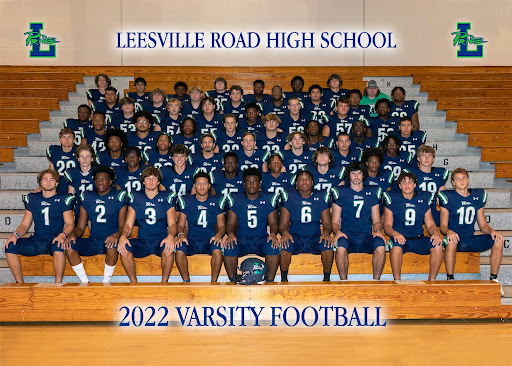 As the year advances, Leesville football season slips away, leaving staff and students with wonderful memories of the last few games.
The Leesville football team played against schools such as Sanderon, Athens Drive, and Gibbons. While the games were different, Leesville football brought numerous victories home, winning 7-2 overall and finishing second in conference.
And, while scores and awards are important components of the team's success, it is the connection between players and coaches that has formed and established the legacy of LRHS football.
The Coaching Experience 
According to Michael Holderman, former football coach and math teacher, one of the most enjoyable aspects of leading a team. "I enjoy seeing the growth a player makes from the beginning of their playing career through their last game, pushing kids to accomplish things that they never thought possible, those are the most rewarding things in coaching," said Holderman.
Holderman admits that when he first started out coaching it wasn't easy; in fact, it was hard, but it was the bonds and spirit that pushed him to coach for LRHS for the past five years.
"When I first started out coaching, I was really trying to show the kids I was coaching that I really knew what I was doing and if we did things my way, we would win more games. As I grew older, I learned it was more about showing the kids how much I cared about them not just on the football field, but more importantly off of it. I've been lucky to be able to build some great relationships with the kids I've had the honor to coach, kids I still keep in touch with now. Seeing them move on and build their own lives, start families and careers of their own is a really cool thing to be a part of," said Holderman.
For this and other reasons, he believes the Leesville team is unlike any other he has coached. "I think the players here at LRHS have a lot of pride (no pun intended) in what they do and how they play. The players here really take on the responsibility of playing and representing their school very personally and strive to do the best they can."
Players Opinions 
While the experience between coaches and team players differ, Brayden Rivenbark, junior and captain, agrees with Holderman.  
"Playing football at Leesville isn't like playing on a team — it's a family. We bond as a family, and we all love each other. You don't get that very often, so that's what makes it so different and special, " said Rivenbark.
Rivenbark, who is also a starter and WR, has been on the LRHS team through his entire high school career. According to him, the team's performance on the field is reflected upon their performance outside of it. "We go to this team camp for a week and work hard with each other to be better," said Rivenbark. 
Not only does the team participate in this team camp for a week, but according to Rivenbark, they also practice almost everyday to better themselves as a team, and ultimately, as a family. 
However, positivity and support isn't always the case. "Our energy is sometimes bad, sometimes good, so we have to be better with that and show up with more energy and enthusiasm."
While this doesn't seem like a big issue during the game, it is a critical matter, "I hope that we can improve this, the energy and enthusiasm that we bring to the team outside of the field projects onto the game and our performance," said Rivenbark.
Although the boys are constantly working on improvements, one aspect of the football team that Rivenbark would never change is their legacy as a family. "This is a brotherhood and it's something that I'll never get anywhere else. It teaches me life lessons and it's such a big part of my life. Hopefully over the years the 'Brotherhood' stays the same, even after I leave."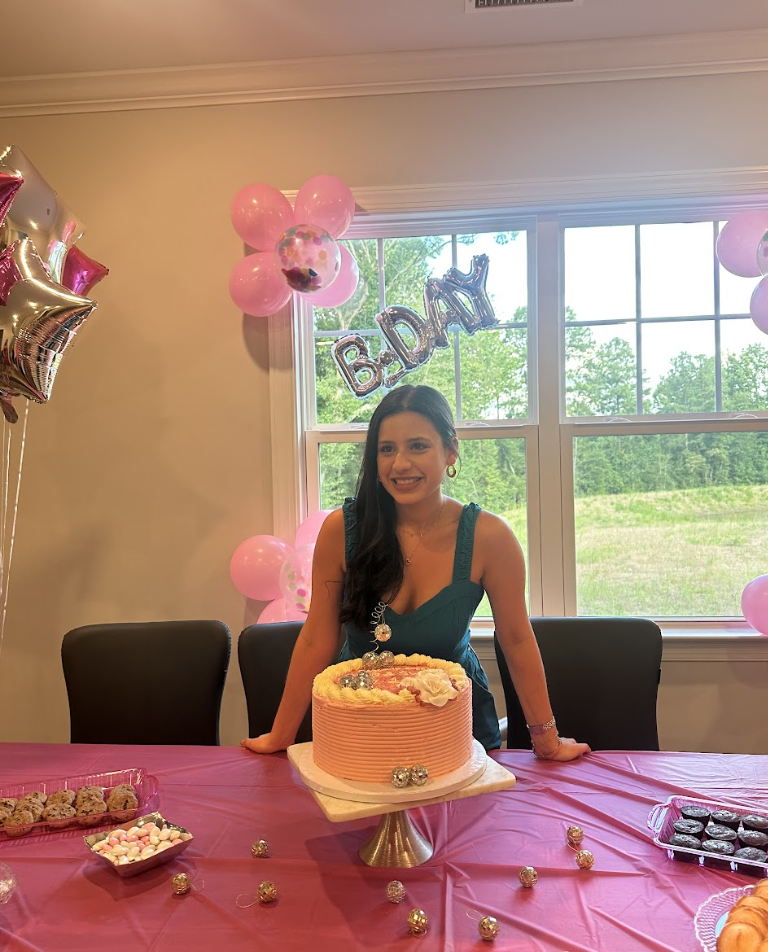 Hi! My name is Elena Faddoul, and I am a junior editor at The Mycenaean. In my free time, I like to read and spend time with family and friends.