On October 26, 2022, Coach Dinkenor coached his last in-season home game. It was senior night for the boys, and former players returned to Leesville to watch the game. 
Turn-Out
Over six bleachers were filled full of supporters. Former players and members of Dink's family showed out to support Coach Dink in his last in-season home game. 
The cheerleaders also made a special appearance to support the soccer team and Coach Dink. Savannah Mudd, senior cheerleader, couldn't imagine not coming out to support Dink. "The cheer team owes it to Dink to support him in an official way," said Mudd. 
Cooper Paiva, assistant coach, described the game as high speed with a fantastic environment. Just ten minutes into the game, the stadium was gleaming with smiles. "The boys were out there playing for each other which is what Leesville athletics is all about," said Paiva. 
The Game Itself
Seniors Davis Walker, Alan Davila, Brady Sawyer, Max Haugan, Zach Lowery, Brady Sawyer, Austin Kroll, Cam Dinkenor, Ben Auerbach, and Vinay Sadhwani started off the game with juniors Andrew Mesnard and Jackson Peters.
Sadhwani scored a goal within the first three minutes of the game. Just one minute of playing time later, Lowery scored a goal putting Leesville in 2-0 lead. Two minutes after Lowery's goal, Sawyer scored yet another goal.
Within the first 20 minutes, Lowery scored two more goals. For Lowery's last goal, he pulled out an impressive hat trick with an assist from Camden Wheeler to take a 5-0 lead going into half time. 
In the second half, Leesville kept their 5-0 lead for the remainder of the game. Their win against Enloe tied them for first in the Cap 6 conference. 
The boy's will advance to the first round of playoffs next week. 
Coach Dink's Legacy
Dink has been featured in over 50 articles during his past thirty years at Leesville. LRHS News will miss Dink's contribution to the Mycenaean.
During Dink's thirty years of coaching men's and women's soccer at Leesville, he has taken home five state championship titles for Leesville and over 900 wins.
Madison Hoffmann graduated from Leesville in 2016. Hoffmann, along with two of her friends who graduated that same year, came to support Dink at his last home game. "Dink is truly one of my favorite people… coming back here only feels right because he's done so much for this school," said Hoffmann.
Senior Night
At halftime, the Leesville class of 2023 seniors walked the field. Coach Dink personally wrote a speech for each senior as they walked the field with their loved ones. 
The seniors were honored to share their senior night with their coach. "The support from the crowd was very touching for the team and Coach Dink. I couldn't have dreamt this night to be any better," said Sawyer.
The energy for the senior boy's and Coach Dink this past game will be remembered by everyone honored enough to witness and share it.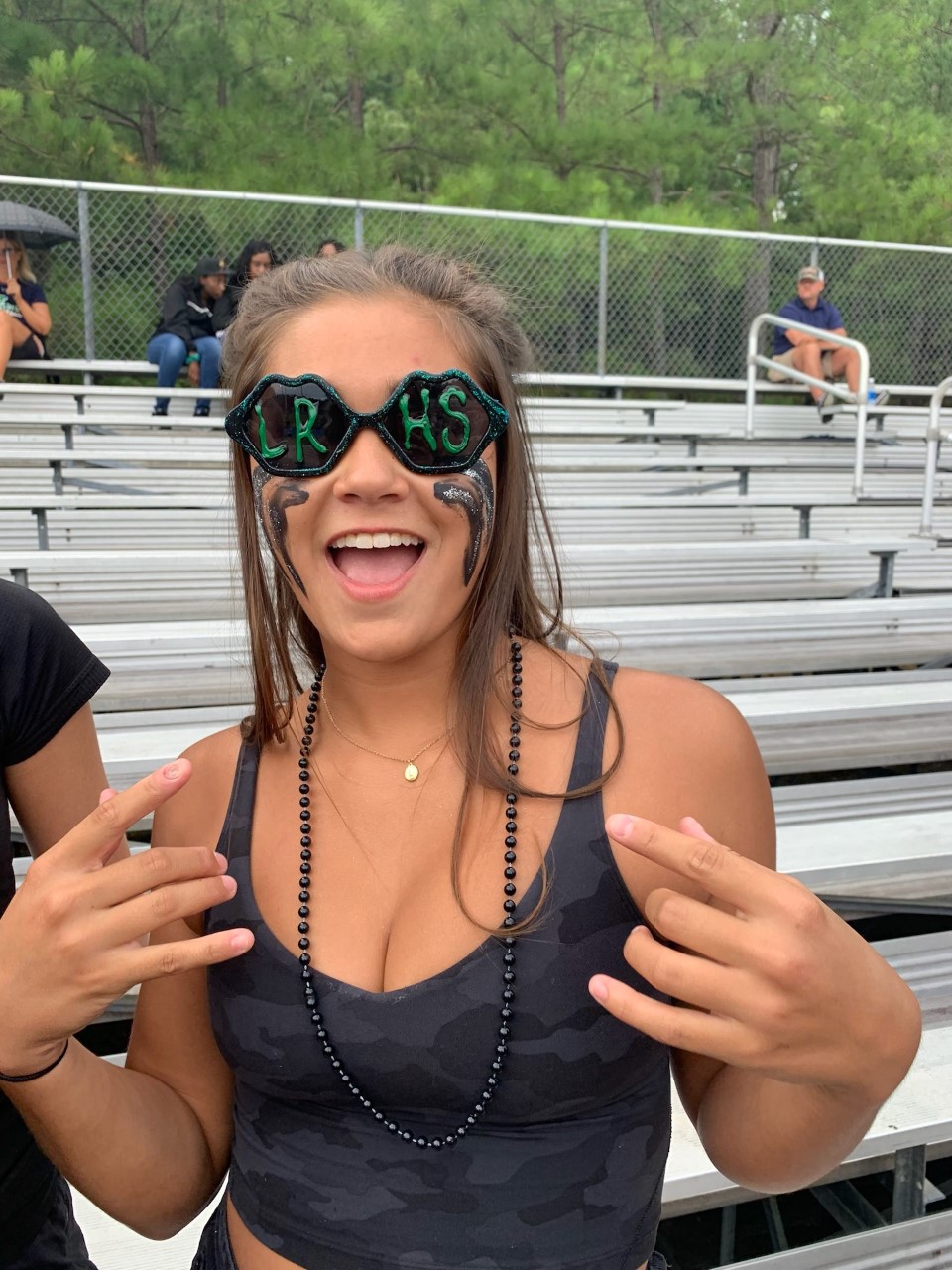 Hi! I'm Alexis Mast, but I answer to Lex as well. I'm a year round and high school swimmer whose been in Newspaper class since sophomore year. I write about anything, everything, and trending Leesville news.