2021 was a monumental year for Marvel Studios. 
The massive Disney-owned studio, known worldwide for its blockbuster superhero flicks, branched out for the first time in its 13 year history to official TV shows. While Netflix's Daredevil (2015) and its sister series like Jessica Jones (2015) were technically Marvel shows, January of 2021 gave audiences the premiere taste of true Marvel television. 
Wandavision, which premiered January 15, 2021, was the first show to officially be set in the MCU (Marvel Cinematic Universe). Not only did it receive remarkable reviews, it opened the door for other TV series like Loki, the Falcon and the Winter Soldier, and Hawkeye to quickly become fan favorites.
In true Marvel fashion, too, the studio dominated the movie scene: the five movie releases from the studio in 2021 raked in 30% of global box office revenue, and December's Spider-Man: No Way Home currently sits at 8 on the top 10 highest grossing movies of all time.
2022 is gearing up to be no different. Hot off the heels of 2021's success, Marvel is looking to capitalize off the hype as it introduces new characters, develops new projects, and persists as a widely-loved source of entertainment — despite the pandemic that brought it to a screeching halt in 2020. 
To break down Marvel's plans in 2022, this article will take a look at each of their upcoming projects, what's known so far, and what comes next.
Moon Knight
March 30 brings the first bit of Marvel in 2022. Moon Knight follows Steven Grant, a museum employee suffering from Dissociative Identity Disorder and an odd tendency to get possessed by an Egyptian god and turn into his crime-fighting alter-ego Moon Knight. The first trailer for the show gave audiences a good look at Oscar Isaac as the violent titular vigilante, set to a fantastically trippy version of Kid Cudi's "Day 'n' Night". The premiere of Marvel television in 2022 is set to be a strong debut for a promising hero and is sure to rake in plenty of new fans.
Doctor Strange In the Multiverse of Madness
This sequel film to 2016's Doctor Strange is shaping up to be one of the MCU's craziest so far. 
Benedict Cumberbatch returns as Marvel's premiere sorcerer, and Sam Raimi is attached to direct in his first comic book movie project since his widely celebrated Spider-Man trilogy. The multiverse promised in the title is rumored to be an amalgamation of pre-MCU Marvel movies, with Strange jumping through universes as he battles Chiwetel Ejiofor's Baron Mordo, a rival sorcerer. Strange's will continue the adventures through the multiverse that audiences saw him begin in Spider-Man: No Way Home.
Charity Russell, a Leesville sophomore, said, "I am excited to see the multiverse… I saw the trailer and Wanda's gonna be in there and she's one of my favorite characters". She's referring to Wanda Maximoff — yet another sorcerer– played by Elizabeth Olsen, who will be reprising her role to pick up her character's story where it left off in Wandavision.
The trailer for Multiverse of Madness promises a film that is sure to be a trippy and wild ride through a comic nerd's wildest dreams.
Thor: Love and Thunder
Thor Four: More Thor! If audiences are looking for a superhero movie filled to the brim with fun, they need look no further than Taika Watiti's Thor: Love and Thunder. 
Chris Hemsworth returns as the iconic Norse god in this fourth film of the series, releasing on July 8. While not much is known about the film, Marvel Studios CEO Kevin Feige has confirmed that it will feature the return of Jane Foster (Thor's love interest) and the Guardians of the Galaxy. If it's anything like 2018's Thor: Ragnarok, it'll be packed with the humor and fast-paced action of Taika Watiti's signature directing style.
Black Panther: Wakanda Forever
The shock of Black Panther star Chadwick Boseman's death in 2020 left the world– and especially the movie world– absolutely reeling. With a success like 2018's Black Panther, doing a sequel without the charismatic Boseman and his role as Wakandan King T'Challa seems impossible. 
But if there's one thing fans know Marvel Studios for doing, it's the impossible. Production on the sequel, appropriately titled Wakanda Forever, is pushing ahead for a November 11 release, and while little is known in regards to the plot, set pictures seem to include a memorial for the character, suggesting the role won't be recast. Letitia Wright, the film's star, recently underwent an injury and controversy over her vaccination status, but the actress has resumed shooting and all seems to be going well; Black Panther fans, cross your fingers.
Ms. Marvel/She-Hulk
Marvel's last two shows for 2022… might not even be 2022. 
At the moment, Ms. Marvel and She-Hulk have no official release dates, but the studio is looking to round out its release schedule in the latter half of the year, and these two are next on the list. 
Ms. Marvel follows a young Pakistani-American girl, Kamala Khan, as she balances being a teenager and her new superpowers, and She-Hulk centers on Jennifer Walters, a lawyer, cousin to Bruce Banner (Hulk)… and large green superhero. Both shows should prove to be interesting, and fans can expect release dates and trailers before too long. 
If this packed list proves anything, it's that Marvel isn't letting up anytime soon. The MCU, since its debut in 2008, continues to push out fantastical, diverse, and groundbreaking projects, and according to Finn Greer, senior, "the quality of their stories that they make and the way they portray it through their actors and their storytelling" will keep them around for years to come.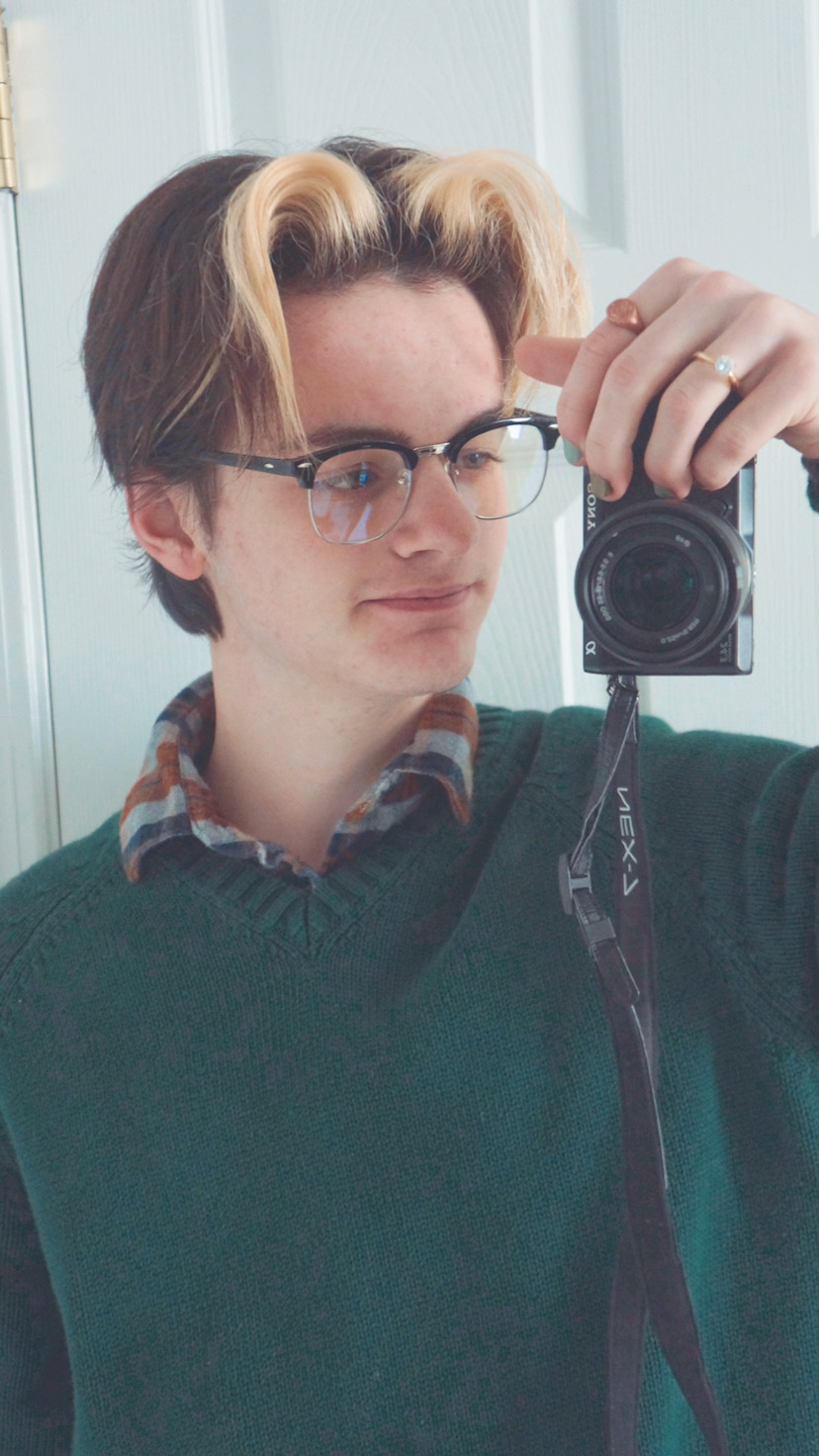 Hi! My name is Brendan Shore and I am a staff writer for The Mycenaean. I am an avid photographer and rock climber!