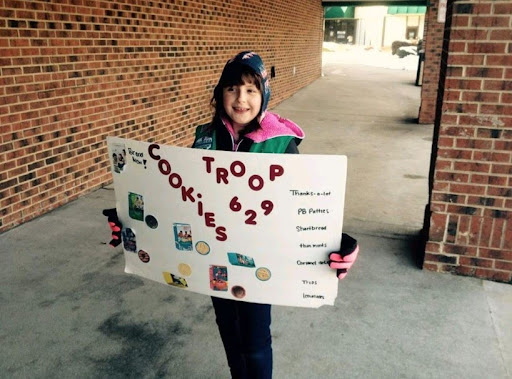 Every year around the beginning of second semester, students carrying boxes of cookies around the halls is not an uncommon sight. The Girl Scouts intentionally bring the cookies to entice high school students looking for something easily accessible and sugary to eat during the day. The cookies come relatively cheap and in an array of flavors to appeal to everyone.
Leesville Road High School is a prime place of business for the Girl Scouts to sell.
While younger troops stand in shopping centers or outside of grocery stores, older Girl Scouts like Genevieve Fontenot, a senior, take advantage of their surroundings at school. 
"If I sell one [box] to someone, they tend to come back for more because people really like them," Fontenot said. "That usually attracts people just because people really like sweets."
The cookie empire began over a hundred years ago, as initially home-baked by Girl Scouts and their moms. Skyrocketing in popularity by the 1930s, the Girl Scouts of Greater Philadelphia Council were pioneers of the commercial cookie industry. Their success even paved the way for licensing commercial bakers for the cookies. 
By 1937, the Girl Scouts became nationally famous with "more than 125 Girl Scout Councils [reporting] cookie sales," according to the Girl Scout's website.
Lauren Taylor, a junior at Leesville, is coming up on her 12th year as a Girl Scout. She sells cookies around Leesville to classmates and friends. Taylor agrees that some of her buyers come back for more cookies. "I had one person buy two boxes of cookies from me, and then his friend turned to him and went 'Dude, that's gonna be like one serving,' so he ended up buying four." 
Adventurefuls are the newest addition to Girl Scout Cookies. The Girl Scout's 2022 Cookie Menuboard describes them as "indulgent brownie-inspired cookies with caramel flavored crème filling and a hint of sea salt." 
Taylor said that due to national supply chain issues and the popularity of Adventurefuls, there might be a longer waiting period for shipping these cookies.
We asked the Leesville community via Instagram if they would try Adventurefuls and out of 91 people, 76% responded "yes" to the new flavor. 
According to another poll of the Leesville Community, Thin Mints and Lemonades are heavily favored by voters. Thin Mints had a whopping percentage of 53% win when compared to Tagalongs, S'mores, and Samoas. Coming in similarly, Lemonades won with a percentage of 50% when put up against Do-si-dos, Trefoils, and Toffee-tastics.
If you're planning on buying Girl Scout Cookies this season and are especially interested in Adventurefuls, keep an eye out for Girl Scouts in public places. Or if you're in high school, look for Girl Scouts around campus and in the cafeteria.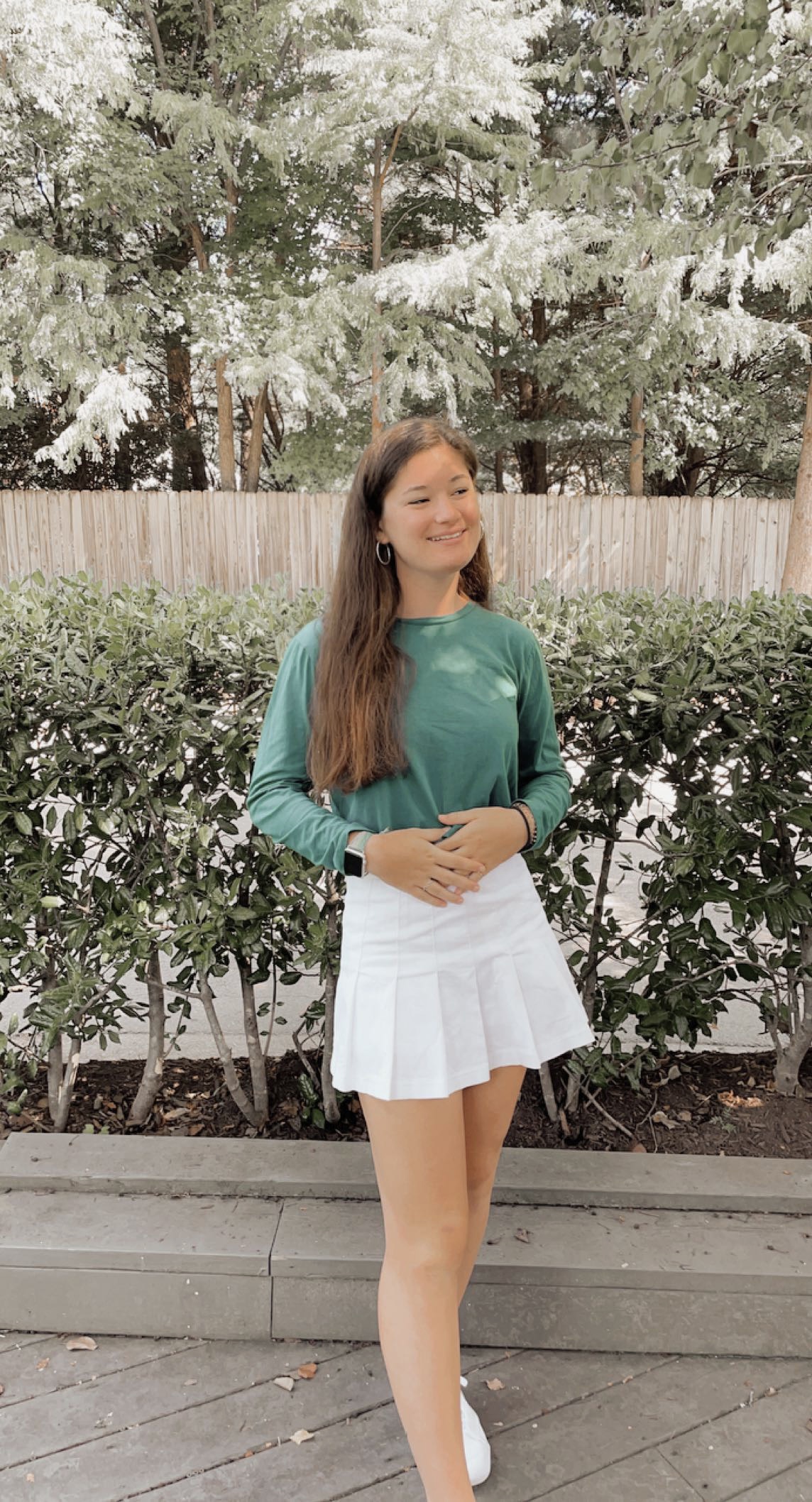 Hi! My name is Emma and I am a staff writer for The Mycenaean. I am part of the LRHS Chamber Orchestra and I am also scuba certified!