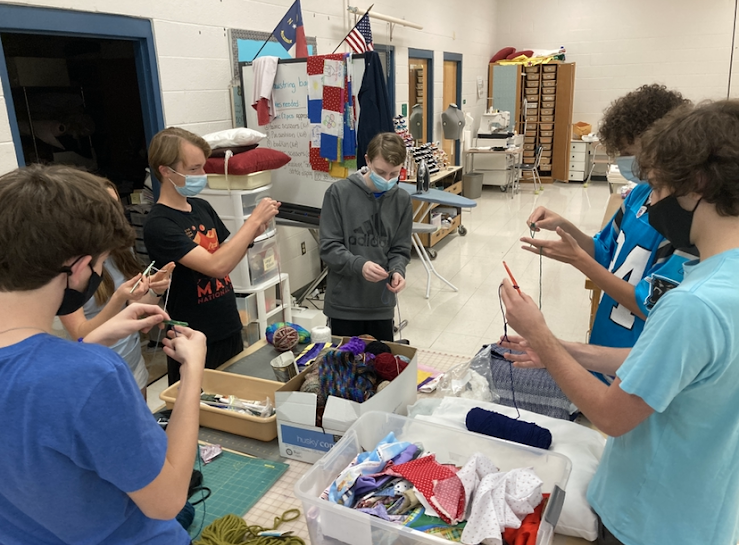 Fiber Arts Club
Benton Henry, Junior, created Leesville's first "Fiber Arts Club" in October 2021. The club has been created so people can volunteer for service hours using fiber arts (materials including fabric and yarns).
"In this club a chance is provided for club members to volunteer and make things like scarves and more. We have many organizations we can volunteer for including project linus, warmup america, binky patrol, and case for smiles," said Benton.
To be in this new club at LRHS you do not need to be very experienced…beginners are welcome. 
"Whether you know how to sew, crotchet, or even if you don't — anyone is welcome into this club. I hope to use my time to teach others how to crochet useful things where we can help out the community," said Henry. 
The Fiber Arts Club meetings are held on every first Wednesday of the month at 2:30 — however, this month's meeting is on November 10 rather than the 3rd. There are currently 12 members but more are welcome. 
If you want to join, email Benton or Mrs. Winick — the club's advisor.
"It's a quick and easy way to earn service hours. Crocheting is a really easy thing to learn and do, you can do it while you watch TV for example. If you crochet for 30 minutes-you just earned 30 easy minutes of service time. Our first project we will do is coasters and it only takes 20 minutes," said Benton. 
Mental Health Awareness Club
Jeslyn Camilo, a junior at LRHS, has started a new club at LRHS — a Mental Health Club.
The mental health club focuses on spreading awareness about mental health issues. Its intention is to provide a safe and welcoming area where students at Leesville can openly speak on their feelings. In the future club meetings, Camilo plans to have the students participate in different "stress relieving" activities. She would like to have everyone do yoga, meditation, take walks outside, and more.
"I decided to start this club because I feel everyone is stressed coming back to school after the COVID-19 year. So many people have certain emotional strains as in they don't know how to share what they are feeling. I want to provide a group with this club where we can talk about all our problems and listen to each other," said Camilo.
She herself has experienced lots of stress due to family and school, and she wants to be able to hear everyone else's experience with stress. Even if a student just wants to talk about their day or feel safe with friends and new people, this club would be a great one to join.
Meetings for the Mental Health Awareness Club will be on the last Wednesday of every month. The number of club members is unknown as of now because students can still join. If you are interested in joining, anyone will be able to follow the club's Instagram (not created yet) and a "remind" will be sent out by Camilo with information on the first meeting and more.
New LRHS Club Advisors
Mrs. Winick, Leesville's Apparel teacher, is the advisor for both the Mental Health Awareness Club and the Fiber Arts Club. She supports the student running the club and organizes the meetings held. When the students came to her asking her to be their club's advisor, she easily agreed. 
"It's really important to support these students' passion and interest, and their desire to have a leadership role in the school. Also it gives students an opportunity to make new friends and participate in community service. I'm more than happy to help make this happen," said Mrs. Winick.
Every year there is a deadline (this year it was October 25th, 2021) to when students cannot submit their club applications anymore. Although this has passed, new clubs recently made are open for new members interested, and for any student who missed the deadline, there is always next year for you to create your own club. It can be anything as long as it falls in the criteria of either being a service club, honors club, or a special interest club. This sheet is filled out with the clubs constitution, bylaws, and purpose.
By students being able to create their own club, a different community is brought together in each individual group. Students can either come together and volunteer for the community and organizations (service club), be in a club relating to their academic expertise (honors club), or express themselves through a common interest (special interests club). All are a great way to voluntarily include yourself in an extracurricular where you can meet new people.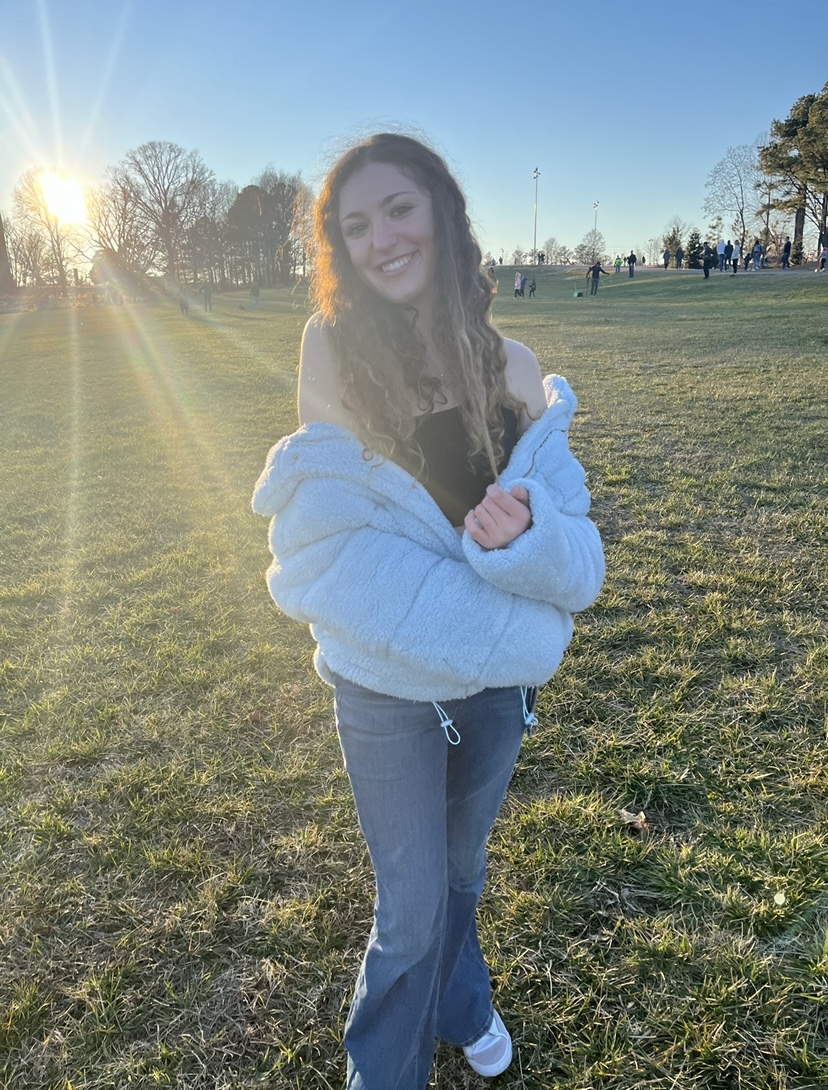 Hi! My name is Maddy and I am a staff writer for the Mycenaean. I love to travel, watch sunsets, and listen to music.