It's "Spooky Season," and one of the best ways to get in the Halloween spirit is to watch scary movies and read scary books. Here, in no particular order, are my top 5 murder-mystery books recommendations.
The Ivies by Alexa Donne
Spoiler-Free Summary: Five high school girls are in a friend group nicknamed "The Ivies" because of their intense competitiveness to get into their respective Ivy League schools. They sabotage their peers at their private school until early college decisions come out, and one of their friends turns up dead. 
My Thoughts (SPOILERS): This book flowed well, and kept me slightly confused but in a good way. I hated all the characters as actual people, but they were very good as plot-moving devices. The author gave characters depth and didn't give anyone a redemption arc because sometimes people are just bad people.
In my opinion, Tyler, one of the main characters' step-brothers, was the best character from a plot-moving device standpoint. He had the most depth and character development. 
Overall this book was very interesting, and the plot twists were shocking yet realistic. If you read The Ivie, don't expect to have a favorite character.
Room Service by Maren Stoffels 
Spoiler-Free Summary: Four friends are staying in a hotel for their friend's birthday, which also happens to be the 1 year anniversary of her death. Everything is fine until someone named "Room Service" keeps leaving notes at the group's door. Room Service knows what happened and wants revenge.  
My Thoughts (SPOILERS): This book had a very interesting concept. The first 220 pages felt very slow, then it picked up, but the last 20 pages felt way too fast. The author never refers to Isolde, the friend who died prior to the book starting, until Lenina, who in a way replaced Isolde, found out about her. Which I think showed how the characters never fully acknowledge Isolde's death.  I know Claus, or Room Service, was supposed to be the villain but up until when he kidnapped Linnea, I liked him. 
Overall, Room Service was somewhat too confusing, and it felt like the author tried too hard to make the book unpredictable. If you like unexpected twists and slightly unrealistic books, I would recommend this one.
A Good Girls Guide to Murder by Holly Jackson
Spoiler-Free Summary: For Pips senior project she decides to dig deep into a murder in her small town years ago– the Andie Bell case. She finds more questions than answers as she faces threats and realizes that this case hits closer to home than she thought. 
My Thoughts (SPOILERS): This is easily one of the best books I've read. The author does an excellent job of revealing things, but not too much at once. There were a good amount of twists, yet not too many to the point where it's unrealistic. The inclusion of her project logs and transcripts was clever because it feels like the reader is working on the case alongside Pip and Ravi. Pip is a strong main character, she does have faults and makes dumb mistakes, but overall I really liked her. Pip's boyfriend, Ravi, is my favorite character in the entire book. He is snarky and funny; his character had a lot of depth given he is Sal's brother. I fully sobbed at the end of the book, even though nothing sad happened.
Overall, if you like things like Criminal Minds, you would love this book. A Good Girls Guide to Murder left me in a book hangover.
Good Girl, Bad Blood by Holly Jackson
Spoiler-Free Summary: The sequel to A Good Girls Guide to Murder, where Pip, from the first book,  now has a podcast to recount her solving the Andie Bell case from the first book. Pip vowed to never solve another murder again until someone close to her goes missing. 
My Thoughts (SPOILERS): For the most part the plot was really good, though it did feel flat at some points. I do wish we got to see some sort of log like in the first book; that's what made it so fascinating. I like Pip's character a lot more in this book. She finally grew a backbone. Ravi, Pip's boyfriend, was barely in this book which sucked. Though Nat, a character in the first book, had a larger role– she helped and befriended Pip, which showed a different side of her. Stanley's death was so heartbreaking
Much like A Good Girls Guide to Murder, in this book the bad characters seem good and the good seem bad. You never know who to trust.
The Better Liar by Tanen Jones
Spoiler-Free Summary: Leslie's father dies and 10 years prior her sister, Robin, ran away. Their father put in his will that the girls must be together to collect the 100 grand they are set to inherit. When Leslie goes to find Robin, Robin is dead. Leslie goes to a restaurant and meets a woman named Mary and asks Mary to impersonate her dead sister. 
My Thoughts (SPOILERS): Tanen Jones has a great writing style. I love that you get three POVs. There were many small twists until you reach the big one at the end, which gave an even bigger shock. When we found out Mary was actually Robin, I had to close the book and walk away. 
Overall, this book just gets crazier and crazier as you continue reading. The Better Liar is probably one of my all-time favorite books.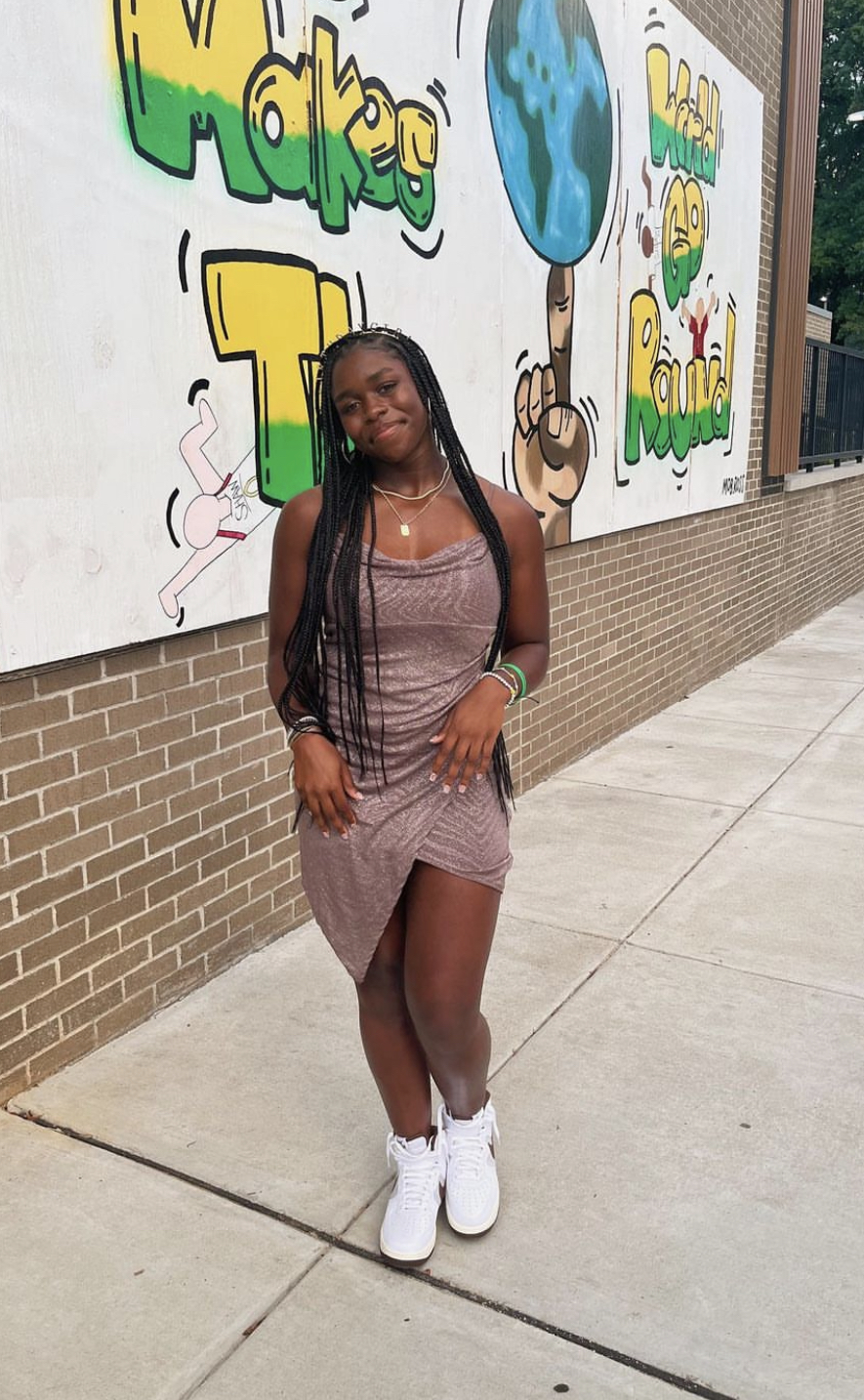 Hi, I'm Kaelyn McCann and I'm a Junior Editor. This is my second year apart the Leesville Newspaper. I am on the Varsity cheer team