The Spanish Heritage 1 class, a class for native Spanish speakers at Leesville, kicked off Spanish Heritage month with presentations on important cultural figures. 
On September 24, about 30 students presented in the media center, selecting a cultural figure (artist, activist, athlete, etc.) and created a slideshow exhibition detailing their life and accomplishments. Spanish 3 classes joined to listen, building their language skills and vocabulary.
Students presented on prominent historical figures, such as Frida Kahlo, Diego Rivera, Cesar Chavez, and numerous others. The powerpoints informed listeners about their life — what they did and what they were recognized for — as well as famous quotes, fun facts, and video clips.
During the presentations, Spanish 3 students observed. They learned about five people and took notes, then practiced their dialogue skills by asking questions about the figure. 
Overall, the event was a success. Celebrating their heritage, students received an opportunity to share about someone who impacted them as they kicked off Spanish Heritage month. 
For native Hispanics, the event ties them back to their culture.
"[Spanish Heritage month] is a better chance to know about my culture because I was born in Texas, so I don't know much about Mexico. I wanted to learn how to speak Spanish correctly, know the culture, the dances, the food, the language, and where it comes from," said Camila Davila, a senior and Spanish Heritage 1 student.
Spanish Heritage month lasts from September 15- October 15. Students will continue to celebrate throughout the month.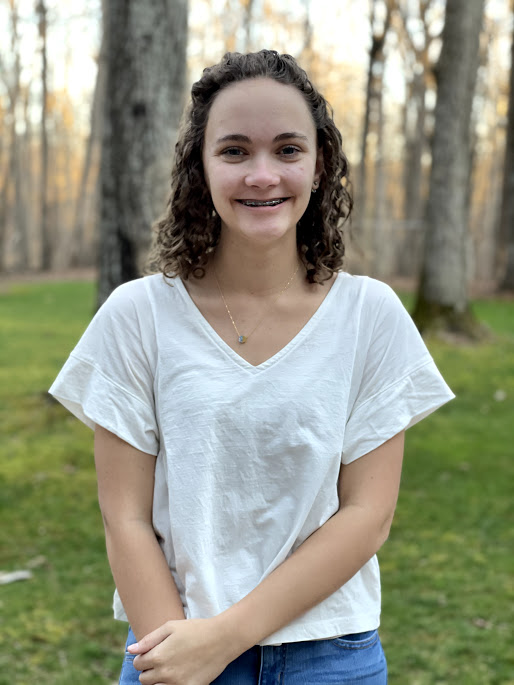 Hi! My name is Ellie and I am the editor in chief for The Mycenaean. I play soccer at NCFC and go to The Summit Church!