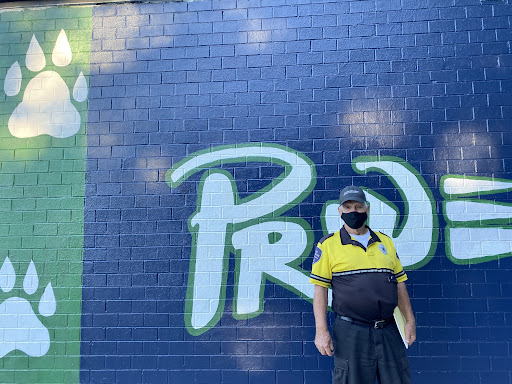 George, the Leesville security officer, has been working at Leesville for almost seventeen years and knows Leesville very well.
George can be seen in the morning, during lunch, and in the afternoon during dismissal. The most hectic part of George's workday is when the students are transitioning on and off campus.
Since George has been at Leesville for many years, he's already been interviewed and asked what a workday looks like for him. According to George, things look a little different at Leesville this year.
George's Daily Routine
On a typical morning, George clocks in before Leesville students arrive. 
George greets the students as they enter the school. "The students have been very nice this year, and they don't cause any problems in the morning," said George.
When lunch A and B are transitioning, George's day gets more chaotic. "I gotta run down and put a sign up and then run back up and check passes." During the lunch periods, George is responsible for directing traffic and checking student's off-campus passes, so he has to be in two places at once.
"I'm constantly moving around at lunch. I have to be everywhere," said George. 
Fortunately, the students this year haven't caused many issues for him. If a student were to not have a real lunch pass when trying to enter the parking lot, then it is George's job to handle the student.
In the afternoon, George makes sure the traffic flow is under control. At 2:15 PM, George makes sure that cars don't turn right into Leesville from Oneal Road while students are leaving campus. "I just make sure no one's causing trouble and the students stay safe," said George.
George's Experience During the 2021-2022 School Year
Out of the seventeen years George has been working at Leesville, the 2021-2022 school year has had the most concerning traffic. "The traffic can be backed up all the way to Leesville Road and the carpool line is crazy," said George. 
George is amazed by how crazy the traffic has been before and after school. Leesville hasn't been at full capacity since the 2019-2020 school year due to COVID-19. The full return of students at Leesville has sprung up high amounts of traffic.
Due to the increased traffic this year, George explained that the students have been forced to drive more carefully. George has seen very few car accidents in the student lot and traffic line on Oneal Road. "The kids have to be more careful because of how bad it is this year," said George. 
George spends his whole work day on Leesville High School's campus, so students see him on a daily basis. He is typically outside monitoring the school, so he prefers warmer weather. "I like when the sun is out and it keeps my back warm."
George is outside during all kinds of weather conditions, so he experiences all kinds of precipitation for the longevity of the day. The small things like a sunny day or a wave from a student can make his day better. 
George's Thoughts on Leesville Students
George enjoys Leesville and has positive things to say about the high school students every time he is asked about them.
When George said  in February of 2017, he said the Leesville students were great, just as they are every year. George has the same positive thoughts on Leesville students four years later. "The students are good this year, as always," said George.
George's face is familiar to everyone at Leesville, but his story and his daily routine extend far beyond what students can see.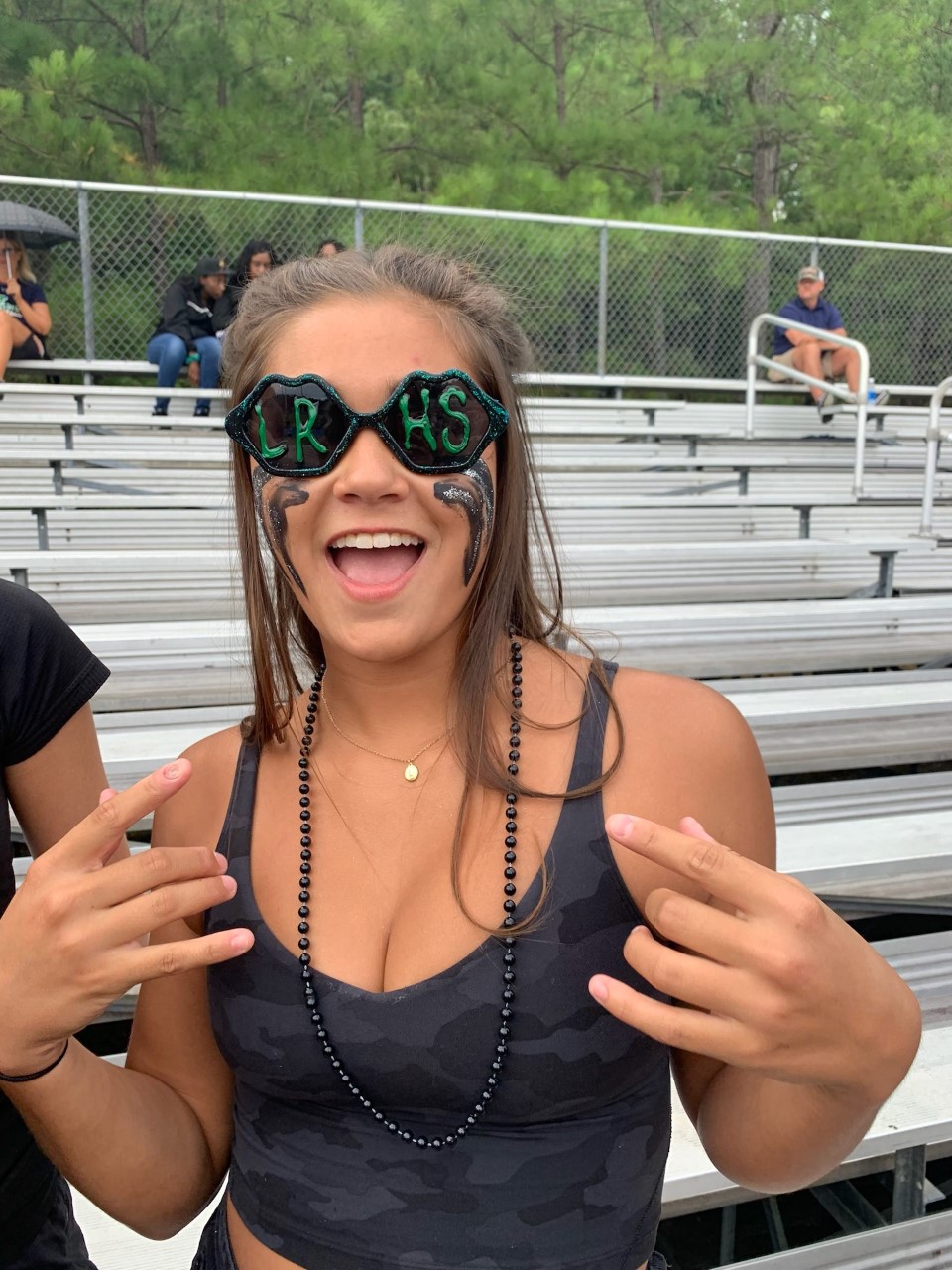 Hi! I'm Alexis Mast, but I answer to Lex as well. I'm a year round and high school swimmer whose been in Newspaper class since sophomore year. I write about anything, everything, and trending Leesville news.