Kanye West released his tenth studio album Donda on Sunday August 29, 2021. The album focuses on Kanye's hardships and family complications after the death of his mother, Donda who was 58 years old.
The Wait is Over
Donda is an album with immense buildup and anticipation. 
Kanye originally announced the album would be released July 24, 2020, but it was delayed multiple times. In the past year, Kanye faced many life challenges, including battles with mental health and divorce from his wife, Kim Kardashian. Over a year later, Donda was released on all platforms Sunday morning.
Kanye's Inspiration for Donda
Despite these hardships, along with the dwelling grief of his mother, Kanye found peace by expressing his emotions on Donda, rapping of family, religion, and hope. 
The tragic death of his mother prompted Kanye to begin producing music with more religious aspects and purpose, as his mother was a great religious influence on his life. Donda is an album in which Kanye shows respect and gives tribute to his mother. Focusing on the influence she had on his life throughout childhood and fame.
Album Breakdown
Donda is a beautiful culmination of nearly all the audial aspects of Kanye's previous albums. It includes the Gospel influences of Jesus Is King (2019), which focuses on Kanye's spiritual awakening and Christian beliefs. The album includes family influences from The Life of Pablo (2016), where Kanye initially begins rapping about the importance of family. Kanye also includes the intense instrumental beats of Yeezus (2013), where he focuses on rap flow and powerful beats. Donda also returns to some of Kanye's College Dropout (2004) era of rapping, with songs such as "Off The Grid" and "Believe What I Say".
Kanye brings together new and old school styles of rapping with features from DaBaby and Jay-Z on "Jail". Donda features diverse styles of rap from different areas of the United States, including East Coast rap from late NYC rapper Pop Smoke and 'dirty south rap' flows from Atlanta rapper Lil Baby.
Family and Religion
Kanye continuously references aspects of Christianity. The album was released on Sunday morning, instead of usually releasing on a Friday night. Many believe this is to symbolize the Christian ideology of the Sabbath, or 'day of rest', as opposed to the sin and temptation that surrounds a Friday night album drop. He continues to express the aspect of how Christianity influences his own work. Tracks such as "God Breathes' ' and "Praise God" references how his own faith uplifts his ability to produce and work through his grief and struggles. 
Kanye gives further tribute to his mother with the first song on the album, "Donda Chant", which represents his mother's final 58 heartbeats in the form of a woman repeatedly chanting 'Donda'. She died at the age of 58.
Another interesting aspect of the album is that each track is completely clean. Compared to his previous albums and tracks, Kanye separates himself from vulgar language or cursing in his raps throughout the entire album. Fans and media interpret this perhaps as a sign of respect to his late mother listening to her namesake album. 
Overall, the extended wait for Donda lives up to its anticipation. Donda is an incredible work of art that includes various themes and styles from each of Kanye's previous albums. Composed of spiritual lyrics and melodic instrumentals, Donda expresses Kanye's thoughts and emotions throughout his own struggles. All while giving tribute to his mother and her impact on his life. 
Donda is now available on all music platforms. If you would like to listen to the Donda album, click here.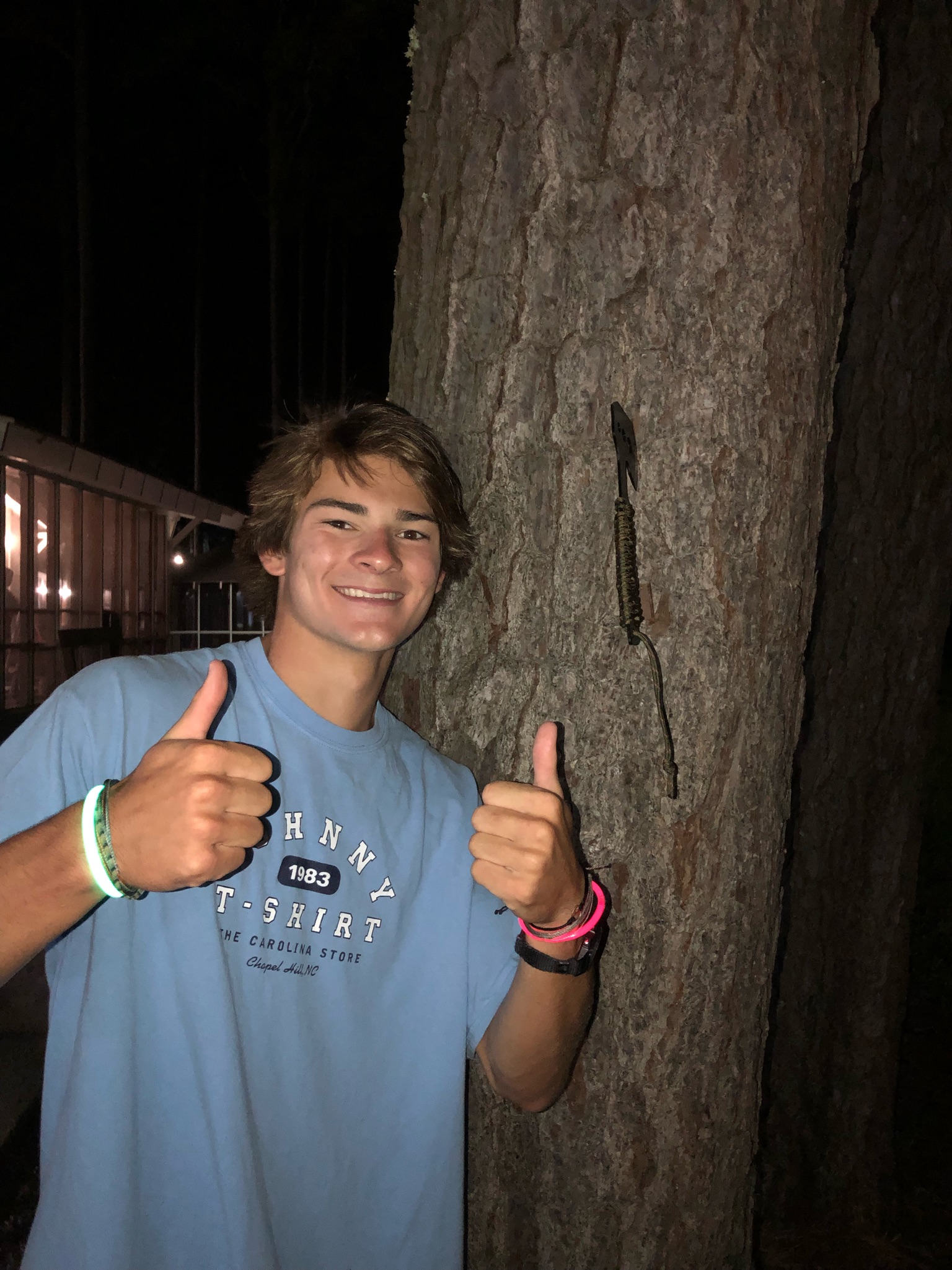 Hi! My name is Chase and I am a staff writer for The Mycenaean. Two fun facts about me are that I enjoy playing guitar with my dad and friends, and I also am a two-time spikeball tournament champion.