The NC General Assembly introduced two different bills regarding marijuana in April. Senate Bill 771 focuses on legalizing medical marijuana while HB 617 aims to legalize recreational use.
A task force convened by Gov. Roy Cooper proposed a series of policy recommendations to support racial equity late last year. They backed marijuana decriminalization, expunging cannabis convictions, and considering more broadly legalize marijuana.
Medical Marijuana
Senators introduced The North Carolina Compassionate Care Act, Senate Bill 771, on April 7.
The bill is bipartisan with senators Michael Lee (R9-New Hanover), Bill Rabon (R9-Bladen, Brunswick, New Hanover, Pender), and Paul Lowe (D32-Forsyth) as the primary sponsors. 
The North Carolina Compassionate Care Act would do the following:
• Protect doctors and patients from criminal and civil penalties imposed by law enforcement under current laws.
• Permit the growth and sale of cannabis in North Carolina.
• Allow medical providers to prescribe marijuana to patients with debilitating medical conditions.
• Authorize medical providers to prescribe marijuana as a replacement for opioids in instances of recurring pain.
North Carolina is in the midst of an opioid epidemic. More than 12,000 North Carolinians died from opioid-related overdoses between 1999 and 2016. Research has proven that access to medical marijuana reduces opioid prescriptions.
Meanwhile, according to a poll from Elon University, 73% of North Carolinians support legalization for medical use. If the bill makes it out of committee and legislators pass it, North Carolina would become the 37th state to legalize medical marijuana.
Recreational Marijuana
Local representative Allison Dahle (D11-Wake) was one of four North Carolina legislators to introduce HB 617. The bill's goal is to legalize and regulate the sale, possession, and use of cannabis in North Carolina. 
As written, HB 617 will do the following:
• Establish the creation of the Office of Social Equity to conduct community reinvestment and repair, social equity, cannabis education, and technical assistance activities. 
• Make legal the use, possession, and cultivation of up to 12 cannabis plants for persons 21 or older for personal use.
• Allow regulations for growers, producers/processors, retail outlets, and on-site usage establishments, among others. 
• Establish a Registration Department. 
• Provide for the collection of state and local taxes.
In addition to Dahle, John Autry (D100-Mecklenburg), Pricey Harrison (D61-Guilford), and Zack Hawkins (D31-Durham) are cosponsors on the bill. 
The bill is currently in the House Rules Committee. However, it does not have bipartisan co-sponsorships and will likely face an uphill battle in the GOP-controlled legislature.
Despite this, 54% of North Carolinians support the legalization of recreational marijuana. With opposition to recreational marijuana legalization falling substantially over the last three years, it's possible that in the future NC will legalize recreational use.
Beyond NC
A bill to expand South Carolina's limited existing medical cannabis program cleared a key committee vote last month. Meanwhile, Virginia became the first state in the south to legalize marijuana for recreational use this month.
Subsequently, the total number of states where recreational consumption is legal rose to 17, along with Washington, D.C. At the federal level, the House of Representatives passed a bill last week which allows banks to conduct business with cannabis-related companies in states where marijuana is legal.
Impact of Legalization
While some studies show that marijuana is a promising alternative to opioids, some argue otherwise. A 2019 study published in JAMA Psychiatry suggests that marijuana legalization leads to more cannabis use and perhaps addiction, particularly among adults 26 and older.
People also criticize reforms that do not address the barriers facing cannabis entrepreneurs in communities of color, which have a legacy of disproportionate enforcement of drug laws. 
Yet, powerful incentives to push for legalization exist. Increased tax revenues, job growth, and investment opportunities are just a few. 
With public opinion shifting in favor of marijuana reform, there are good opportunities for the two recently introduced bills to advance this session.
While advocates are doubtful that NC legislators will advance broad adult-use legalization measures, there is some optimism about the prospects of separate medical cannabis reform legislation. 
For updates on legislation, follow the General Assembly's Twitter or visit their website.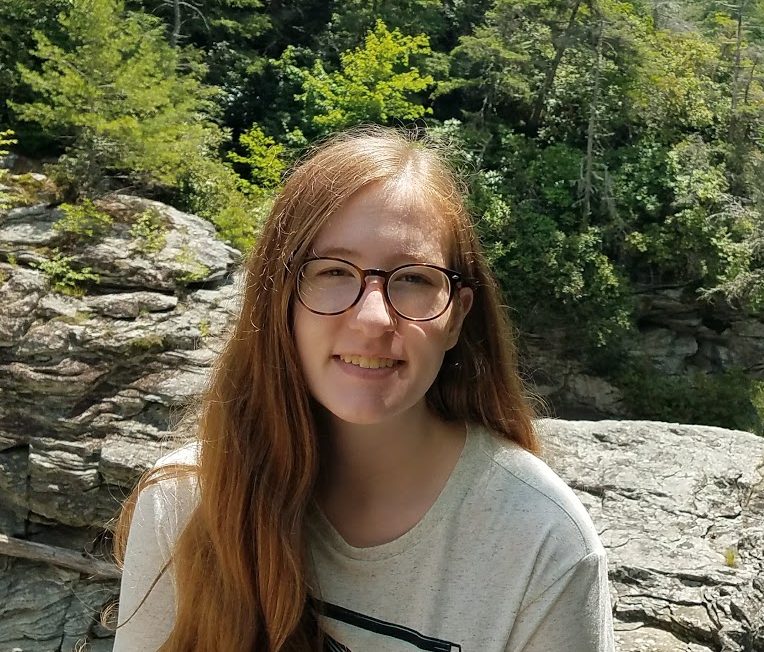 Hi! My name is Marie, and I am the editor-in-chief of The Mycenaean. I am also President of Model UN and President of Quill and Scroll Honor Society. I love whitewater kayaking and rollercoasters.