Street Art
Ann and Allen Iverson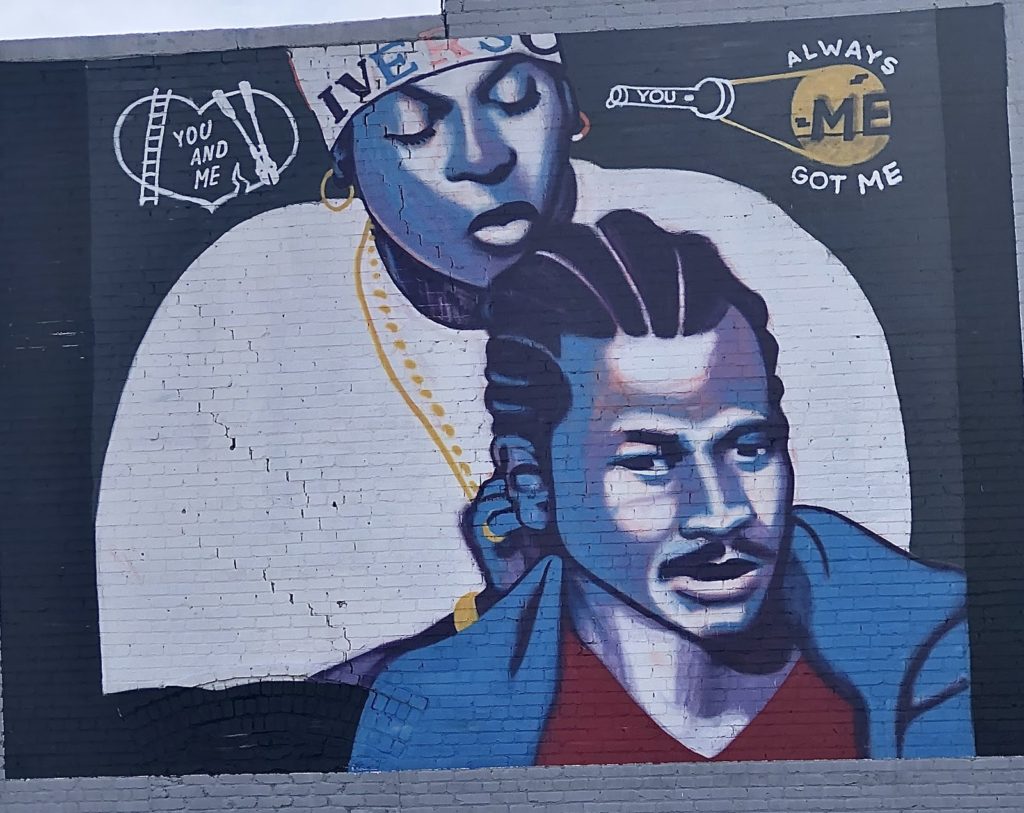 Beautifying Emerging Spaces Together
Out and About
Downtown Raleigh's warehouse district boasts a rich LGBTQIA+ history and plenty of local businesses. The mural depicts a family exploring the local shops and historic community on First Friday.
Kalee (Kiwi) Calhoun painted the mural. She comes from Raleigh and is currently a Master of Fine Arts Candidate at the Rhode Island School of Design. A few passions of Calhoun's include queer culture, functional arts and crafts, and spending time in nature.
Raleigh Founded
The Raleigh Founded mural is arguably one of the most Instagrammable murals downtown. The mural is painted on the side of a co-working space that goes by the same name. Mayanthi Jayawardena painted the mural in 2020 to refresh the mural from HQ Raleigh to Raleigh Founded. Jayawardena owns a company called Serendib Creative, which focuses on creating her own art as well as art for commission. Jayawardena also works on photography and videography
Thank You For Riding Your Bike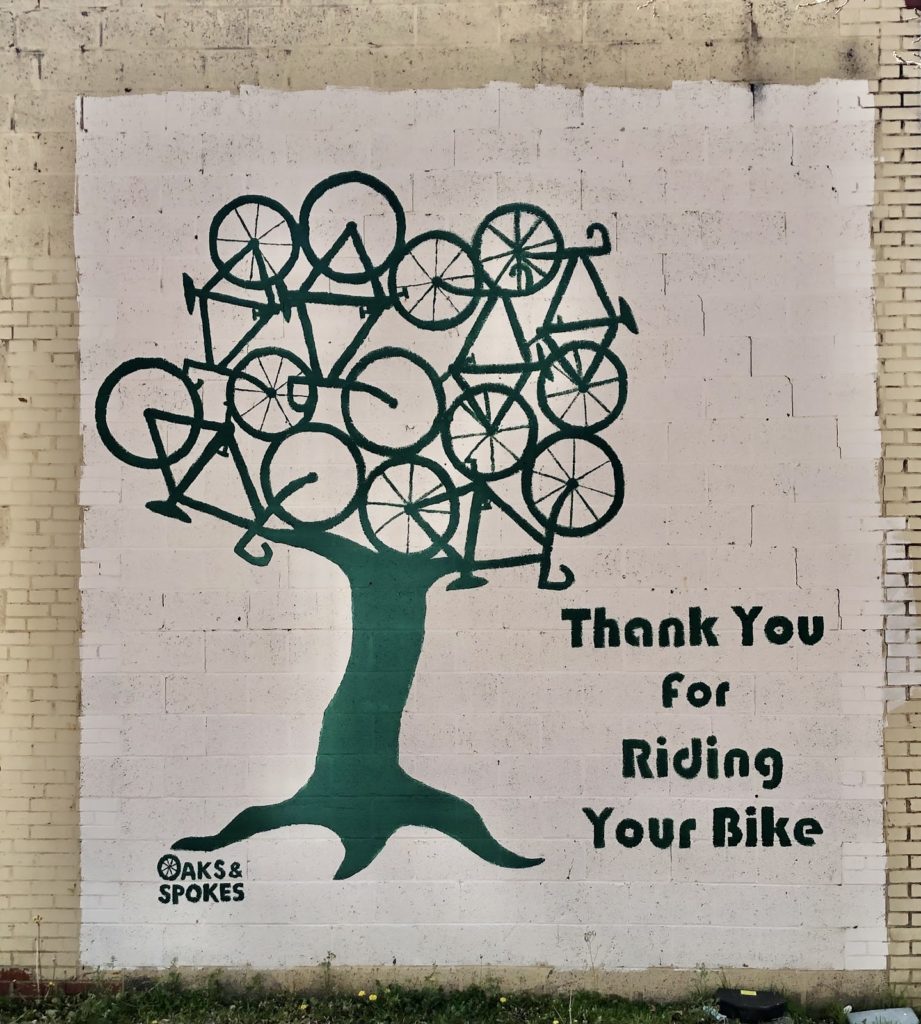 Union Station
Food and Drink
Humble Pie
Videri Chocolate Factory
All it took to open Videri Chocolate Factory was a group of friendly people who wanted to see chocolate created from bean to bar. They boast high-quality chocolate and a welcoming factory to better the community. You can order a variety of treats including bars, bonbons, and even cocoa tea. The factory also hosts tours but they are unfortunately closed at this time.
Crank Arm Brewing Company
Barcelona Wine and Bar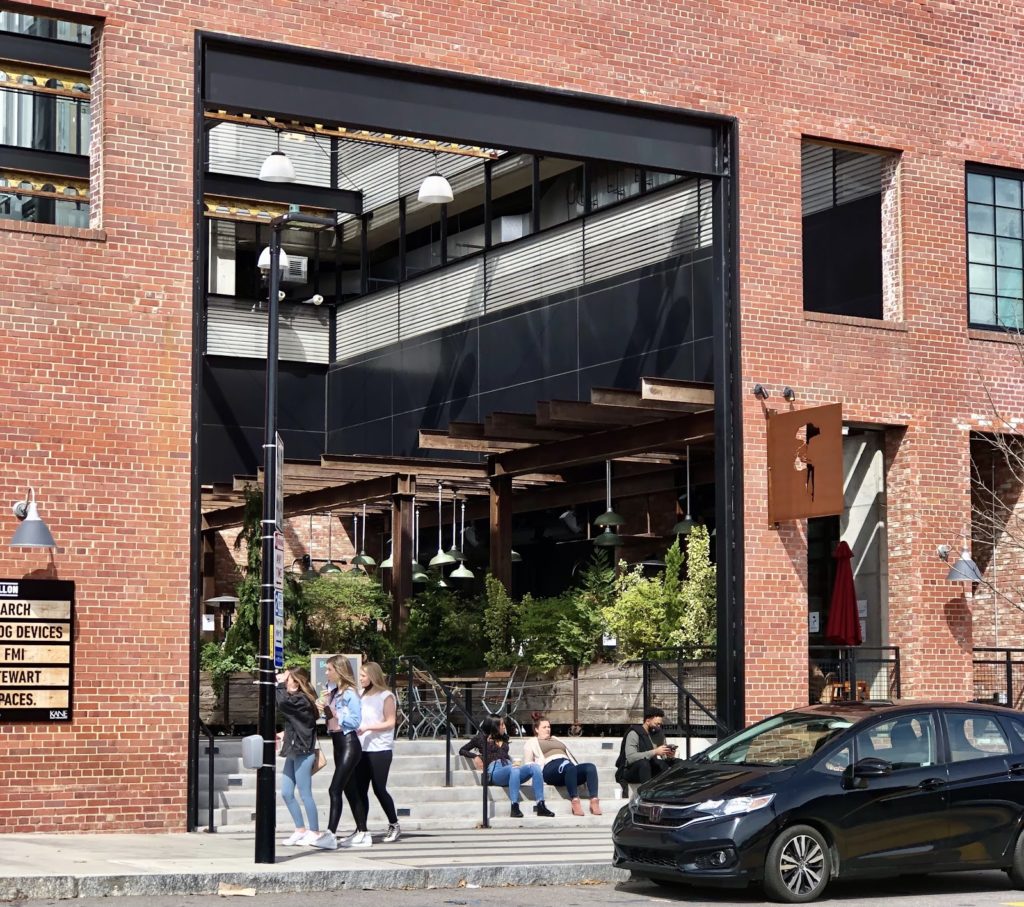 For award-winning Spanish tapas, Barcelona Wine and Bar is the place to go. On 430 West Martin, Chef Walter Silva serves delicious dishes for all of Raleigh to enjoy.
CAM Raleigh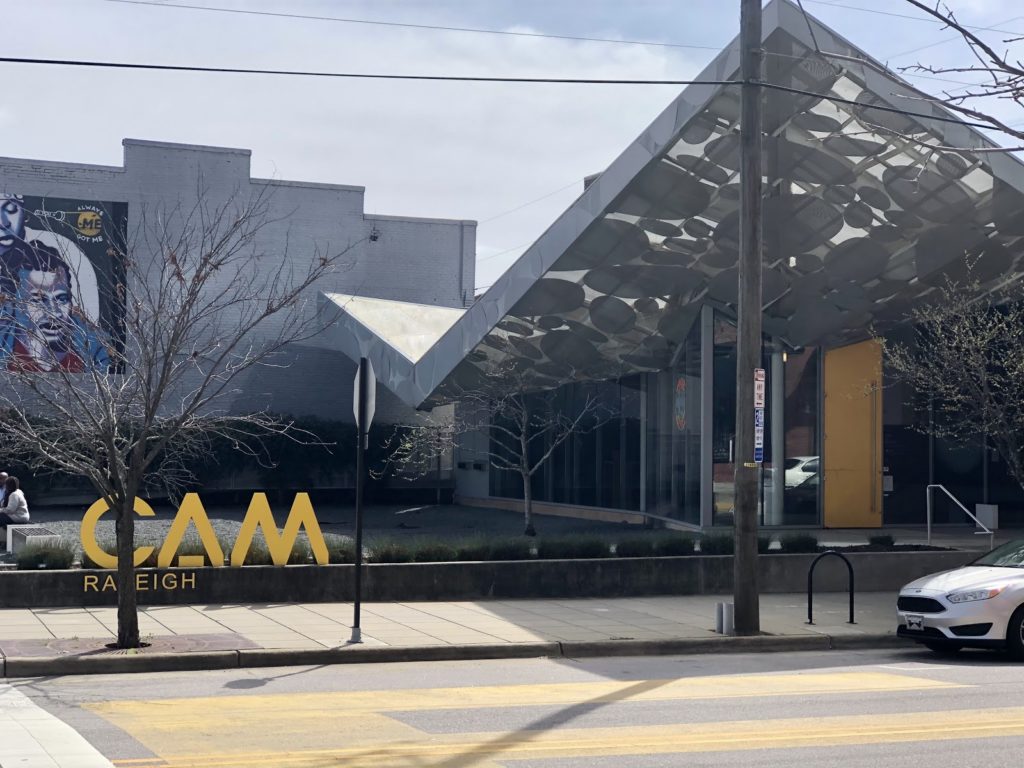 Raleigh Denim Workshop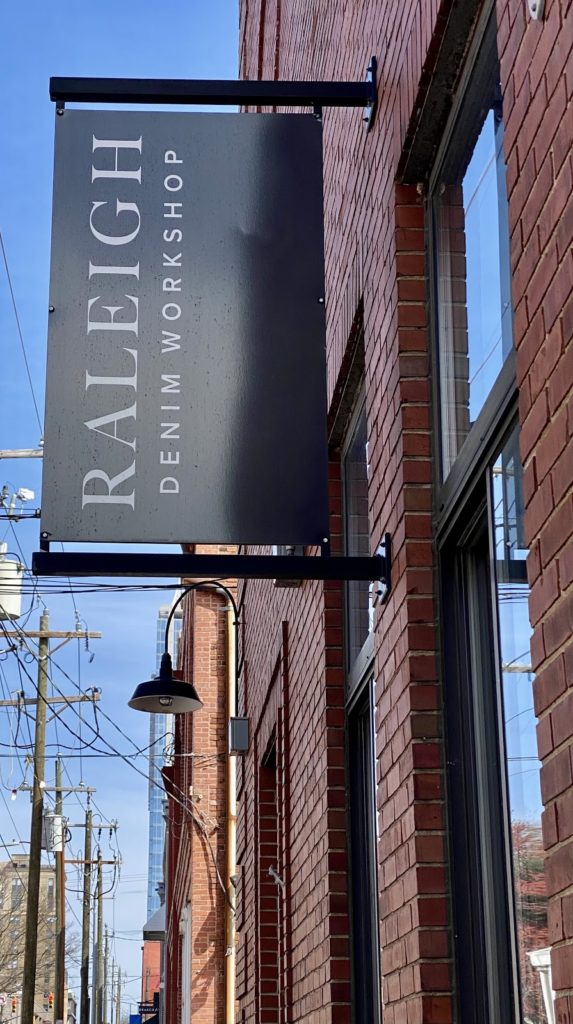 Sarah Yarborough and Victor Lytvinenko started Raleigh Denim Workshop in 2007 with the dream of making an ideal pair of jeans. It may seem lame to some, but Yarborough and Lytvineko have made an incredible business out of their dream.
All of the jeans are made in the Downtown warehouse with old-school machines that were personally repaired by staff. The jeans made here are so personal that every pair is signed by their creator.
Father and Son Antiques
Hi! My name is Cassidy and I am a staff writer for The Mycenaean. I am also a member of Book Club and Tech Theatre.