By: Loren Weiss
When Rebecca Croft Hilton heard of a mask shortage in the beginnings of the recent pandemic, she took to her sewing machine to create masks for those who needed them – and gave them away for free.
"I had heard from someone I follow on Instagram that there was a shortage of masks," she recalls. "I asked my friend who is a nurse if that was true and she said yes. I already knew how to sew and had a sewing machine, so I figured – why not get started?"
Hilton started making masks on March 25 and has made and given away over 1700 masks since. "At this point, I pretty much do all the masks in batch steps… I've done most of it by myself, but I've had a few people help in varying capacities." 
Hilton originally made masks to help out her nurse friends at UNC Rex Hospital, but since then, her customer base has expanded. Office workers, a pharmacist, neighbors, and friends have all received the custom masks. She has also donated some to the Wake County Foster Care program for children who are in need.
"I post on a couple of 'give and take' Facebook groups to make sure people who need them but couldn't get them because of short supply or [because they] couldn't afford them got some," said Hilton.
As time passed and she spent more time making masks, Hilton's process became clearer and quicker. "I cut out the pieces of fabric to the right size depending on what size mask I'm making… Then I sew the pieces of fabric together attaching the elastic or T-shirt yarn. Next, it gets reversed and I pin three pleats, one on each side. Finally, I do 2 rounds of stitches around the outside to keep everything in place."
Even as masks have come back into stock, she continues to make her own masks and give them to people who need them. Though it started as a small operation, Hilton has helped many, and the Leesville community can safely say that she sets the prime example for a neighborhood superhero.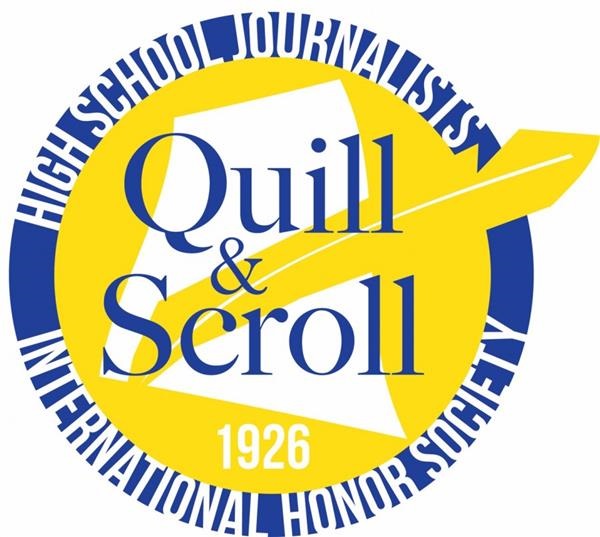 Quill and Scroll is an international high school journalism honor society that recognizes and encourages both individual and group achievements in scholastic journalism.