A view into what a classroom looks like in this new schedule. Everyone has to be spaced apart and masks on the whole time. (Photo used by permission of Monica Wilkerson)
Two weeks ago, high school students in Wake County came into a very different school than they left it almost a year ago. 
No schedule will accommodate every student's wants and needs, but during the Covid-19 pandemic, there are different standards.
The structured walkways and isolated lunch tables can be very polarizing and not welcoming for students.
Four Leesville Road High School sophomores shared their experiences coming into a school during the pandemic and if they will keep going in at all.
Our Students Perspective
Not for Me
Isabel Nordquist, a sophomore at Leesville, found that in-person learning in the age of the Coronavirus is not for her.
"At first, I missed it because of my friends," Nordquist typed over Google Documents. "Now I don't miss it because it's not the same as it used to be, and I like working at home."
Even though Nordquist found it nice to be back, certain aspects were a dealbreaker for her. "I only went in one day, but I didn't like it that much," Nordquist typed. "We couldn't talk to people and had to bring our computers to class."
Nordquist shared other differences between the normal school atmosphere and the Coronavirus school atmosphere. "We can't be around anyone, have to sit alone at lunch, can't walk the halls with friends, and we have to use different paths," Nordquist typed. "So, it's very different."
"I will probably not be going the whole time, but maybe a couple of days."
Love-Hate Relationship
Ethan Mash, a sophomore at Leesville, has a tumultuous relationship with in-person learning.
"Over the pandemic, I really started to miss school. Especially at this time in life, it is important to have social interactions in order to maintain mental and emotional health," Mash typed over Google Documents. "Without these crucial interactions, it has been hard to keep moving and stay motivated."
Mash had a tough time his first few days of in-person school. "The combination of the messed-up schedule from the ACT and the stress of returning to a new environment has left me very tired at the end of the week," Mash typed. 
Mash loved a part of the new schedule that many do not. "I prefer having smaller classes. It makes the class much more personal and we are allowed more freedom in our discussions between ourselves and with the teacher."
"However, I am not a fan of the complete prevention of normal social interactions outside of the classroom," Mash typed. "I understand all of the protocols in place to prevent the spread of Covid-19, but I do not agree that such measures will make a difference."
While Mash had a tough week going into school, he still plans on attending in-person school when his cohort comes back around. "I think being used to in-person school is to some degree important," Mash typed. "I don't want to have a rough start next year so getting back into a routine for a couple of weeks is important."
Not Enjoyable, but I Will Go
Cam Dinkenor, a sophomore at Leesville, is most likely to stay with in-person learning, but he does not enjoy it very much.
"I don't like lunch at all and I don't like not being able to do hands-on lessons and interacting with our groups in-person," Dinkenor typed over Google Documents. "Teachers can't really get close to us and it makes it a little odd when you ask a question and they can't just walk over and look at your paper."
Although this learning experience is not ideal, Dinkenor found a silver lining. "I like how being in front of a teacher makes you focus," Dinkenor typed. "At home, it's hard to actually just sit down and pay attention for 40 minutes."
At the end of the day, Dinkenor is probably going to keep going in. "The only thing making me not want to come is if my friends stop coming to school."
The Right Decision
Cassidy Farrell, a sophomore at Leesville, finds many cons with this type of learning but finds it to be the right choice for her.
Farrell missed the fundamentals of school. "I miss football games, dances, and all of the fun that comes with high school," Farrell typed over Google Documents. "It's hard to miss out on experiences like that.
Farrell found the school to be odd to come back to. "It was not anything necessarily bad but it was eerie almost," Farrell typed. "The building was super quiet and the halls were pretty empty. It is almost like the soul of Leesville is gone."
Farrell finds the rotation of the cohorts is making the re-acclimation to school harder. "It is hard to get used to going to school again and as soon as you get used to it you are out for another three weeks," Farrell typed. "It's like a vicious cycle."
Farrell thinks that the new schedule is accommodating Virtual Academy kids more than Plan B kids. "I know this is not on purpose but as soon as our forty minutes of instruction is over we are left to our own devices," Farrell typed. "It is forty minutes of basically free time unless you have work to do and I am not sure how I feel about that."
Despite her reservations, Farrell is going to keep going to school. "I did enjoy the conversations I got to have with my classmates and feeling productive during the day."
Even though this new learning experience will not suit everyone, it's effective in this current environment and is here to stay.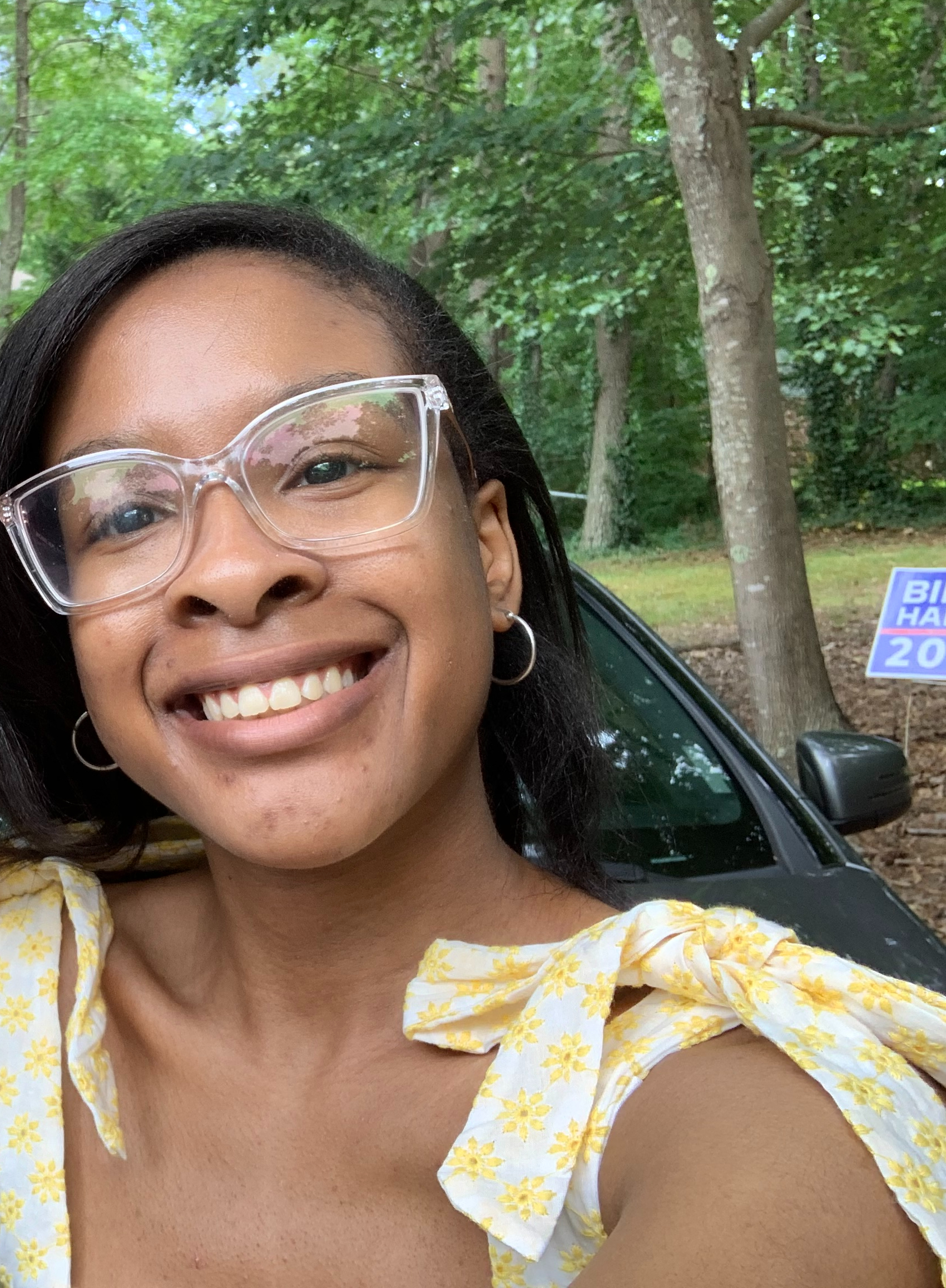 Hey guys! My name is Dayna, and I am the Editor-in-Chief of the Mycenaean this school year. I love reading, cooking/baking, and hanging out with my friends and family!