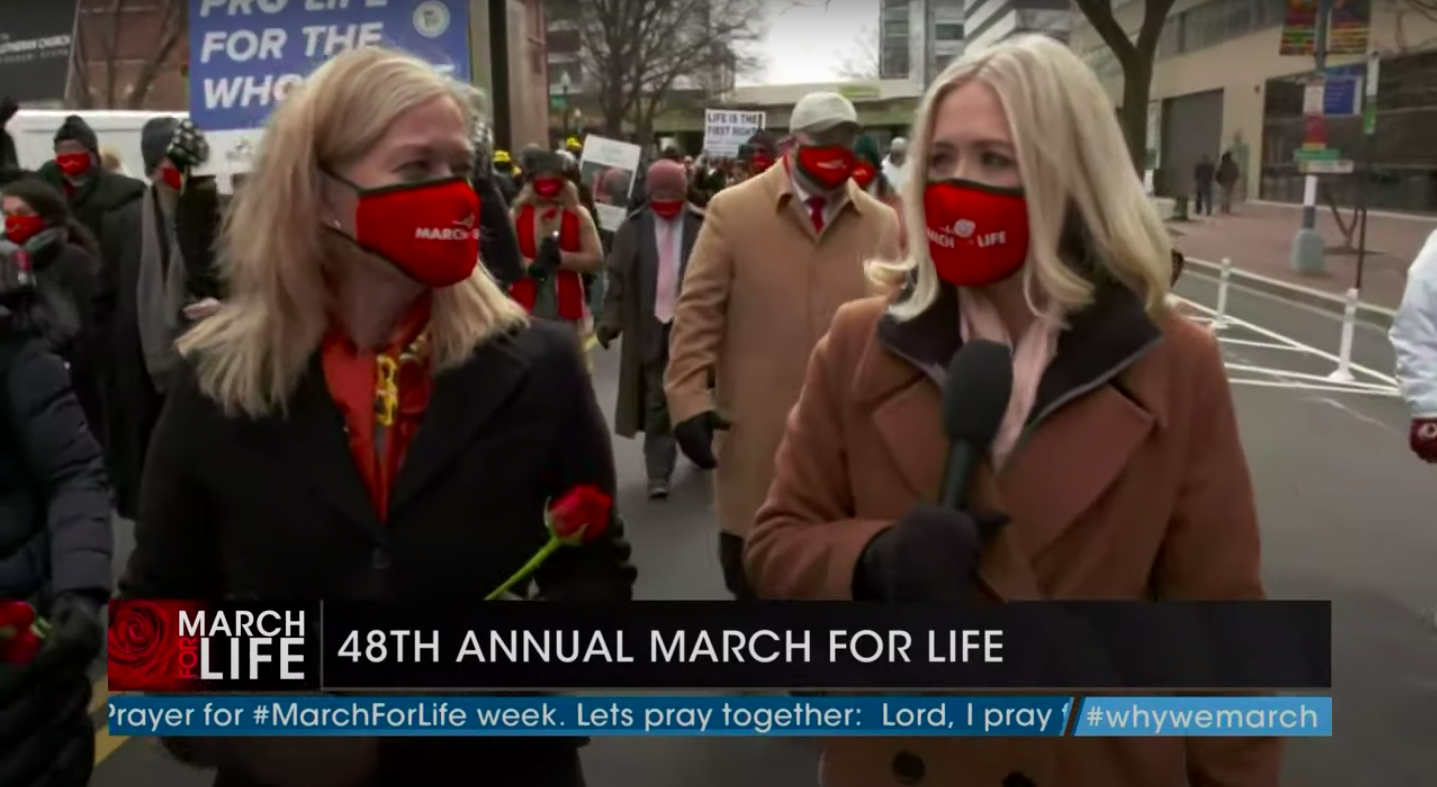 Catherine Hadro(right) of EWTN helped cover the in-person march this year. Jeanne Mancini, the president of the March for Life, joins her in this photo as they talk about the changes to this year's march. (Screenshot Courtesy of Ellie Thomson)
On Friday, January 29, the 48th Annual March For Life occurred virtually, with a small in-person march in Washington D.C. The march hosted notable speakers, such as Elizabeth Eller, (Student Body President, Christendom College) J.D. Greear, and Tim Tebow.
During the 48th Annual March for Life, hundreds of thousands of people joined together virtually to protest "the greatest human rights abuse of our time: abortion." You can watch the event at this link.
This year's theme — together strong, life unites — indicates the central message of the Pro-Life movement. They believe every human being deserves a chance at life.
Matthew West, GMA Dove Award winner, led the National Anthem. William Tishuk, a Knight of Columbus followed with the pledge of allegiance. Archbishop Joseph Naumann led the opening prayer. West also sang some of his own songs throughout, including Hello My Name Is, Grace Wins, and Unplanned.
Political leaders took the stand, from Angie Hatton, Democrat Minority Whip in the Kentucky House, to Kat Cammack and Chris Smith, both Republicans in the U.S House. Smith spoke directly to the president, uttering a call to action, saying, "President Biden, in your inaugural speech, you claimed that 'the dream of justice for all would be deferred no longer.'"
The next notable speaker was Benjamin Watson, former NFL tight end, and his wife, Kirsten. They challenged parents to use their home to teach children "about the value of human life, not only with [their] words, but with [their] deeds."
Cammack thanked listeners for their "integrity in choosing to stand up for this population[unborn babies]." She stated that it's "often unpopular with your peers… thank you for your passion, thank you for your conviction to do what's right."
J.D. Greear, Southern Baptist Convention President and N.C. native, also had a chance to speak. "We're not talking about a political reality. We're talking about individuals… Do you want to protect the innocent? Do you want to fight systemic injustice? There are few places where dire urgency meets such moral clarity… as in the cause of the protection of children in the womb."
As the climax of the virtual march, Tim Tebow, former NFL quarterback, described the story of a missionary and his wife in the Phillippines. They decided to have a fifth baby, but the pregnancy was difficult — doctors suggested the mother abort her child. She chose to keep her baby, and the doctors said it was a miracle. "Here is your baby, Mrs. Tebow.' And that day I got to meet my mom," concluded Tebow. "I'm so grateful that my mom gave me a chance at life."
Cissie Graham Lynch, granddaughter of Billy Graham and podcast host, ended the event in prayer. Afterward, a small group of leaders and others physically marched to the Capital.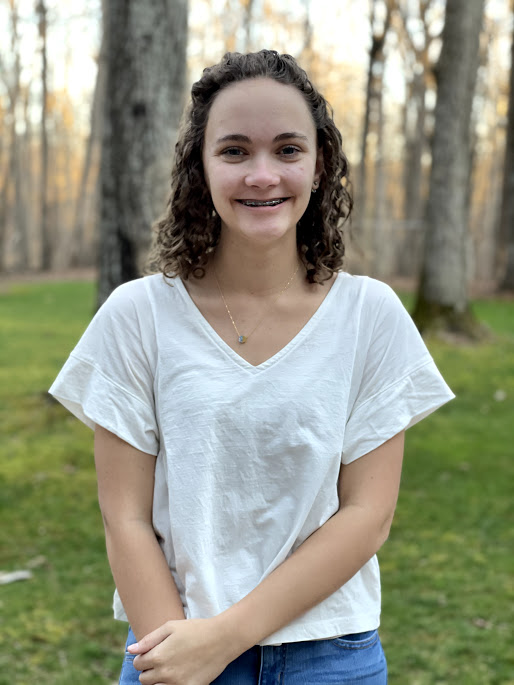 Hi! My name is Ellie and I am the editor in chief for The Mycenaean. I play soccer at NCFC and go to The Summit Church!