Olivia Rodrigo and Jousha Bassett are two young Disney stars who recently find themselves with a lot of media attention. The drama revolving around their new songs and personal relationship has many hooked. (Photo by Kevin Winter/Getty Images)
Many suspect that co-stars of High School Musical: The Musical: The Series, Olivia Rodrigo and Joshua Bassett, may have had a romantic relationship that ended in heartbreak — at least for Rodrigo, who released her song "Driver's License" on January 8.
"Driver's License" has reached new heights of success: becoming the #1 global hit in a week, having the record for most streams of a song in a week on Spotify, breaking the record for the most requested song in one day on Alexa, and having the biggest first-week streaming debut on Amazon Music. Rodrigo has publicly shown her immense gratitude and happiness over these milestones. When she wrote about her excitement over being next to Taylor Swift on the iTunes Chart, Taylor Swift reached out to congratulate the young artist.
As soon as the song released, conspiracies and suspicions came with it. Known as great friends, there were many suspicions that Rodrigo and Bassett were something more. However, that seems to have ended as it is pretty clear that Rodrigo's heartbreak song is about Bassett.
In the line "guess you didn't mean what you wrote in that song about me," she may be referencing Bassett's song "Anyone Else," which fans think is about being in love with Rodrigo.
She also sings "you're probably with that blond girl" who is "so much older than me." Listeners think Rodrigo is talking about Sabrina Carpenter, who has recently hung out with Bassett on multiple occasions and is both blond and four years older than her.
People on social media — Instagram and Tiktok — are now "canceling" Basset, angry with him seemingly breaking Rodrigo's heart. Users on TikTok are now making many different videos from informing people of the latest updates or just making jokes about the whole situation. Gabe Escobar, a TikToker, invested time to inform his followers of his thoughts and opinions as the drama unfolds.
The plot thickens when people following the conspiracies look at Bassett's new song "Lie Lie Lie." With the release of his song only four days after "Driver's License", and the fact that his lyrics point to someone lying about him and "runnin' all over my name…like I'm the only one to blame," it is easy to see how this seems like his retaliation. However, note that Bassett did post on his Instagram story when "Driver's License" came out congratulating Rodrigo — so either he really did not realize what was going on, he was being petty, or he then just decided to ignore it.
It is now Sabrina Carpenter's turn to speak up as she dropped her song "Skin" on Thursday. There is little doubt she is talking to Rodrigo, saying "maybe you didn't mean it, maybe blonde was the only rhyme…I'm happy and you hate it."
As of right now these theories and ideas are just speculation, and all three stars have deflected commenting on who their songs are directed towards, the close release dates and very pointed lyrics seem too well thought out to be just coincidence. If you take a step back and look at the attention Rodrigo's, Bassett's, and Carpenter's songs are getting, it can lead to one conclusion — a publicity stunt. This drama has arguably given their songs more attention, and maybe more attention than they deserve.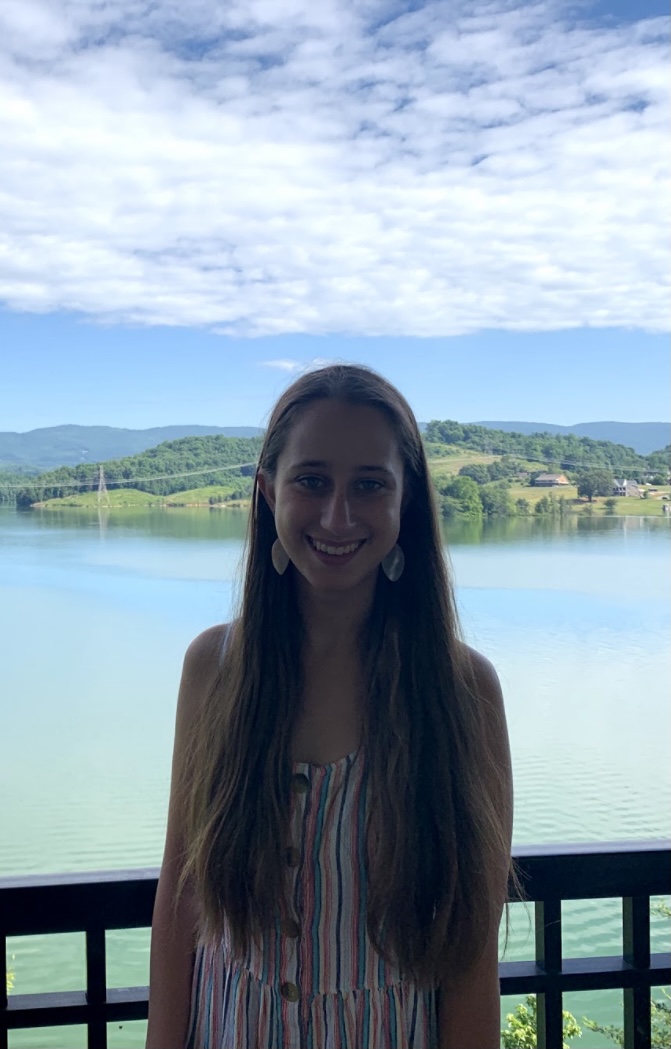 Hi! My name is Gretchen and I am a senior editor and SEO editor for The Mycenaean. I love to travel and listen to music.