Leesville held its midyear graduation for all seniors graduating early. Madelynn Fisher (right), senior, graduated at 4:20 p.m. in the Media Center. Allison Dood (left) was one of the 10 guests allowed to attend Fisher's graduation in-person. (Photo used by permission of Madelynn Fisher)
On January 19, 65 Leesville seniors went to the Auditorium or Media Center to celebrate their midyear graduation.
Due to COVID and public health concerns, LRHS administration split the 65 students into two groups: one that graduated in the Media Center and one that graduated in the auditorium. All students and their 10 guests had a scheduled appointment time to come to the school to graduate.
Graduates arrived 15 minutes before their appointment time. From there, they went into the school, took pictures, and received their diploma. In the main lobby, graduates could take a picture with Mr. Solomon.
"I attended midyear graduation for one of my close friends who was participating in this graduation," said Allison Dood, senior, via text. "It was nice because it was just the graduate and who they invited in the media center so it felt a little more personal," said Dood. She notes that it was a little strange since the "ceremony" only took about 5 minutes.
The ceremony attempted to mirror the typical graduation Leesville has. Graduates wore their cap and gown, had their name called, walked to a table, accepted their diploma cover, and turned their tassel from right to left. However, drinks, glass vases, camera tripods, and balloons were not allowed in the building.
Not all midyear grads attended the ceremony, though. "I didn't go to that ceremony because, for starters, COVID," said Jenna Siwan, a Leesville senior who graduated early, via text. "I'm not taking any chances if I don't have to," she added.
Having assigned slots throughout the day to go to the school to graduate was another reason why Siwan didn't attend graduation. "I also didn't go because I had classes at NCSU and those specific classes count attendance as a grade," said Siwan.
Graduates who did not attend the Leesville ceremony, like Siwan, picked up their diplomas on Wednesday. If graduates chose to participate in the June ceremony instead, Leesville holds their diploma until that event.
June graduation is still scheduled for June 11 at 8 pm. at the Raleigh Convention Center.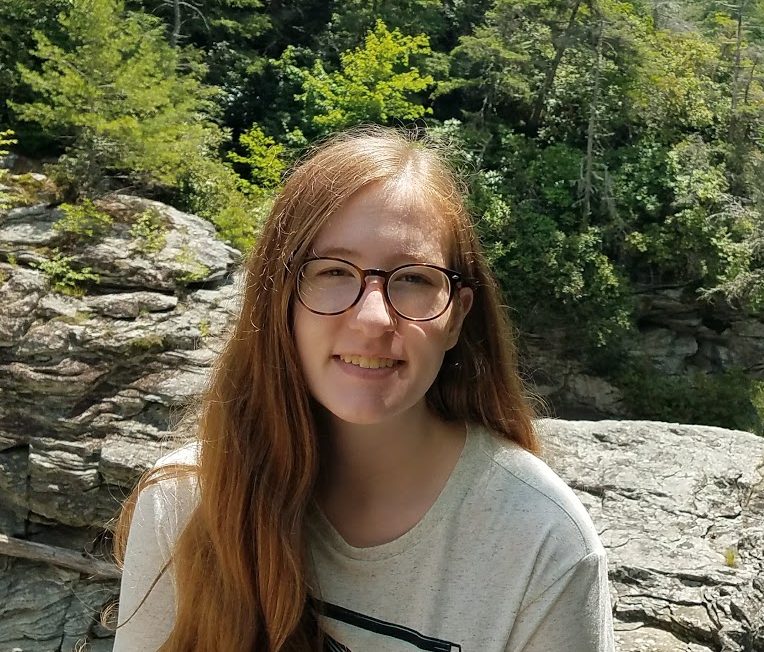 Hi! My name is Marie, and I am the editor-in-chief of The Mycenaean. I am also President of Model UN and President of Quill and Scroll Honor Society. I love whitewater kayaking and rollercoasters.