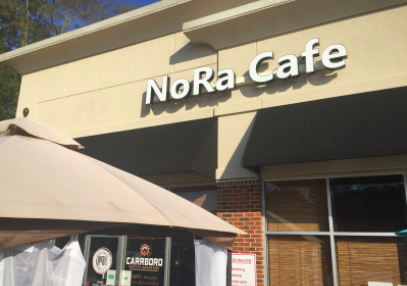 At NoRa Cafe you can expect a warm welcome, great company, and delicious treats 100% of the time — it is a special treasure in North Raleigh.
Located on the corner of Ray Road and Strickland, many might remember when NoRa cafe was named Maude's Garden and Coffee Shop. Talking to one of the owners, Matt Gross, I learned the story of how this popular cafe came to be what it is today.
Matt and Colleen Gross always dreamt of owning a bed and breakfast. They married in a bed and breakfast and travel to different bed and breakfast locations every year.
However, on one trip when driving down to South Carolina, "we realized there's not a good coffee shop in our area, like a local hangout, and somewhere over the course of the long drive we decided to look up opening our own," Gross said.
He went on to describe how everything fell into place. Gross was at a point in his career where he wanted to retire, and luckily, Maude's owner Nancy Dunn was ready to retire as well. When Gross first stumbled upon Maude's he knew it was perfect, and Dunn agreed to sell.
"It took us awhile, about 6-7 months, but everyone felt like it was the right thing to do and we were just going to expand on what she wanted, so it was a nice fit," he said.
They changed the name to NoRa, standing for "North Raleigh" as their mission is to be a part of the North Raleigh community.
"I never wanted this to be a place where people only came to get a cup of coffee. I wanted this to be a place where people could come and have a really nice experience and they happen to get a great cup of coffee, or a good pastry, or a glass of beer or wine," said Gross.
NoRa has more to offer besides food and drink.
When you walk in, you are immediately surrounded with things that, whether you realize it or not, support local people and businesses in the community. The books lining the shelves come from Dog Eared Bookstore. Visitors buy them for just a dollar, and the money goes right back to the bookstore, which is only open a few days a week.
Another thing NoRa does is showcase local artists' talent. There is a rotating art gallery for people to display their work, and customers can buy or simply admire the pieces. Before COVID, NoRa even had an author come in every 2-3 weeks to talk about their book — one thing the owners hope to start again soon.
In order to achieve this community feel, the owners strive to make everything locally-sourced: coffee beans from Carrboro Coffee Roasters, pastries from Ninth Street Bakery, Locopops from Durham, gluten free options from Fresh Levant, honey from The Pleasant Bee, and chocolate from Videri Chocolate Factory.
Yet another way they have turned this building into a welcoming space is by working to employ a strong group of people who are committed to NoRa. Then customers will feel at home when they walk in and see familiar faces, instead of being greeted by strangers. This was something Gross said repeatedly was important: the goal of making everyone feel at home.
The pandemic has brought hardships to new cafe owners, but they have done well to rise to the challenge.
Even being limited to half capacity, and for a time their revenue being cut in half, they have managed to stay strong and have a positive outlook.
"Besides the fact it is a state mandate, we care about all our customers. We have a lot of regulars and a lot of our regulars are in a high-risk category, so we have one elderly couple for instance that this is the only place they go out each day. So whatever we can do to make people stay safe and comfortable, whether it's outside or inside, we want to do it," Gross said.
As the COVID cases hopefully decline, they have hopes for the future. The biggest is they are looking to take over the space next-doors to provide even more room. "If we take over the space next door we'll open it up and make it more of a lounge, quiet, soft seating area with the intent that people can start with coffee over in one section of the cafe, spend the middle of the day working in this midde space, and at the end of the day can go to more comfortable seating environment. We'll still have overflow seating for people when it is crowded. We want there to maybe be a pour-over coffee bar; we'll bring back our full lunch menu we had before COVID, and start serving heavy horderves and small plates in the evening."
Coming into NoRa cafe makes everyone feel like they are stepping into their living room. The atmosphere and friendly people bring comfort and relaxation. Whether you are a long-time patron or first-time visitor, NoRa is the perfect place to meet with others, get work done, or do nothing at all, at any time of day.
There is no rush: just come and enjoy this little utopia in a corner of North Raleigh.
[slideshow_deploy id='23871′]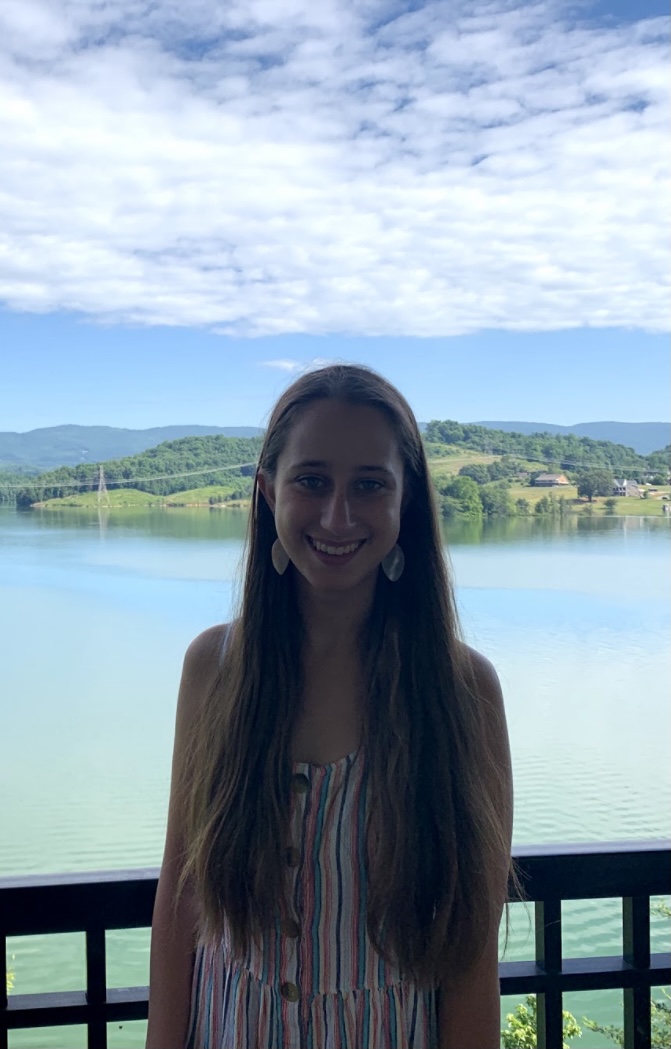 Hi! My name is Gretchen and I am a senior editor and SEO editor for The Mycenaean. I love to travel and listen to music.