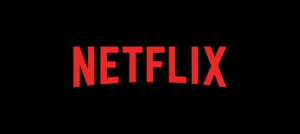 Quarantine has locked people in the house since last March, turning them towards Netflix and other streaming services as their entertainment. 
Netflix's top TV show lists vary from website to website. Collider posts the top 10 popular netflix shows every couple of months depending on viewers and comments. Radio Times also posts recent and revised lists for the best Netflix shows to watch during quarantine, keeping the public up to date with the trends. 
However, these lists based on viewership do not seem reflective of the shows high schoolers watch. High school students have been watching shows during quarantine, and their perspectives on what ones are the best are vastly different depending on personality and what they are looking for in a show. The results taken from surveying 41 high school students through Google Forms are below. 
Although the miscellaneous shows (the shows with only one vote each) have 43.9% of the chart, The Office sweeps with about 9 votes and 22% of the whole chart. The Office centers around a paper-selling workplace called Dunder Mifflin. There are pranks, love stories, and comedy all mushed into nine seasons. 
Many people like The Office because of its humor and uplifting atmosphere. "I love it so much, I keep it on to do homework because I like the background noise and leave it on when I sleep. I never get tired of the episodes either, I laugh every time," wrote Lindsey Groom, student at Leesville Road High School, over Google Forms.  
"[The Office is] cliche, but funny, I've rewatched it like a dozen times," wrote Glenn Smeal, student at LRHS, over Google Forms. The Office seems to provide relief for students who are stressed out not only with schoolwork but with the current global climate and pandemic. 
Criminal Minds comes in second with 4 votes out of 41, taking up about 9.8% of the chart including Miscellaneous shows. Criminal minds centers around FBI officers charged with tracking down the most dangerous criminal minds in the country.
Criminal Minds can center on not only fictional characters, but also real criminal masterminds such as Ted Bundy. The show has an 86% audience rating on Rotten Tomatoes. "I think it's interesting to see the different cases and how they go about approaching them," wrote Quinn Tobin, student at LRHS, over Google Forms. 
Each episode provides a different climax and suspense that keeps the audience engaged, a perfect show that changes things up while keeping the same theme throughout. This is why so many people have started watching it during quarantine, as it is also found on many top lists, giving the audience something different to watch each episode.
Next up there is a 5-way tie between very different Netflix shows (each getting 2 votes and taking up 4.9% of the chart). Grey's Anatomy has been a constant on top Netflix ratings since when the show started 16 seasons ago. Grey's Anatomy follows the life of Meridith Grey, daughter of a famous surgeon, as she struggles to maintain friendships and relationships throughout the series. 
Although the show has a soap-opera tone, its character complexity is what makes it stand apart from other shows. "It is dramatized and exaggerated, but it is also very entertaining," wrote Zoe Blakeman, student at LRHS, over Google Forms. This drama-filled series is a good one to catch up on with plenty of extra time over quarantine.  
Gossip Girl is another Netflix favorite, often finding itself on the "most popular" list under the search bar. Gossip Girl centers on privileged teens living in Manhattan's upper east side, with a mysterious blogger signed "gossip girl" uncovering scandals and heartache between them. Although it is popular, the show also sends confusing messages to its viewers. There is constant back-stabbing of characters with little repercussions. 
Although Gossip Girls has harsh review, many still enjoy the plot twists and character arcs. "It has a great variety of themes and is usually pretty funny and I love all the characters," wrote Lillian Avent, student at LRHS, over Google Forms. This one is a quarantine favorite, as its constant plot weaves keep viewers interested and on the edge of their seats. 
Stranger Things (the only Netflix original so far) has been number one on Netflix a couple times; mostly when a new season comes out for about a month. Stranger Things centers around Hawkins, Indiana, where mysterious experiments with the "upside down" take place, a fictional second dimension. The series takes place in the 1980s, a memorable decade, and focuses on a group of close friends, including a girl named Eleven who has special telekinetic powers. Even Rotten Tomatoes can't resist this show, giving it a 97% critic rating. 
"I don't use Netflix much and I watched Stranger Things because I heard good things about it. I really liked the premise of it, and the mystery of it all," wrote Kyan Doody, student at LRHS, over Google Forms. This show has 3 seasons on Netflix currently, with a 4th one coming next year. Stranger Things is a good mystery show with jumps and thrills that can keep you entertained at home during quarantine. 
The West Wing is a drama series about presidential advisors who get their personal lives tangled up in their presidential duties. The series captivates and portrays American politics in a realistic manner, and although it is not nonfiction, it shows a realistic point of view of what goes on in the actual West Wing. The West Wing receives a lot of praise for its stunning facts and dramatic turns. 
"It is a phenomenal show that is entertaining and educational. A fantastic political commentary," wrote Warren Cox, student at LRHS, over Google Forms. If American Politics are what interests you, The West Wing is the show to watch on Netflix over quarantine. 
The Miscellaneous category are the shows that only got one vote per all 41 students interviewed (most are Netflix originals) and includes:
-Avatar the Last Airbender (which was top on Netflix a couple months ago)

-Black Mirror

-Cobra Kai (modeled after the famous movie

Karate Kid

)

-Crash Landing on You

-Daredevil

-Forensic Files

-Money Heist

-New Girl (which is consistently under the most popular category on Netflix)

-Orange is the New Black

-Parks and Rec (similar to The Office)

-Schitts Creeks (found on many recent top 10 lists)

-She-ra

-Sword Art Online

-The Good Place

-The Great British Baking Show (was recently in the top 5 most popular shows rated on Netflix)

-Trailer Park Boys

-The Americans
Overall, the students at LRHS seem to have a top 10 list of the best Netflix shows themselves, starting with The Office, then Criminal Minds, the West Wing, Gossip Girl, Grey's Anatomy, Stranger Things, Schitts Creek, Avatar the Last Airbender, New Girl, and The Great British Baking Show round off the list for most popular shows right now for high schoolers.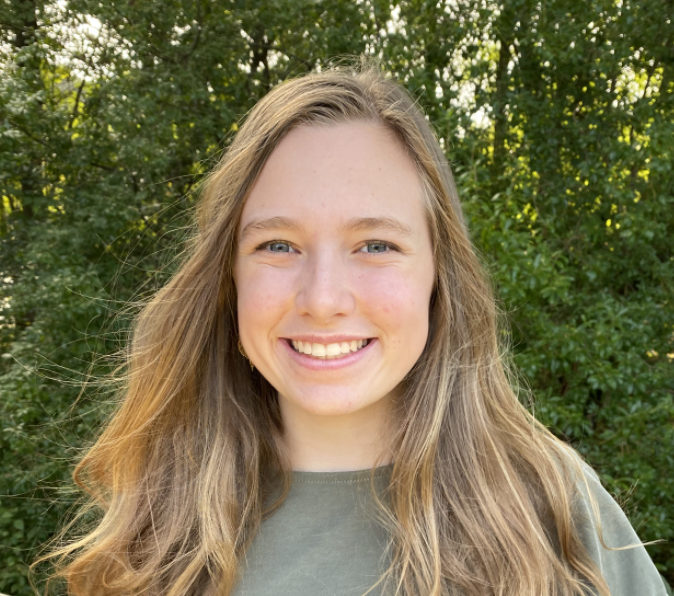 Hi! My name is Abigail and I am a senior editor for The Mycenaean. I am also a member of Leesville's cross country team and track team, as well as the president of National Technical Honor Society.