Chloe Mast, a third grader at Sycamore Creek Elementary School, has never had to complete her school work from home. Due to COVID-19, she has to try her best to diligently complete her at-home work on her own. (Photo Courtesy of Alexis Mast)
Getting back into school isn't easy for anyone, but for students ranging in ages from five to ten, the transition to online school is especially challenging.
Middle and high schoolers who have been enrolled in public schools like Leesville Road Middle and High have had access to familiar remote learning sites for years. Meanwhile, elementary school kids are not nearly as familiar with virtual outlets like Google Classroom, Canvas, PowerSchool, and more.
Not only are K-5 kids unfamiliar with virtual school work, but kids who suffer from attention deficit hyperactivity disorder or other learning disabilities struggle especially hard when trying to focus behind a computer screen. The majority of elementary school kids are young, so if they are diagnosed with a learning disability, they haven't had access to years of help. 
Angie Krum explained that their disabilities "fall between the cracks of google classroom."
Children under the age of ten have to complete about five hours of virtual learning a day, weave in and out of live-streamed classes and asynchronous work, and multiple one-on-one check-ins with their teacher to make sure they are understanding all the new information they're acquiring. 
The basis of a lifelong education starts with the elementary school curriculum. If students don't understand reading, writing, or basic mathematics, they will fall behind in their school work and be left to suffer in their future years when school returns to normal.
While the children are struggling to learn completely new concepts and stay focused behind a screen when being in a house full of distractions, they also have to keep up with their assignments on a device that's unfamiliar to them. 
Their parents inevitably have to become personal educators until their child can become consistent day-to-day in virtual school, if that ever even happens.
Some families don't have the privilege of having someone whose schedule allows for them to be able to help their kids. Vivian Mast, the mother of a Leesville Road High School and Sycamore Creek Elementary school student, said, "It's very challenging keeping up with my own work and also being hands-on helping my daughter."
Mast has two other daughters that participate in online schooling at home as well and are able to help their youngest sibling. "It's difficult for me to help my daughter with school under my predicaments. I can't even imagine the struggles of other parents with less flexible schedules or help."
Online school during COVID-19 may be beneficial in the long run for the schooling system, but the adjustment from in-person school to virtual schooling is one that hits many families, especially elementary school kids' families, very hard.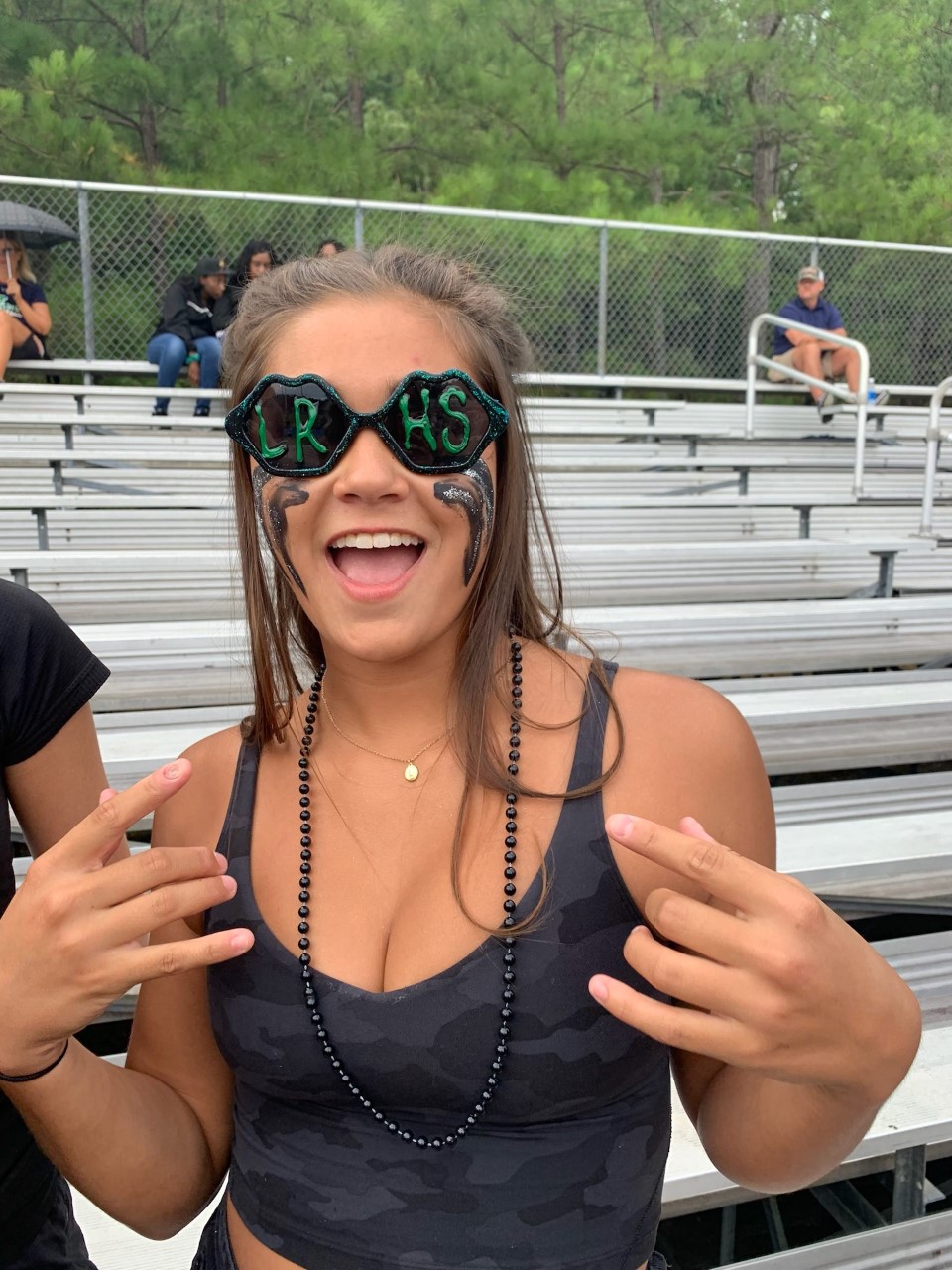 Hi! I'm Alexis Mast, but I answer to Lex as well. I'm a year round and high school swimmer whose been in Newspaper class since sophomore year. I write about anything, everything, and trending Leesville news.