The Friday night news drop sure hit North Carolina hard. Three candidates for statewide office in NC come under scrutiny. (Photo courtesy of Jenna Wadsworth's TikTok, and Wikimedia Commons.)
North Carolina got plenty of spotlight after the Friday night news drop, from COVID tests, to TikTok scandals, to even a candidate's romantic texts, things definitely saw a shake up.
Following the bombshell report that President Trump had tested positive for coronavirus, Senator Thom Tillis (R-NC) released a statement saying that he also had tested positive. Since then, several other positive cases have popped up. Many assume that Trump's nomination of Amy Coney Barrett to the Supreme Court to fill the seat left by the late Justice Ruth Bader Ginsburg was a superspreader event.
There was no social distancing at the nomination, and minimal mask usage by attendants, which included Tillis, Trump, Kellyanne Conway, and several other key figures in the Republican Party who have since tested positive for COVID-19. Tillis' positive diagnosis means that he will have to step off the campaign trail for two weeks. This is unlikely to affect Tillis' favorability or standing in his hotly contested Senate race.
"I think a lot of people won't remember that he got COVID by Election Day, if they aren't voting early, but if they do the fact that he probably got it from the same event as Trump may take away any sympathy vote [or] affect his credibility," said Jacob Smith (no relation to author), an Assistant Research Professor in the Stats Department at Duke University, in an email.
Another story from the North Carolina Senate race has to do with Cal Cunningham, Tillis' Democratic challenger. Late Friday night, Cunningham's campaign confirmed that a string of texts between Cunningham and a woman who is not his wife were real. The campaign also confirmed that the woman in the texts is a strategist out of California, and Cunningham put out a statement apologizing, saying "I have hurt my family, disappointed my friends, and am deeply sorry. The first step in repairing those relationships is taking complete responsibility, which I do. I ask that my family's privacy be respected in this personal matter."
While the texts do not mention any specific sexual acts, the two repeatedly flirt and talk of kissing each other. Many worry that this could cost Democrats the seat, but the environment has been favorable to keeping the story out of most headlines, the biggest being the Trump COVID story.
"As of now, I think it probably doesn't hurt him that much because of everything else in the news. It's no coincidence the story dropped at 11:30PM on the day the President went to the hospital for COVID," said Smith. By the time the story dropped, most news outlets were too busy with writing about the President to immediately care.
While this is certainly a bad look for Cunningham, he may still be above water. The latest poll released by Public Policy Polling, given a B rating by 538, shows Cunningham still leading Tillis 48%-42%, with a -2 net favorability compared to Tillis' -23 net favorability. 58% of voters reported already hearing of the texts, and of them 58% say it didn't change their view of the race. If this keeps up and no more scandals come up against him, Cunningham could still be the front runner in this race that could decide control of the US Senate.
In a less known story, in an even lesser known race, a candidate's TikTok is causing controversy. Jenna Wadsworth is the Democratic nominee for the North Carolina Commissioner of Agriculture. Wadsworth is mainly known online for being very progressive and using her generation's social media to its fullest potential. After the story broke that President Trump had contracted COVID-19, Wadsworth posted a since-deleted TikTok to her page.
In it, Wadsworth asks her viewers "…is this your favorite or most favorite October surprise in the history of electoral politics?"
An October surprise is a game-changing event that can irreparably damage one candidate's chances and boost the others. Wadsworth later goes on in the video to say "technically contraction of COVID is caused by human inaction in the case of Trump who denied this was a serious threat."
Both Republicans and Democrats were quick to call foul and condemn the video, Senator Tillis calling it "disgusting".
Wadsworth says Republicans twisted her words, and that she'd never wish the virus on anyone, only to call it out as a huge October surprise. Wadsworth then continues to say she was also pointing out the irony in the President contracting the virus, but that she wished him and the First Lady a speedy recovery.
It seems as Wadsworth was onto something because we're just now getting into October, and the surprises here in North Carolina keep piling on, whether they'll be big enough to make a difference in the races is unclear. One thing for sure, one month out from the election and the world has plenty of more wrenches to throw.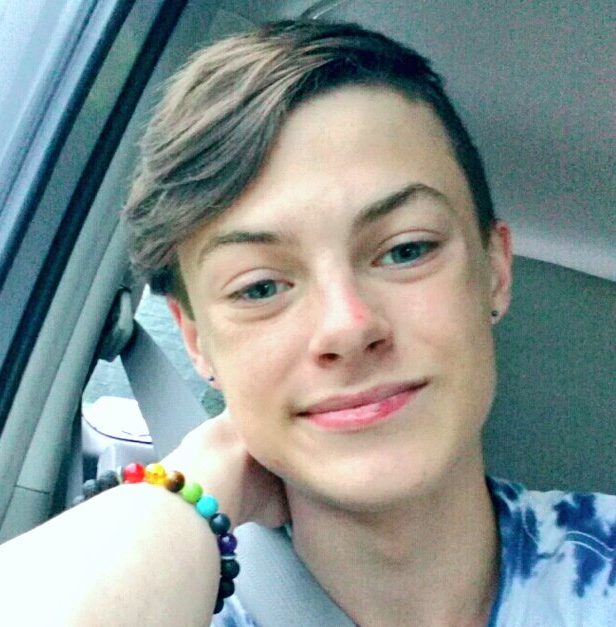 Hi! My name is Jacob Smith and I am a staff writer for The Mycenaean. I am also a political activist and volunteer.