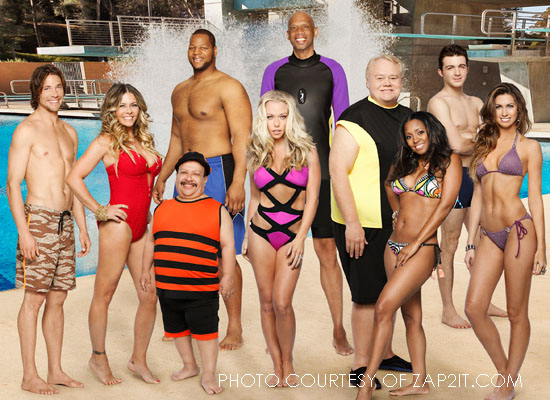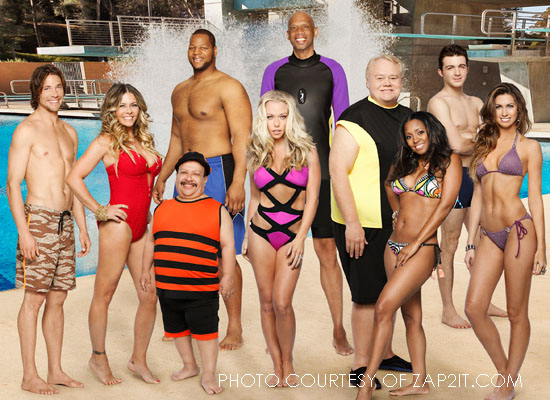 As my avid fans will attest, and as I will shamelessly admit, I have a slight obsession with reality television competitions. The Voice, The Sing-Off, The Apprentice, Duets, American Idol, The Taste, Dancing With the Stars, The X-Factor, you name it, I've seen it and most likely followed it religiously. I never said I was proud.
Still, in all my years of mindlessly indulging in these programs, it never ceases to amaze me what television producers come up with next. Networks now seem more willing than ever to stretch the limits of what deserves to be on primetime, straying farther and farther from some of the founding fathers of reality television, Survivor and Fear Factor.
This spring, ABC stretched the idea of a 'reality TV contest' further than any network had before.
Yes, I'm talking about Splash.
ABC's newest primetime reality contest, which airs on Tuesday nights at 8, pits ten celebrities (or almost-celebrities) against one another in a fight to name the best diver… at least I think.
Sure, Splash follows the conventional reality-show performance and scoring routine, but all for what? Every week divers are eliminated, but in neither of the first two shows is any sort of final prize announced. Because the contestants are celebrities, I would assume any eventual earnings would go to charity, but again, without releasing any information, I am left alone with my assumptions.
Let's get away from the murkiness of the actual competition. Splash features a surprisingly diverse group of stars, ranging from NFL star Ndamukong Suh to Baywatch babe Nicole Eggert to NBA legend Kareem Abdul-Jabbar. Not every contestant is nearly as famous as these three (sorry Katherine Webb), but the moderate star power is intriguing to say the least.
With no definite reward, a mixed bag group of contenders and a generally ridiculous overall concept, Splash seems destined to flop, literally and in the ratings.
Or does it?
As the show progresses, testimonies from contestants reference issues of bravery, self-image and even the American military. The emotional interviews with the "stars" oftentimes blunt the humiliation that comes from the actual diving, leaving viewers touched rather than laughing.
With everything going on in Splash, I was more than skeptical as to the validity of the show. I fully expected to tune in, laugh at a few belly flops, then change the channel. However, as more competitors walked the plank, I found myself slowly being drawn in.
Maybe it's just my affection for reality shows, but Splash might actually be onto something. By bring on the greatest diver of all time, Greg Louganis, as mentor in addition to two Olympic divers, David Boudia and Steve Foley, as judges, the Splash producers are making an honest effort to bring credibility and respect to diving.
Personally, I see Splash as a Dancing With the Stars–Wipeout hybrid, the type of show that could quickly become America's newest guilty pleasure. Only time will tell, however, whether or not Splash is here to stay or if it is one big flop.