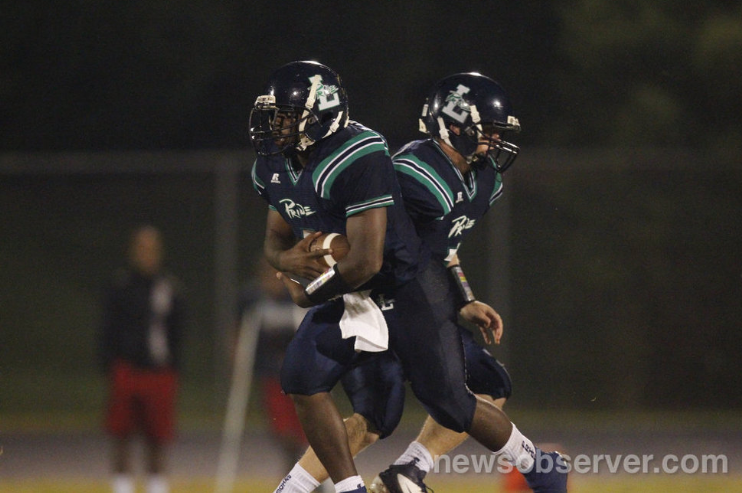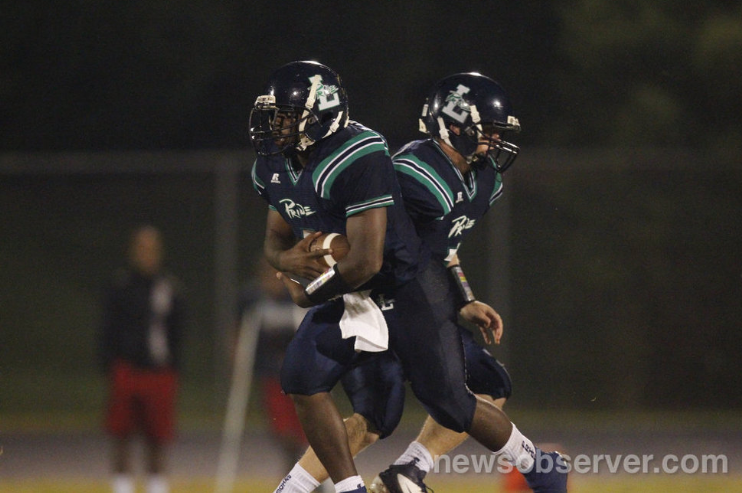 For the undefeated Leesville football team, 2012's Homecoming game didn't begin the way they had planned.
Against a struggling two-win Millbrook team, the Pride sputtered uncharacteristically en route to a mere 21-10 halftime lead—the team's smallest since Aug. 17. Evan Parker, senior quarterback, sat out the first quarter; Braxton Berrios, junior running back, struggled to unleash his explosive speed, and the defense had difficulty stopping the Wildcats.
"We came out in the first half; we were just soft," said Malcolm Hitchcock, junior receiver. At halftime, "Coach [Smothers] told us we had to get some heart."
Smothers echoed the same thoughts.
"We got off to a little bit of a slow start…a little bit sluggish in the first half. Millbrook came out and…played really well," he said. "We had some penalties that killed some drives; we snapped the ball over the quarterback's head down at the five yard line; the opening possession should have been a touchdown. We knew that we could play better than we were playing."
Fortunately, a second half explosion got the Pride back on track. Leesville's offense, led by a dominant four-man rushing attack, scored 26 unanswered points to begin the half and cruised to a 54-17 victory.
Berrios helped get the team rolling with two third-quarter touchdowns. Kamir Bowen, senior running back, recorded his first multiple-touchdown performance of the season with a pair of fourth-quarter scores.
Berrios, Bowen and Parker rushed for 138, 77 and 99 yards, respectively, while Maurice Lauchner, senior running back, ran for 120 yards. The foursome combined for all eight of Leesville's touchdowns and out-gained Millbrook 472 to 76 in total rushing yards.
"The guys…responded to those challenges I laid out to them in the locker room and came out with a great job in the second half," said Smothers.