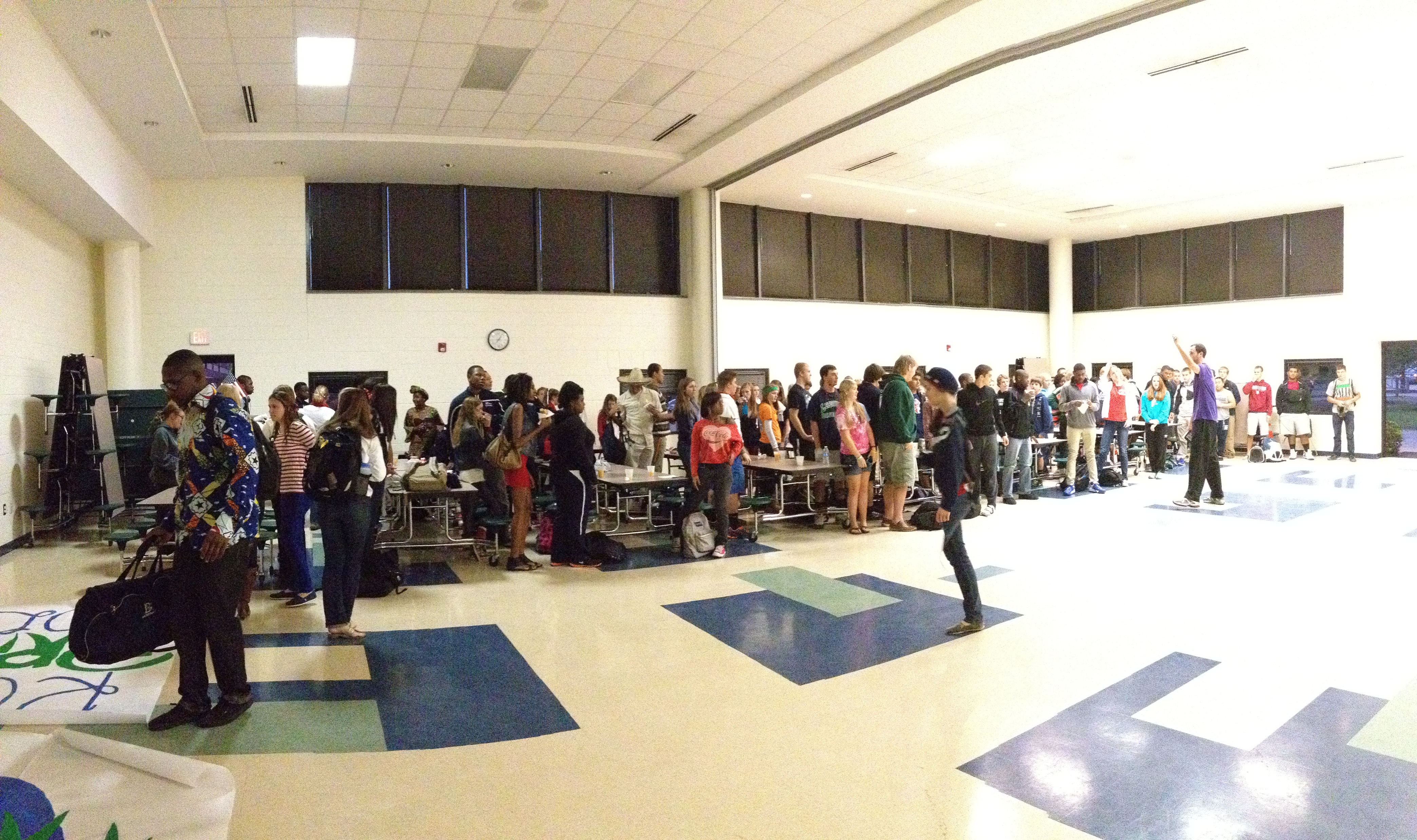 Leesville Road High School's FCA (Fellowship of Christian Athletes) has started a new tradition this 2012-2013 school year: morning meetings. Before class on Wednesdays, FCA leaders and members gather in the Multipurpose Room from 7:00 a.m. until the first bell.
Rob Shields of Triangle FCA contacted Leesville's FCA leaders and advisor, Mrs. Duncan, at the beginning of summer break about expanding the club in order to make it more accessible to students with unreliable transportation, as the evening meetings are off campus. In addition, morning meetings would allow for athletes and other students who have practice or work in the evenings to attend.
Other Leesville faculty and staff have showed interest in becoming involved with the before-school meetings
By changing the meeting times for FCA, the usual Monday night turn out of 30 has now tripled to an average of 90 students per morning meetings. The club hopes to outgrow the Multipurpose Room and eventually migrate to the gym to hold even more students.
Free doughnuts and orange juice are available to anyone attending the meeting. Various guest speakers are invited to the meetings to share a quick testimony to the students.
While these meetings are only 20 minutes long, they are a great place for students to hang out in the mornings and spend time with their fellow Loonies.