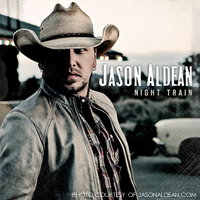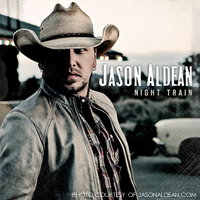 I had been counting down the days. My favorite country singer was finally releasing a new album. his last album captured my heart, so I could not wait for some new songs. October 16 rolled around, and I was sure to download each new track on Jason Aldean's Night Train.
This massive album showcases 15 songs, some of which are easily forgotten due to the large number of tracks. Trying to top his incredible 2010 record, "My Kinda Party," may have posed more of a challenge than Aldean thought.
He previewed the album with the release of "Take a Little Ride" on July 16, and it was an instant hit on his tour. I remember screaming each lyric as loud as I could at his show, while no one around me knew the words. The song features hard guitar that could get anyone's toes tapping.
My favorite song on Night Train thus far, is "1994," because it reminds me of "Take a Little Ride." It's upbeat, and it features Aldean's signature "country rap" that he trademarked in his song "Dirt Road Anthem." The song is a tribute to Joe Diffie, a country singer who peaked in the '90's and  influenced Aldean during his formative years. I was completely unaware of Diffie until I heard the song and despite my ignorance toward the subject, the song captured my attention the first time I heard it.
Aldean captures the listener with vivid descriptions of his childhood experiences and where he grew up in "Feel That Again" and "This Nothin' Town." He reminisces of the good ol' days in "Feel That Again," making this child of the suburbs jealous of his fun experiences in the country. The song reminds young people to live in the moment and enjoy the "wild and free" time of their lives.
The heart-stopping lyrics of Aldean's cover of Florida Georgia Line's "Black Tears" succeed in bringing down the overall light-hearted feeling this album creates. The song depicts the guilt a stripper is overcome with in lyrics like, "she clocks in at midnight, even though it never feels right." Depressing songs like these, although incredibly well-written, are the reason why many people outside of the country music realm despise the genre.
Featured in the song "The Only Way I Know" is Aldean's dreamy tour mate from this summer, Luke Bryan. Country music's sweetheart collaborates with Aldean to produce a rocking song about growing up in the country. As if this dynamic duo is not enough, North Carolina's own Eric Church pops in to finish up the hit with Aldean and Bryan.
The album includes multiple mid-tempo love songs that include, "Walking Away," "Drink One for Me" and "Talk," none of which stand out amongst the multitude of songs on the record. "Staring at the Sun," is one of these songs as well, but captures a bit more attention than the others. The lyrics are simply heartfelt and would have any girl swooning for him.
Perhaps my expectations were too high, or "My Kinda Party" set the bar out of reach for Aldean. The number of songs that fade into the background greatly outweigh the songs that stand out.
Nevertheless, Aldean produced a decent album that will not be forgotten by country music lovers like myself.