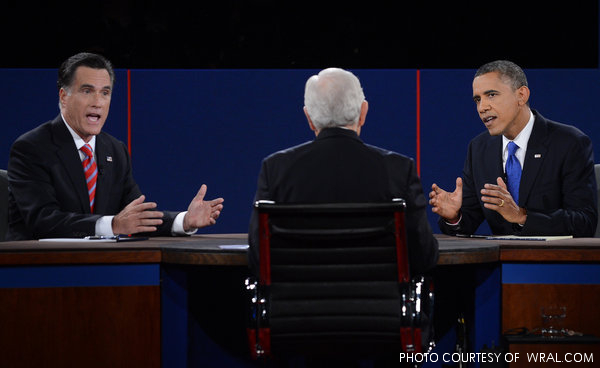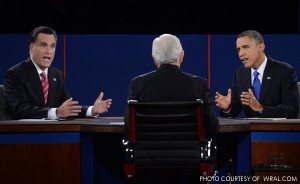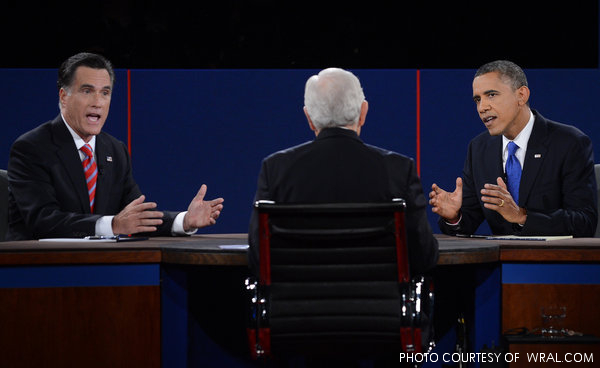 As Election Day approaches, the air sizzles with tension between the President and Romney,  each seeking to put in the last word before the final day. On Monday the President and Governor Mitt Romney met for the final Presidential Debate to discuss foreign policy to highlight this final race to the finish.
Many debate gurus agree that Obama "dominated the middle of the debate" and emerged as the winner, according to CNN.com. However, Romney deftly handled the President's rapid-fire accusations of him with poise and certainty. John King, CNN Chief National Correspondent, and David Gergen, CNN Senior Political Analyst, both agreed that "Romney avoided sounding like an overzealous advocate of military action –which is how Obama and Democrats seek to portray him."
Gergen and King also advocated that Romney showed leadership, displaying the characteristics and beliefs of a commander-in-chief who would make safe, effective changes in the White House. However, Obama undoubtedly won on several points, a fact that even Alex Castellanos, Republican strategist and CNN contributor, conceded.
A CNN/ORC international poll showed that, of those who watched the debate, 48% of viewers favored Obama in contrast to the 40% who favored Romney (22% of whom reserved their opinions on this poll), though other polls gave Obama a greater lead.
It is likely that the fact that Obama took such an assertive stand over Romney and continually verbally assaulted him had a great impact upon the American audience. This might have given the impression that Romney was too meek to defend himself, though I personally believe that it was out of an attempt to appear classy that Romney did not fervently rebut Obama's accusations.
Another CNN poll showed that the majority of women voters preferred Obama over Romney as a strong leader by 59%, while men chose Romney by up to 53%.
One of Romney's major points that he continually returned to was the fact that a strong foreign policy hinged on a strong economy, with jobless rates low and military funding high. "But in order to be able to fulfill our role in the world," Romney said. "America must be strong. America must lead. And for that to happen, we have to strengthen our economy here at home."
Though Obama was critical and assertive over his opponent, some analysts questioned whether or not his success would impact the race as a whole. Romney came out of the debate, not completely defeated, but displaying an easy confidence that won over many of the viewers. Obama did well; that is not to be denied. However, a lot can happen in two weeks. Who can tell whether Romney will be the one to finally rise to the top?