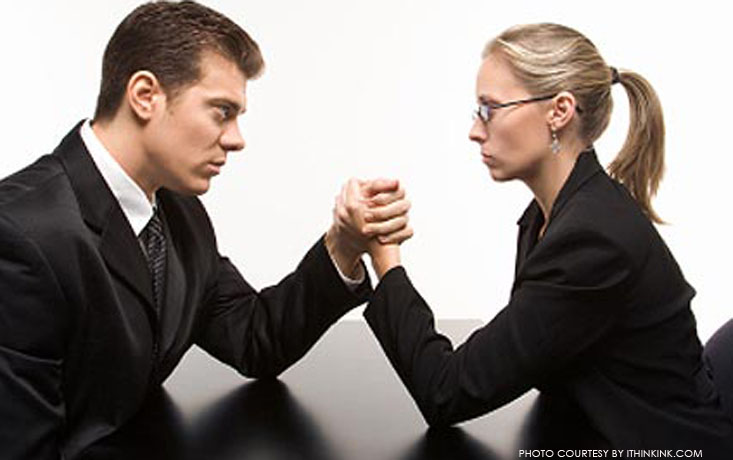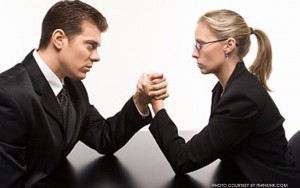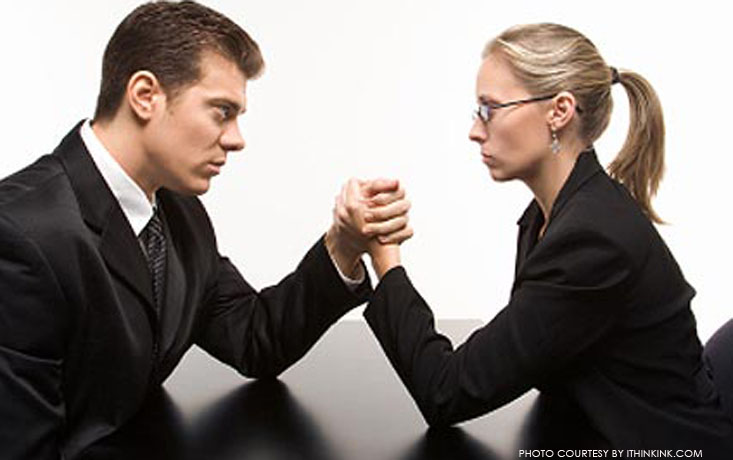 One day in my AP Government class, my teacher asked all of the girls to go to the back of the room, so she could separate us into groups. As the ladies congregated towards the rear, a smarmy boy remarked, "Wow, I didn't know there was a kitchen back there!"
A walk through a day in high school leaves one riddled with jokes about women belonging solely in the kitchen or the bedroom. However, this social stigma is less than deserved, especially in recent times.
According to an article in the New York Times, more women are going to college than men and these women are more likely to graduate with honors degrees than men.With such honors degrees comes high paying jobs. Women have fought the gender gap in wages for years now, and just recently made ground. This long sought after feat has received much praise, and was even acknowledged by President Obama in his State of the Union.
The statistics proving that women make 80% of what men make has failed to change for decades. That is, until recent generations. According to an article in TIME magazine, "the median full-time salaries of young women are 8% higher than those of the guys in their peer group." The analysis studied the salaries of young men and women in 147 major US cities, and found that even in our own Raleigh Durham, the average of salary of women stands 14% above our male counterparts.
Those statistics mostly pertain to a younger set of women who recently earned degrees, showing that  men should prepare to move aside for a woman breadwinner. Our society no longer functions through manufacturing and mechanical skill, but rather knowledge, allowing women room to step up.
I'm no stranger to this growing concept: Since we moved to Raleigh, my mom has worked as an executive in the power industry. My dad comfortably settled into a position as stay at home dad– where he cooks dinner for the family, grocery shops weekly, chauffeurs my younger brother and cleans our disastrous house.
The structure of my family never seemed strange to me until I entered high school. All of my friends seemed surprised by the fact that my dad was my caretaker. They asked, "What does your dad even do during the day?" They found it hard to grasp that my dad did the exact same things as their stay at home mom.
The thought of the mom bringing in the main income while the dad cooks and cleans may seem entirely alien to many Leesville students; however, such a trend is much more likely in our era than eras past. According to statistics from the Department for Professional Employees, the number of working women in 1950 was a mere 18.4 million. The same source predicts the women labor force will number 78 million by 2018. These statistics prove that men should prepare to move aside.
Señor Ross, one of Leesville's prominent male teachers, willingly admits that his wife makes "a lot" more money than he. As an example of the changing stereotypes, Ross explained, "My wife has a really demanding and important job, and her pay shows the hard work that she puts in."
However, Ross has an explanation for the structure of his family: "Teachers don't get paid enough for the hard work that they put in, whereas my wife's job is commensurate with her pay so that could be the reason for it [his wife making more money.]"
In regards to his opinion on the changing social stereotypes, Ross said, "Many of the friends in my social circle still succumb to social norms [male breadwinner, female homemaker,] but I definitely think there's some truth to the fact that norms are changing for a younger set."
So watch out boys, women don't just belong in the kitchen any longer.
Katy has been on staff since her sophomore year, starting as a staff writer. With hard work and diligence, she earned a junior editor position and ultimately became Editor-in-Chief her senior year. She will pursue a degree in journalism in college.