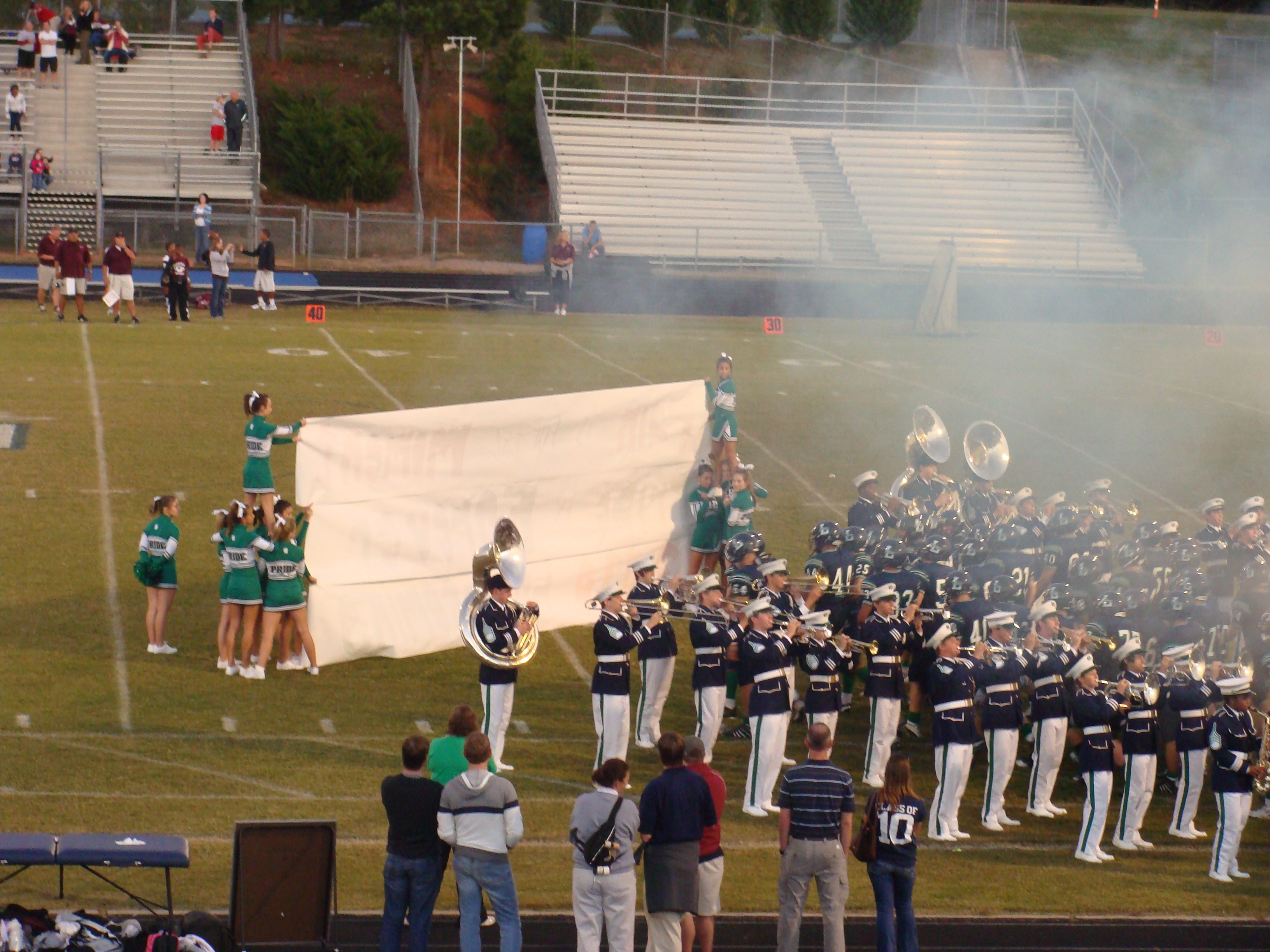 On October 8, the Pride Varsity football team defeated the Wakefield Wolverines with a final score of 49 to 28 for a Homecoming victory.  
Wakefield was first on the board with 10:23 remaining, scoring a touchdown off of a pass. Tensions ran high throughout the sea of green as Wolverines celebrated. The kick after was good, setting the score 7 to 0, Wolverines.
DJ Hunt brought in the Pride's first touchdown with 9:15 left in the first quarter, tying up the score.
The two teams traded touchdowns with each other until the half. Both the Pride and Wolverines scored two more touchdowns before the first half ended.
Halfway through the third quarter, with 5:34 left, Austin Berrios scored for the Pride after receiving a pass from Josh Stanley, quarterback.
Watching Stanley get tackled mid-play, Nick Mancini, sophomore, said, "If Josh gets hurt, we're done for… We need him."
Hunt scored his fourth touchdown with 11:14 remaining in the game, bringing the score up 35 to 21, Pride.
Hunt did it again less than four minutes later after sprinting 47 yards for another touchdown.
 
The Pride scored two more touchdowns followed by an eruption of cheers from the Loonies section. Their homecoming victory of 49 to 28, places the Pride 8 and 1, and first in the Cap8.
"It really was a perfect game on a perfect Friday night," the announcer said, triumphantly.