Ashley Lamme's volleyball journey began in seventh grade at Pine Hollow Middle School, when she first discovered her passion for the sport. Transitioning from Pine Hollow, she continued playing volleyball as an underclassman at Leesville. 
Lamme's volleyball journey extended beyond school teams. This year, she is in her fifth year of club volleyball. In her first three years, she played for North Carolina Volleyball Academy (NCVBa), a competitive organization. NCVBA provided valuable training and exposure to high-level competition. 
Last year, Lamme made the transition to join Carolina Advantage, a more competitive volleyball organization. She is about to begin her second season with this team. 
"My best friends are on this team, and I absolutely love it. I love the coaches, practices, and support I am given consistently. I am happy I found a second family," said Lamme. 
Lamme has great leadership on the volleyball court, inspiring her teammates with dedication, teamwork, and a positive attitude. She has served as team captain for all four years, and she's determined to continue leading her team to success in her final year of club volleyball. 
Lamme began her recruiting process at the beginning of her junior year, when she switched positions from middle blocker to setter. The process was challenging, marked by the devastating rejections of schools she greatly wanted to attend. "My recruiting process taught me a lot about myself, and I'm grateful for schools that didn't think I was for them because I now found my home," said Lamme.
The YCP volleyball coach was intrigued by Lamme's recruiting profile. The coach then reached out to her after seeing that she was from Raleigh and that he would be visiting for a business trip.
From the initial interaction with the YCP coach, Lamme knew York was the perfect fit for her. "I knew that I would be completely okay with learning from him for the next 4 years," said Lamme. 
Lamme officially committed to YCP on September 26, 2023. She was projected to receive a 6-rotation setter, which offers great playing opportunities. 
York is an ideal fit for Lamme, as it offers academic excellence, her desired major of public relations, and a thriving volleyball program. She appreciated the size of the school and how it was relatively smaller. 
Lamme was able to visit YCP, and she admired the campus and society of the school. She states that the girls have similar personalities and interests; they are easy to get along with.  After seeing the gym, dorms, and facilities, she knew it would be her rightful home.
Lamme approaches her upcoming move to YCP, about six hours away from home, but this does not cause her any worry. Her confidence in moving far stems from knowing that she has family residing up north, meaning she has a sense of familiarity. The distance is just enough to allow her to miss home occasionally but embrace the exciting new experience that YCP offers. 
Lamme is eager to step onto the volleyball court at York College of Pennsylvania, where she'll bring her passion for the sport to the next level.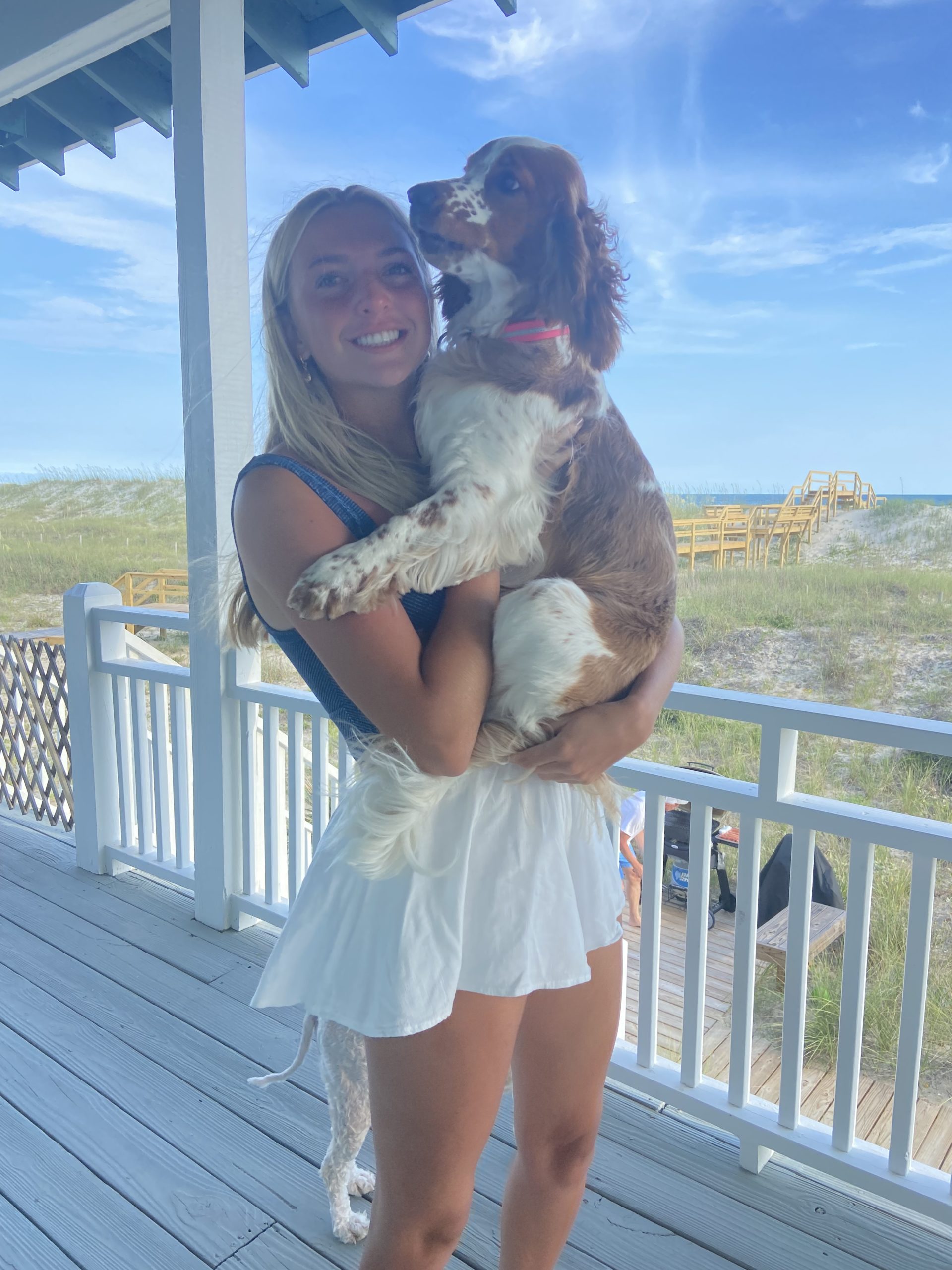 Im Kayla Wozniak, a staff writer for the newspaper. I love playing sports and having fun!