Most high school students are on social media. Over 90% of teenagers use social media, making up the majority of platforms.
Students use social media to create or share user-generated content. Depending on the platform the content could be shared via videos, clips, posts, stories, threads, and more.
Five popular social media platforms amongst high school students include Snapchat, Instagram, YouTube, TikTok, and X (formerly known as Twitter).
Snapchat
Snapchat is a social media platform where users can send and receive photos or videos. However, any content sent disappears after they are viewed. The app also allows users to post stories and have private stories.
Instagram
Instagram allows users to create and share posts with their followers. Users can upload photos or short videos to their posts or stories. The app has a messaging feature to allow users to share content with one or more people.
YouTube
YouTube is a video-sharing app that allows users to create and watch user-generated content. The app is one of the only mainstream platforms that has short to long-form video content. Users can subscribe to creators to stay updated with their content. YouTube is known for being a profitable job for successful creators.
TikTok
TikTok is a social media platform where users upload short videos. Users scroll through the videos and can like, comment, share, or favorite them. The app allows users to create short videos of dancing, comedy, news, reviews, and more.
X (Twitter)
X is a platform where users can view content posted from their following or "for you" tab. Each post allows users to like, comment, share, or repost. X is known for sharing news, comedy, art, opinions, politics, and more. Users often start discussions on posts for engagement.
Student rankings
Due to each platform being different from one another, students have contrasting opinions on which one they deem to be the best.
Ivy Felts, senior, created her ranking of the social media platforms listed above.
YouTube

Instagram

Snapchat

TikTok

X
She then explained her reasoning for each ranking via iMessage.
YouTube: "YouTube contains an unfathomable amount of content catering to every niche under the sun. Despite shifts, it's overall an individual creator-driven platform and the amount of free resources, education, and passion projects are invaluable."
Instagram: "Instagram is very much a do-it-all-all app. You can post whatever, talk to whatever, find content about whatever, and it's simply much more versatile than any others."
Snapchat: "Generally I find it boring and the conversations people have on there seem to be much more dry and shallow than they would be over text."
TikTok: "While fun in both concept and execution, I've found it to be more addictive than just about any other platform. The short form of never-ending stream of content has harmed my attention span and many others have reported the same, leading me to delete it."
X: "Before the Elon Musk acquisition, I probably would have put it at number three, but the management is atrocious. Removing content moderation and leaving algorithms dependent on a subscription that only platforms people dumb enough to pay [for] Twitter blue does not exactly leave the average Twitter/X feed to be a place of intellectual discussion."
Sean Colbert-Lewis Jr, junior, created his ranking of the social media platforms listed above.
YouTube

Instagram

TikTok

X

Snapchat
YouTube: "I genuinely love YouTube, because I am constantly entertained by it."
Instagram: "I like that it is primarily posting pictures."
Tiktok: "TikTok allows for music and pop culture to spread."
X: "Not for me at all, but it is a useful source of a lot of information and many politicians tweet." 
Snapchat: "I feel like using snap when you get older is weird because the app hasn't changed at all in the past few years and it's low key just taking pictures and sending them. It's cool but not much else to it other than talking, but I barely do that."
Each social media platform has similarities and differences in the features they possess. However, students will always have favorites.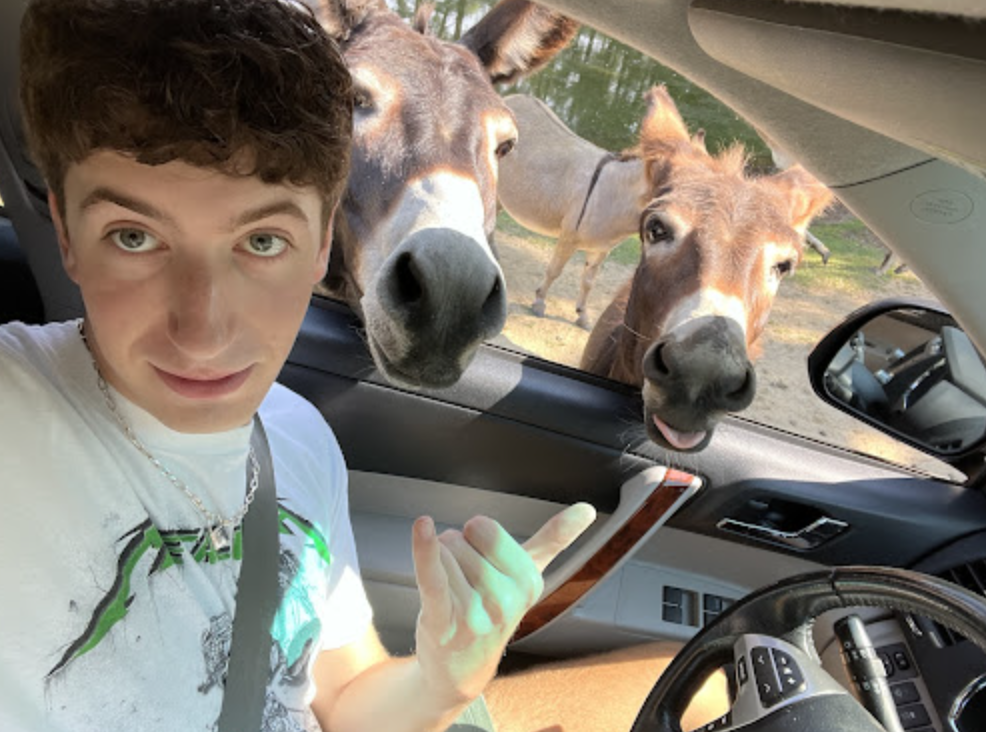 My name is Andrew and I will produce the most entertaining content for my fans. I will write about anything and everything. (Trust me I've tested it.)