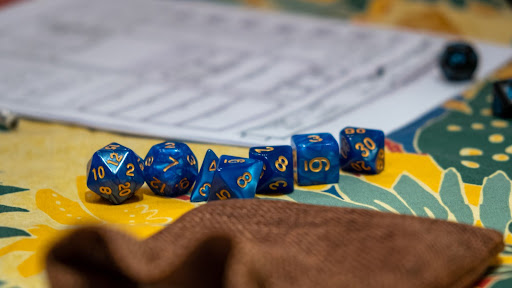 The Dungeons & Dragons Club, a club started at Leesville last year dedicated to roleplaying games, hopes to return again for this school year. However, a dwindling number of attendees may make that difficult.
Kyle Orr, junior, The founder of the Dungeons & Dragons club, encourages students to try the club. Orr said, "Dungeons and Dragons can appeal to a very wide audience…I think that in order for most people to figure out whether or not they're interested, they would simply have to try it out for themselves."
In recent years, the popularity of shows like Stranger Things and Critical Role has brought attention to table-top roleplaying games and has left many unfamiliar interested in playing.
Orr believes that Dungeons and Dragons is an open and easy game for any student. "…for the most part, D&D revolves around sitting at a table with some friends, rolling dice and having a good time," said Orr. The club is "also a way for interested students to learn how to play D&D, and for experienced students to find other people to play D&D with."
As of this year, most of the club officers and its teacher are no longer available, so both students and teachers interested in the club are encouraged to contact Kyle Orr through his student email at kdorr@students.wcpss.net.