Whether you are looking for fast food, sushi, or a sub, there are many places near Leesville that will be sure to take care of your hunger. One important thing to remember is that you only have around 30 minutes for lunch to get there and back, so ordering ahead if available is very important.
Fast Food
Many students' favorite is Chick-fil-A. However, Chick-fil-A is an extremely busy fast food establishment, so ordering from the one in Brier Creek is often faster than ordering from the one on Glenwood Avenue. 
Another great fast food option is Bojangles. Bojangles has all of the southern style cooking you want, however , get there early because the lines tend to get pretty long at lunch hour. 
"I've gone off to bojangles this week. It's a good spot for lunch, and I can usually get there pretty fast," said Chase Harrison, senior. 
McDonalds is another fast food option. Being only 1.7 miles away from school, this is a great option for people looking to get lunch fast because of the short distance from the school and mobile orders. 
If you have more time to go get food, then there are tons of options. 
Sushi and Pizza
If you like sushi then you have options! On Wednesdays, Publix has $5 sushi and on Friday Harris Teeter has $5 sushi. Publix and Harris Teeter also has many other food options like sandwiches, Chinese food bar, and pizza.
"I like going to Harris Teeter because the food is good and they can feed a lot of people so there isn't a worry about traffic," said Hannah Morris, junior.  
Many students also love Tony's pizza, in Lowes Foods shopping center off of Marvino Lane. Tony's has pizza, pasta, and subs (all at a reasonable price). 
Tex-Mex Food
If you are looking for something like Tex-Mex food, Chipotle and Moes are great options. Many students love the chips and salsa from both places; however if chips and salsa is not your thing, then they also have many different quesadillas, bowls, and burritos. 
Moes is a little further drive than Chipotle so if you want Tex-Mex food and you are in a time crunch, chipotle is your best option.
Smoothies and Sandwiches
Just next door from Moe's in Brennan Station is Dunkin' and Tropical Smoothie Cafe  — both places are excellent. Tropical can get a little crowded around lunchtime, but if you order through the app or website then you should be able to get your food and get back to school in time.
"I went to Tropical Smoothie and got a smoothie and a quesadilla yesterday. I ordered through the website so I could get back to the school in time," said Maggie Adams, junior. 
Dunkin' is a great option for coffee and sandwiches around lunchtime. Many people also like going to Dunkin' for lunch, so you also want to use the app to order ahead of time. 
If you are looking for a different sandwich spot, Brugger's Bagels is a great place to go. Oftentimes it is not super busy, but they have great sandwiches and bagels. 
Finally, if you are in the mood for a great sub, Jersey Mikes has you covered. With over 25 different subs, Jersey Mikes covers a whole variety of different peoples' palettes ranging from veggies all the way to a full on carnivore sandwich! 
Again, if you are looking for places to go and are new to going off make sure that you order through the restaurants app or website to ensure punctuality to class. 
Leesville juniors and seniors have a wide variety of places to go off campus for lunch, ranging from smoothies to sushi. Make sure to try these different spots out for some great lunch experiences.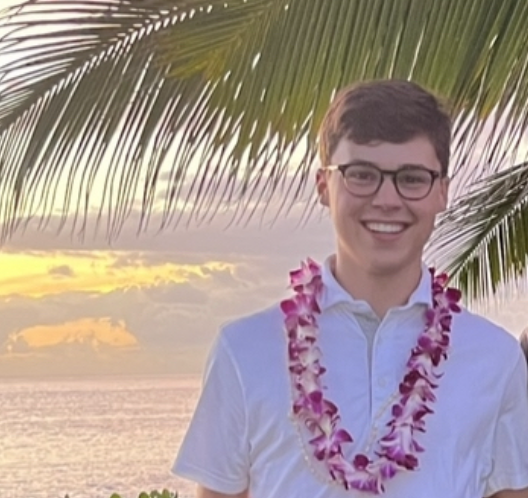 I am a cross country captain. I have a mini goldendoodle named Captain. I like traveling