On Saturday, September 16, the Leesville Road High School cross country team boys raced the Adidas Cross Country challenge. The Adidas Cross Country challenge is a regional 5k, where teams from all across the The boys team got eighth place out of 35 teams that raced on Saturday. 
Andre Michaels, senior, got the second fastest time in school history with a time of 15:35, hitting a new season best and personal record by 28 seconds.  
Michaels is now ranked seventh in the state for seniors. 
Following Michaels was Sawyer Lisk with an impressive new personal record.
Lisk, sophomore, ran a personal record of 18 seconds faster than his previous time and got third on the team with a time of 16:32. 
"I felt good about my race. However, I am not satisfied with my performance. I think I can keep bringing it down, but it's just another foot in the right direction and I am super excited to see how the rest of the season and the rest of my high school career pans out," said Lisk.  
Lisk is now ranked 15th in the state for sophomores. 
Jacob Dokulil had an amazing race with a season best of 16:21. Dokulil was very close to his personal record, only falling short by a few seconds. 
Following Dokulil was Sam Brown with an impressive new personal record and outkicking Ken Ishii at the end.
Brown and Ishii both ran great times and were neck and neck the entire race. Both Ishii and Brown ran personal records, Brown with a 17:50 and Ishii with 17:53. 
"I felt very good. It was a good race after having two very mid (mediocre) races so it's good to be back on the right track," said Brown, junior. 
Evan Pottschmidt, sophomore, ran a new personal record of 18:53 and outperformed his previous personal record by 54 seconds.
"I felt pretty good about my race on Saturday. I hit a new personal record. I feel like I need to work on hills but overall the team did great and I am super happy with how we did together," said Pottschmidt. 
William Mabe, sophomore, ran a new personal record of 20:10, beating his previous record by 11 seconds.Finally Cole Quigly, freshman, ran a time of 22:04. Quigly was the only freshman on the team to run the Adidas XC Challenge. 
Overall the boys team did a phenomenal job at getting a great team placement and finishing ahead of the initial predicted team placements. 
The boys cross country team showed up and destroyed the initial placements making next races look very promising for team placements.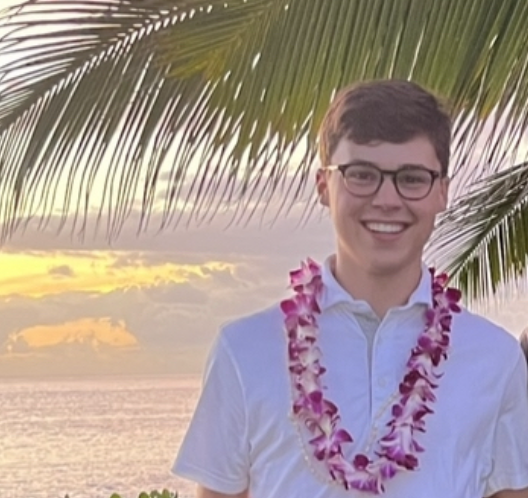 I am a cross country captain. I have a mini goldendoodle named Captain. I like traveling