The Leesville Road Men's soccer team won their second Wake County Cup championship in three years by securing a 4-3 overtime victory against Holly Springs High School.
Although the Holly Springs' Golden Hawks had a stronger start to the game, Leesville's performance did not hold back. 
In just the fourth minute, Kaden Bruscia (Holly Springs) gave his team a 1-0 lead by tucking the ball home after Sean O'Laughlin's (Holly Springs) through play sent him in alone on the Leesville keeper, Adam Saib.
However, this didn't stop Saib from seeking dominance as he had a big save on a 1v1 in the first half. 
"That save was super important to myself and the team not only because it kept us in the game, but because it gave us momentum and energy for us to feed off of," said Saib. 
Soon after, Leesville had a chance to get back into the game when Noah Fitzsimons scored a header to tie the game in the twenty-second minute.
Subsequently, the game was even at halftime, and the Pride added another goal, as Paxton Cruikshank skillfully converted a ball from mid-air, putting Leesville Road ahead 2-1 in the 39 minute of the game.
Even then, Holly Springs wasted no time in regaining control of the game, with Gavin Drohan leveling the game in the fourth-ninth minute.
Minutes later, Cooper Epps took control of the ball and scored ninety six seconds before the second half ended. 
"Once I put that ball in, the energy was high, the crowd was going, the team's spirit was high, and I left it up to us to make something happen," said Epps.
This sent the game into an overtime period of two, ten minute long halfs, with the idea that a team would score and take the cup home.
This ultimately led to a victory for the Pride as a throw-in by Jackson Peters set up an opportunity for Connor Hutchinson, who gave the Pride a 4-3 win of the cup.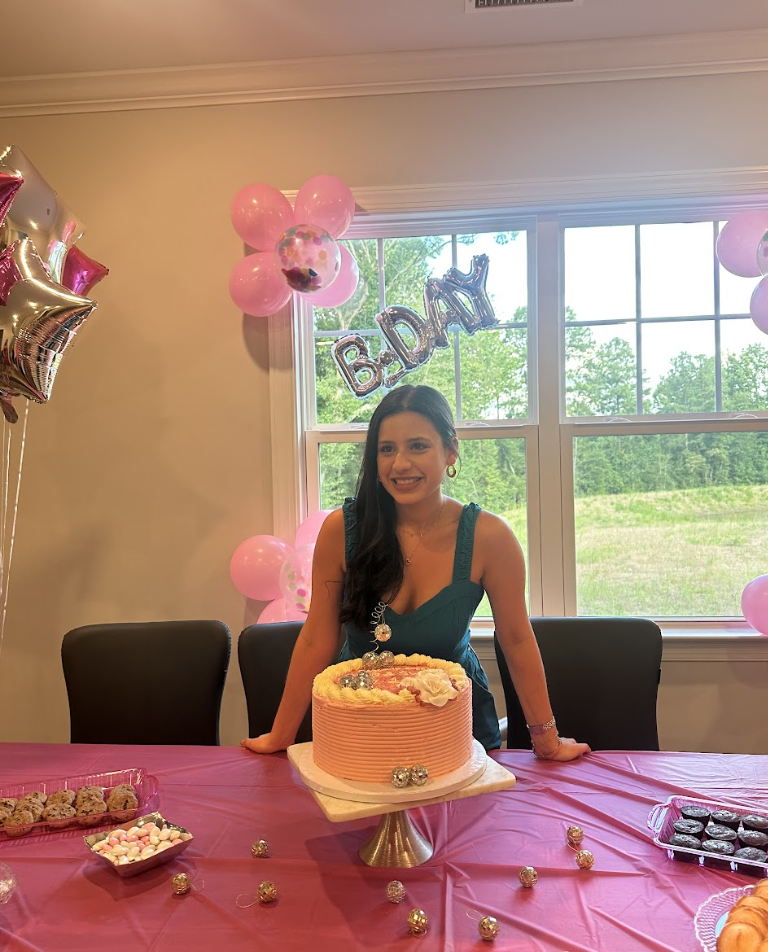 Hi! My name is Elena Faddoul, and I am a junior editor at The Mycenaean. In my free time, I like to read and spend time with family and friends.