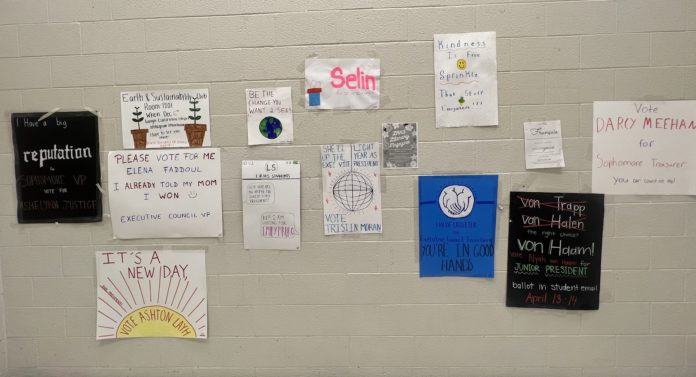 Each year, students run to represent the executive and class council. Students make posters and promote themselves on social media, encouraging other students to vote for them. (Photo Courtesy of Kayla Wozniak).
In the spring, students from each grade get elected to represent their class. There are 5 possible positions for students to run for, including president, vice president, secretary, treasury, and sergeant of arms.
Student roles vary depending on what position they wish. Student leaders all have a part in what they do for their class.
The President calls meetings, organizes agendas, and meets with faculty when needed. The role of the Vice President is to assist the President and take their role when they are absent.
Secretaries manage time and take attendance at all meetings. Treasurers coordinate fundraisers, ticket sales, and keep financial records. Finally, the Sergeant of Arms maintains order in meetings.
In order to become one of these leaders, you must maintain at least a 2.0 GPA, have no suspension records, serve on student or executive council and be an active member, and have enough service hours.
Many students want the role of one of these positions because it will add to things to put on their college applications and it makes them look more involved. Receiving the roles can become competitive, especially when running for president and vice president, as those positions are extremely important and show a great amount of leadership.
Students who are running, create posters, social media ads, stickers, and more to promote themselves and encourage others to vote for them.
Elections are a week long and begin on Monday, April 10 and end on Friday, April 14. If students get into a run-off where they obtain the same amount of votes, they continue campaigning on Monday and Tuesday of next week.
Final results of the elections will be shared on Twitter and Instagram on Tuesday, April 18th.
Gabi Batista, a junior, is running for senior class president. "I've always been interested in the student council and participating in it and I think that I could do a really good job leading it next year," said Batisita.
Ashton Layh, a junior, is running for executive council president. "I've been in student council since freshman year, this year I was secretary and I wanted to take on a bigger leadership role to give back to Leesville," said Layh.
Emily Mauro, sophomore, is running for junior class president. "I think it's important to run in order to be involved in school and make a difference, running for a position is nerve-racking cause you dont know what the outcome will be but if you believe in yourself and be confident hopefully you'll win," said Mauro.
Batista, Layh, and Mauro have promoted their running by hanging up posters around Leesville and posting stories on social media apps such as Instagram.
Every year, students get excited for elections in hopes that those running for the positions will win.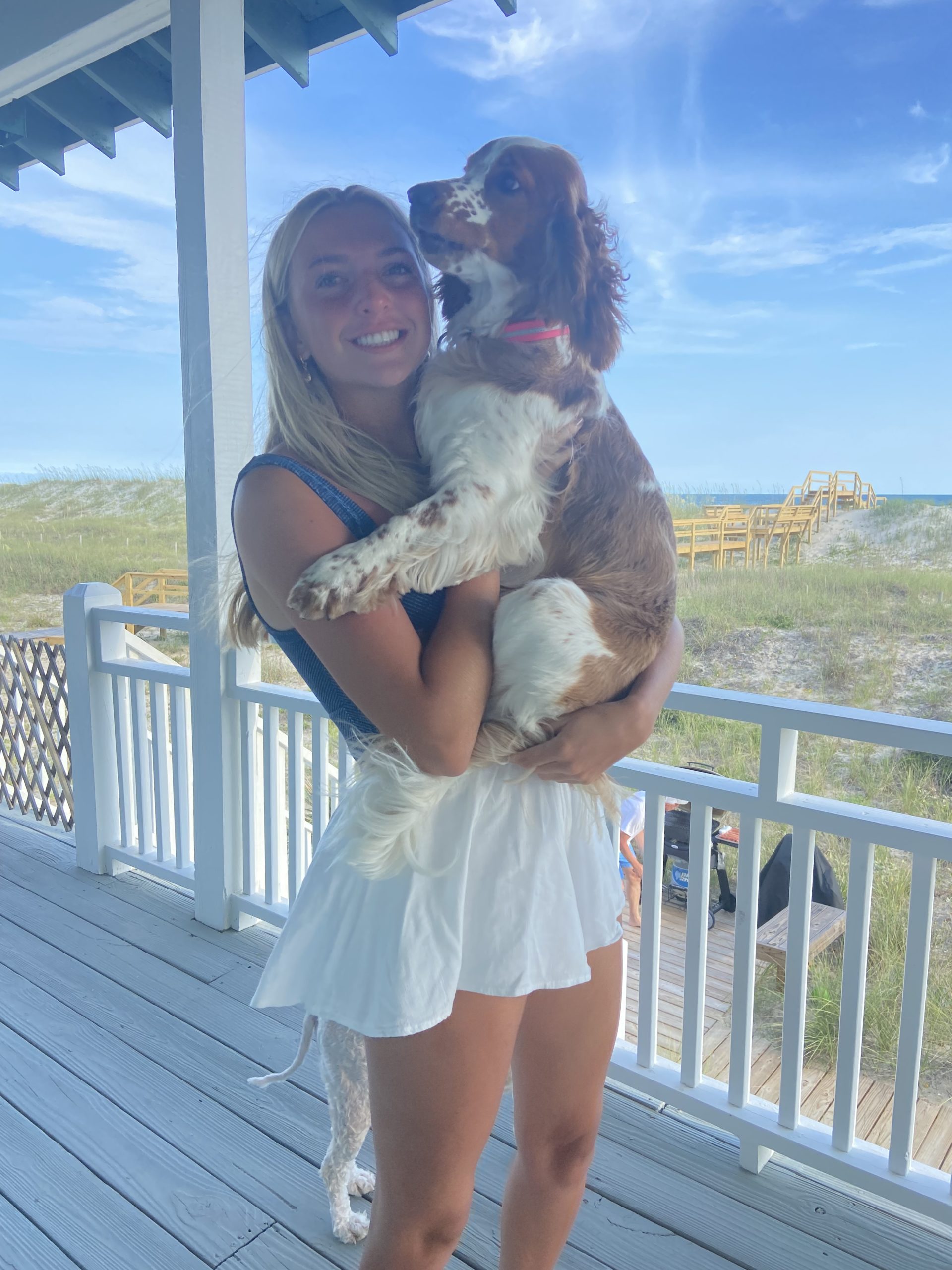 Im Kayla Wozniak, a staff writer for the newspaper. I love playing sports and having fun!