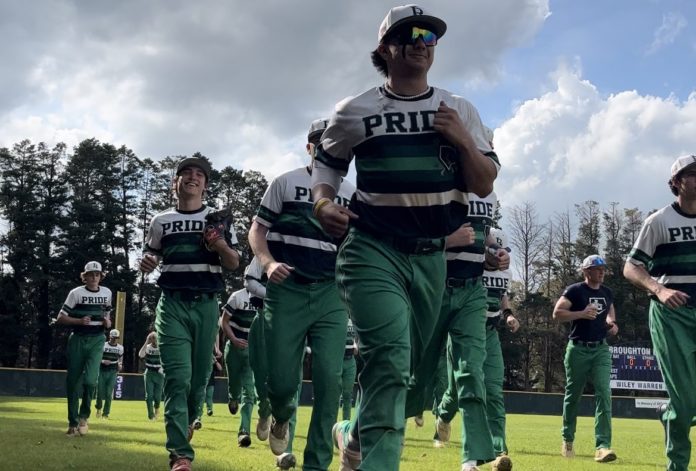 In their first conference game, Leesville suffered a tough loss at the hands of the Capitals by a score of 3-1. This was the first of two matchups the Pride will have against Broughton this season.
A couple strong pitching performances from Brooks Booth and Ryan Manning weren't enough to get a win for the Pride. Another long day at the plate cost Leesville yet again.
After scoring 12 runs in their previous game, Leesville was only able to put up 1 run against Broughton. CJ Carson hit a home run in the 3rd inning to represent the Prides lone run on the board.
One bright spot for the Pride was a great outing from Ryan Manning. He pitched 4 scoreless innings and racked up 4 strikeouts in the process. The only rough spot for Manning was his opponent batting average which was .294.
For the majority of the young season, pitching has certainly not been the problem for the Pride. Failing to provide run support for their pitching is to blame for many of Leesville's losses this season.
The Pride has struggled to limit errors throughout the course of the season. Many of these errors come with 2 outs and it results in the opponent getting more opportunity to put runs on the board.
If Leesville is going to be competitive down the stretch, they're going to need to provide support for their pitching on both offense and defense.
I play wide receiver here at Leesville. I love writing and talking about sports!