Melanie Martinez released her first album in 2015 Cry Baby reached 6th on Billboard during its first week and sold 41,000 units. 
The album consists of songs that have sexual, descriptive, and dramatic content. Her songs revolve around the character Cry Baby, who derives from Melanie's own personal childhood.
Crybaby, the album, describes her childhood through songs about her family life as well as the abuse she endured.
She developed the character even more in her album from 2019, K-12.  The album goes through Crybabys school life, she is bullied and has to witness the mean and kind acts of others. 
The album goes through the ideas of harassment, body image, and eating disorders. 
PORTALS
PORTALS came out on March 21, 2023. The album was an instant hit Number 2 on Billboard within the first 3 days. Right when it was released it was obvious that it was going to be extremely different from how her other albums were.
The album PORTALS has themes of violence, schizophrenia, death, and other darker subjects. The album covers the death and rebirth of Melanie Martinez's character, Crybaby. The songs can be hard to understand as most of them you have to decipher. 
The songs:
1."DEATH"
"Death" is a song about Death, specifically the death of Crybaby, Melanie Martinez's made up character. The song talks about a supernatural connection between Crybaby and the ones who have loved her. Melanie uses this song to show that she is still here but the old her died and it's time for a time era.
2."VOID"
"Void" goes over Melanie's insecurities as well as the voices that speak in her head. The song tells a story of how she has had enough and wants to fight back. It shows a battle between the light and the darkness inside of her.
"Void" starts by telling a story of how Melanie blames society for the things she thinks. She knows that it's society's point that she is in "a void." Although she knows it's not her fault, it doesn't save her from judging herself daily.
3."TUNNEL VISION"
"Tunnel Vision" is one of the only songs with some sexual content. It explores the idea of women being objectified by their bodies. The song talks about how when young women have a relationship, men only want one thing from them.
Part of the chorus says "I'm more than that" describing that women are more than just something to look at and use.
"I love that she goes over the darker aspects of life, not a lot of artists can write a song like "Tunnel Vision," and make it not only sound cool but send a message," said Sydney Breischaft, junior.
4."FAERIE SOIREE"
"Faerie Soiree" is a song about Crybaby's new love for her mystic world and being led into different toxic relationships. The song is one of the only songs on the album that is "a dancing" song. Due to her love for both the beauty and horror of her new world, her perspective on other ideas of life begins to change.
5."LIGHT SHOWER"
"Light Shower" is a continuation of Faerie Soiree. The song goes over the toxic relationship Crybaby discovered in the last song. It shows Crybaby's progression to let this person in, she lets down all her guard and begins to become dependent on them.
6."SPIDER WEB"
"Spider Web" dives into the experience of the toxic relationship that Crybaby experienced. Going over the topic of how hard it is to leave someone is toxic for you: "No one can leave once they merge."  Crybaby does not know how to get out of this relationship –she realizes that she has done all of the work in the relationship and is now tired of it.
7."LEECHES"
"Leeches" talks about how toxic relationships can suck all of the life out of you. Crybaby describes that the relationship is "slimy, superficial" and only benefits the other party.
"I admire Melanie for the songs she writes, it's nice to be able to listen to a song that I can relate to as well as jam to" said Mira Reynolds, a Junior.
8."BATTLE OF LARYNX" 
The "Battle Of Larynx" is a song about Standing up for yourself and not letting other people push you around. The song makes a point of showing how important it is to protect yourself and your voice. 
The "Battle of the Larynx" was written from 2 different perspectives: one who stays quiet and one who is always yelling and screaming.
9."CONTORTIONIST"
The "Contortionist" is about bending over and breaking yourself for someone who doesn't accept you for who you are. The song talks about being controlled and repeatedly beaten by someone.
10."MOON CYCLE"
Melanie Martinez wrote this song for women. The song describes a woman's experience with menstruation and how painful it can be but women still push through. It goes over how men should worship women because of how strong they are. 
Melanie describes that she not only wrote this for women but to also show men and others have no control over another's body
11."NYMPHOLOGY"
Nymphology is another song about women. Melanie Martinez describes how some men put women into boxes and tell them what to think and say. The song talks about how women aren't only mothers and caretakers, but can be anything they want to be. 
12."EVIL"
Within the Song "Evil" Melanie goes into the topic of how people can be immoral and sinful. The song goes into the topic of narcissism. In Evil the singer talks about how a narcissist called them evil just because they were able to see who and what the narcissist really was.
13."WOMB"
Womb begins the cycle of rebirth for the Crybaby. It's her perspective of entering a new lifetime, Crybaby describes the excitement of letting go of experiences and your old life to begin a new one. 
14."POWDER"
"Powder" brings back the idea of a toxic relationship. In this song, the toxic relationship is with yourself and an addiction. The songs show a sense of helplessness as the singer is not able to help themselves out of the addiction
15."PLUTO"
"Pluto" is a song about growth. The singer feels trapped in the life they have now and the only thing they wish for is to grow and live a life that is better than the one they have now. Throughout the song, the singer is praying to a god hoping someone will listen and help her out. 
16."MILK OF THE SIREN"
"Milk of the Siren" is the last song of the album. It tells women to rise up and fight for their rights and their life. The song shows that women should not feel guilty for saying what they believe in. It tells women not to fear the sailor that wants to drown them as they now have the ability to fight back.
PORTALS Is extremely different than her past albums This album goes through darker aspects and ideas. Not only did Melanie Martinez's music change but so did her style. 
Melanie began changing her style from "childcore" to a pink alien.
Although her songs and her style are different from before. It doesn't change how much her fanbase loves her. "She is one of my favorite artists, she talks about things others don't and does it in an inspirational way," said Rachel Hung, Junior.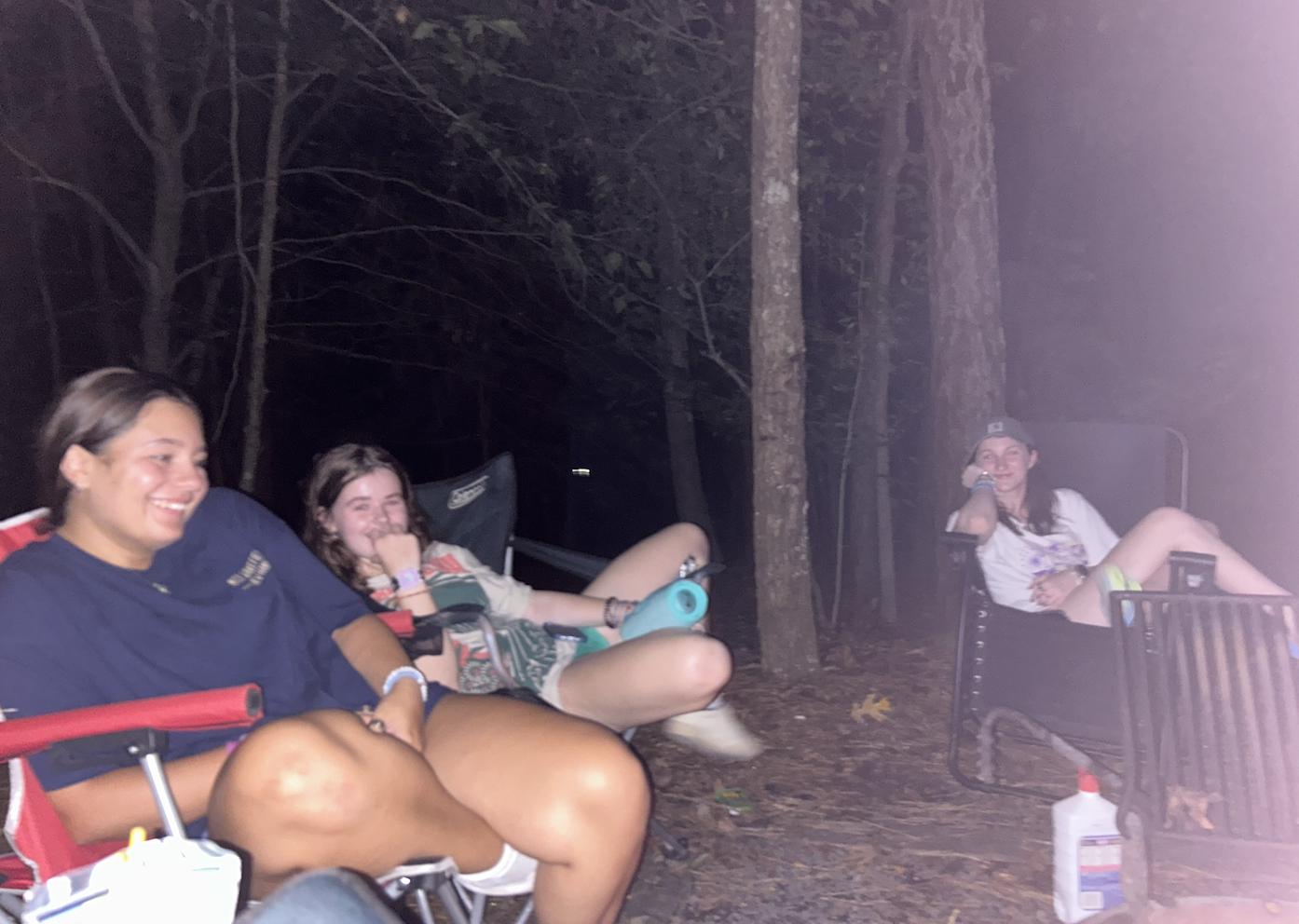 Hey! I'm Sami and a junior at leesville. I love dogs and writing.