This past summer, before college applications opened up for the class of 2023, numerous colleges announced that SAT/ACT scores were not required when applying to their college.
Class of 2023's ability to choose whether to submit their test scores is arguably the first significant change to the college admissions process since they first started requiring test scores in 1901. 
In recent months, highly respected college institutions, such as the Ivy Leagues, have announced that they will remain test optional for the class of 2024. 
Before taking the SAT/ACT, a student can agree to submit their test scores to any six college institutions for free. The test director at Leesville, Ms. Arwood, highly recommends this to students for financial purposes.
No matter if a student indicated that they were not submitting test scores to their college on their application, if a student sent their test scores to colleges for free before taking their exams, they cannot reverse their submission. A college institution will still have easy access to a student's test scores, and they are fully capable of considering those test scores into their decision. 
An anonymous LRHS student at Leesville saw effects after they submitted their test scores to six college institutions for free through My SAT. "The class of 2024 should not take the risks of submitting scores for free through MySAT, just wait till you know your score to decide whether to self-report them," said the anonymous student's parent.
In general, taking the SAT/ACT is still highly recommended by test administrators and high school counselors. They argue the potential that you could receive a good score worth submitting with your application. 
"I still suggest that students take the SAT and ACT with the off chance that they end up being happy with their test scores," said Sabra Feeney, a councilor at Leesville. A student can take the SAT/ACT as many times as they want. 
"The pandemic created a natural experiment. Colleges were forced to see how test-optional worked," said Robert Schaeffer, executive director of the National Center for Fair and Open Testing.
Although the class of 2023 and 2024 are test subjects for college admissions boards, their ability to choose whether they want to submit a test score is now proving to have a tremendous impact on their future. 
Based on a poll on @lrhsnews Instagram, roughly half of Leesville's class of 2023 students opted out of submitting their test scores. 45% of students submitted their SAT/ACT scores, and 55% did not. 
Inci Aydin, senior, was one of the 45% of seniors who submitted their SAT/ACT scores. Aydin turned in her SAT and ACT scores to all the colleges she applied to. She was comfortable that her scores were high enough that they would increase her chances of getting into the colleges she applied for.
"So far, I've gotten into every college I've applied for, including Chapel Hill," said Aydin.
Meanwhile, Grady Whitt, senior, only submitted his test scores to a handful of the colleges he applied to. Whitt applied to over twenty universities, and some schools required test scores. Whitt applied to Carolina and Clemson with his SAT scores and was rejected or deferred. 
Whitt explained how he saw a pattern regarding which school he got into and which he didn't. "When I submitted test scores to schools that were more competitive, I didn't get in, but when I didn't submit scores, I got either deferred or accepted," said Whitt. 
Auburn University has a relatively competitive out-of-state applicant pool, with admitted students having an average SAT score of 1350. As a result, Auburn was one of the schools Whitt applied to. "I didn't submit my test scores to Auburn, and I got deferred, so I think not submitting scores helped increase my chances of getting in," said Whitt.
Counselors, students, and teachers are racking their brains trying to figure out what specific colleges' algorithms were for their class of 2023 acceptances. 
"There are some schools, Carolina specifically, that me and the other counselors can't figure out," said Feeney.
Test-optional college admissions created a rather sticky process for most schools and students. The underlying change in the admission process directly resulted from the test-optional portion of college admissions. Students' ability to utilize their scores to their advantage, or vice versa, was beneficial to most students. Still, for others, the change in college admissions was a roadblock in their college admissions process.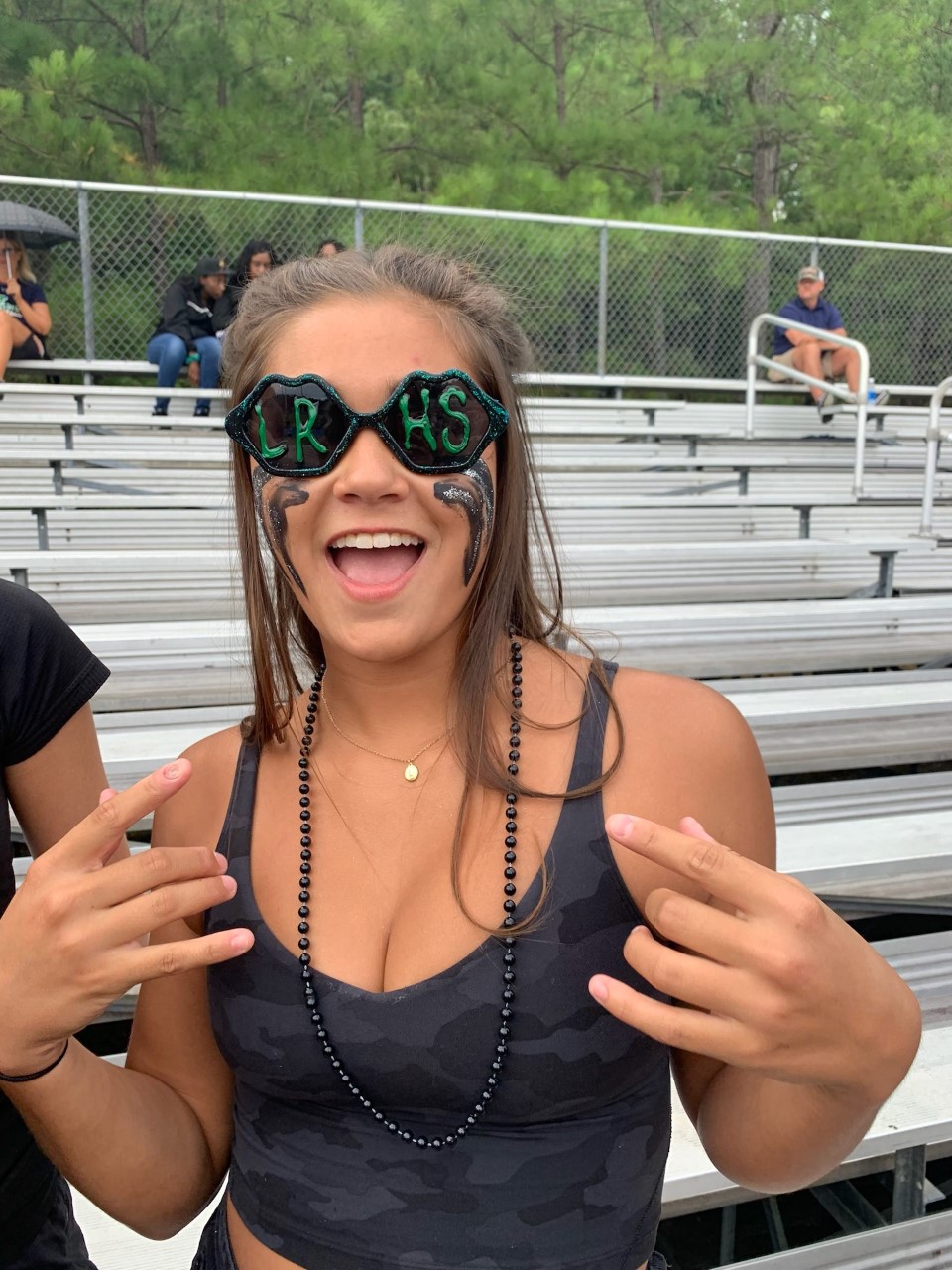 Hi! I'm Alexis Mast, but I answer to Lex as well. I'm a year round and high school swimmer whose been in Newspaper class since sophomore year. I write about anything, everything, and trending Leesville news.