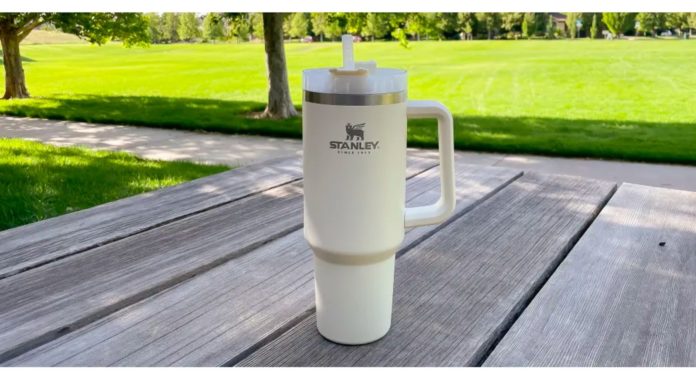 Stanley Cups– A fresh trend that is still going strong, occurred from middle to late January and up to the beginning of the new year. Some say these cups are revolutionary and here to say, others disagree.
Though marketed as an anti-spill and insulating cup that comes in 30 and 40-oz versions. Others weren't so convinced and did research to find a new cup: Simply Modern. A better, sleeker version, a revival of the controversial Stanley tumbler, a trend soon to be left behind.
The Chunky trend- Chunky shoes, loafers, sneakers, and platforms, these things are quickly being left behind.
The chunky shoe trend peaked in the summer of 2020 and continued down to the fall of 2022. A high platform Mary Jane or the infamous Demonias, were a staple of last year, quickly gaining popularity through TikTok and Instagram.
They were a controversial choice that many people disagreed on, but it's all about personal style. The high of the platform chunky boot is surely slowly dwindling out and is predicted to be over soon.
Shein Fashion: Shein overall is a harmful unsustainable brand that peaked in 2021 and followed up until the end of 2022, and 2023 is all about sustainability and capsule wardrobes- timeless articles of clothing that will last you a lifetime.
Instead of shopping fast-fashion, consumers are looking to build closets full of reusable pieces.
Investing 20 dollars into a reliable top that will last a lifetime is a lot more efficient than wasting money on several cheaply made, short-lasting micro-trending clothing items that fall apart the next month.
Buying tops that are ethically made also helps put a stop to sweatshops and workers that make as low as 3 US cents an hour. Clocking in over 100 per week in poor working conditions, shopping sustainably and ethically is in, and shopping Shein/fast fashion is so last year.
Ultra-baggy Jeans: Although baggy jeans are still going strong, skinny jeans are slowly making their way back. The slouchy wide-leg denim is long gone, and the straight, slim straight, and cigarette leg are here.
Baggy jeans were prevalent on TikTok, Pinterest, and Instagram during the summer of 2020. Over time, the fit of these pants have slowly started to get slimmer, and recently a skinny leg or a slim straight leg might be the new look.
Even still, some still hold on tight to the overly baggy, slouchy look. But there is no denying that skinny jeans might be coming back this year.
Cropped tops: Who doesn't love a cropped top? They seemed to have gotten a little too popular too fast and all of a sudden everything got cropped.
Jackets, shirts, sweaters, and tanks, for a moment it was impossible to find anything fully lengthened.
Now, as we enter 2023, clothing department stores have slowly started to bring back fully lengthened clothing alongside the cropped tops which allows a shirt to be tucked into jeans, as well as a warm oversized sweater look.
Personal style and taste will always be more important than trends that come and go. Wear what you want however you want to wear it no matter what others say.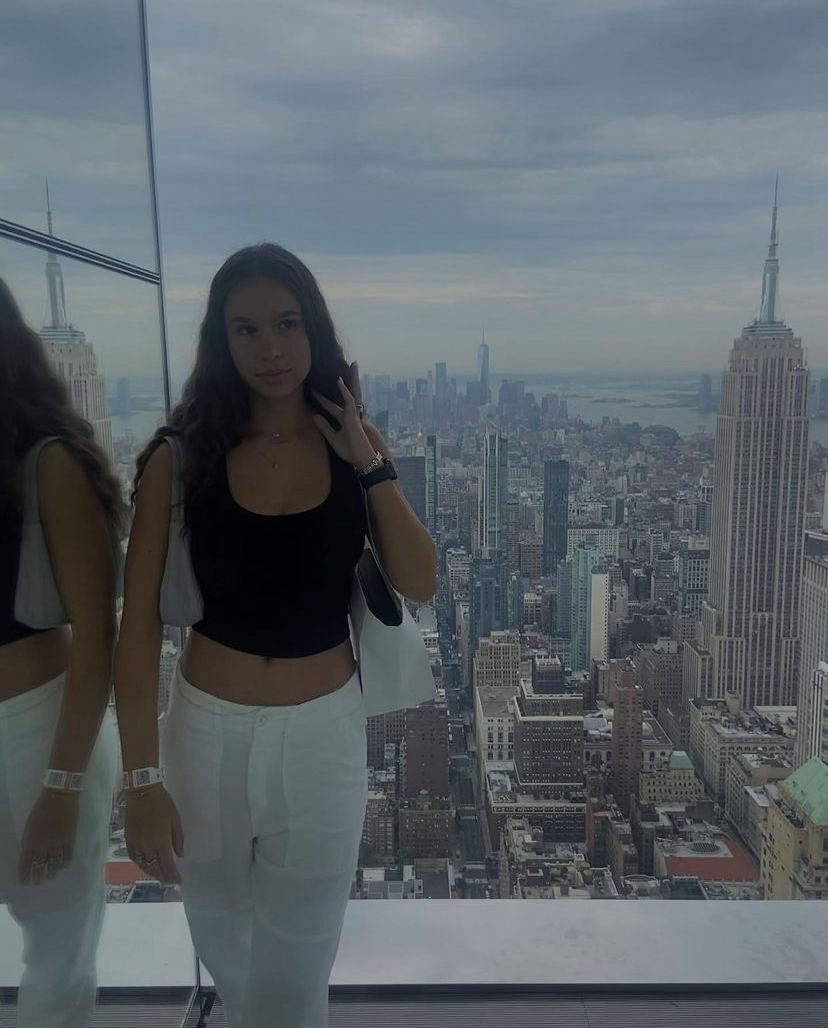 My name is Sanaa, I love fashion and I dance ballet at Carolina Dance Center.