Week after week, Leesville football takes on a new team while lacking support from their student section.
The atmosphere in the Leesville student section is quite solemn. Leesville students typically stream other football games on their phones from the stands because Leesville's 5-2 record is not reason enough to cheer.
Leesville students tend to fill up two sections worth of the stadium where they stand shoulder to shoulder. Though it may appear that students care about their football team based on the overstimulating body heat radiating from their section, don't be deceived into thinking they are hyping up the Pride.
Student section leaders prepare for games by making a massive poster, buying $30 worth of baby powder, and finding a stuffed animal of the rivaling team's mascot. 
Though prepping for games is extensive, student section leaders feel comfortable spending precious time and money. Though they don't actually care about their football team's success, baby powder looks cool in photos.
Leesville tends to be a game of the week and streamed on live television because they are just the most convenient school to film.
Every game, newspaper, WRAL, and other streaming sources film the student section in hopes that maybe, just once, the students will be hype. 
The screams and taunting from the student section is simply an accumulation of hundreds of mini conversations that have nothing to do with football. All the conversations strung together just happen to sound like, "I believe that we will win" and "Daddy's money."
Hopefully one day Leesville's football team will feel support and love from the student body.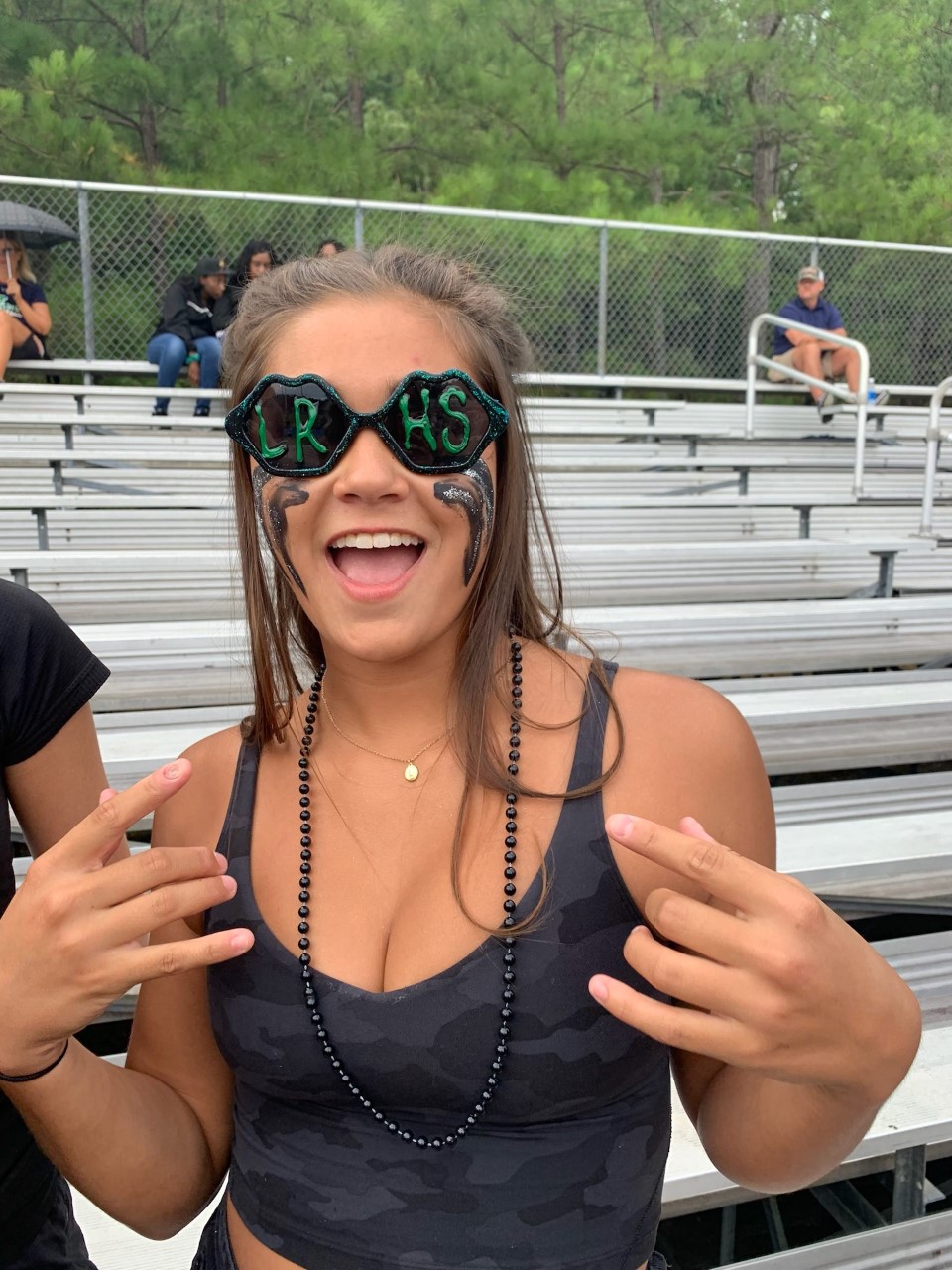 Hi! I'm Alexis Mast, but I answer to Lex as well. I'm a year round and high school swimmer whose been in Newspaper class since sophomore year. I write about anything, everything, and trending Leesville news.