For the past 40 years, the cost of education at institutions throughout the country has more than doubled, making it a luxury that not everyone can afford. This insane tuition surge has led to an obvious problem for parents and students across the nation: debt.
Over the years, many individuals have deprived themselves of higher education due to their concern of debt and loans. President Biden and his team, on the other hand, have devised a reasonably efficient method of reducing student debt, which could help individuals seeking higher education.
The Student Debt Relief Plan, initially proposed in August, was presented by the White House after Biden emphasized his eagerness to see this initiative aid millions of Americans. "That's what today's announcement is about.  It's about opportunity.  It's about giving people a fair shot.  It's about the one word America can be defined by: possibilities. It's all about providing possibilities," said Biden.
The announcement was a little ago: however, this week, Biden  finally launched the details of his plan. "Using the authority congress granted at the department of education, we will forgive ten thousand dollars in outstanding federal student loans. In addition, students who come from low-income families which allowed them to qualify  to receive a Pell Grant will have their debt reduced twenty  thousand dollars," said Biden.
According to President Biden's plan, up to 40 million student loan debtors may be eligible for federal student loan forgiveness of $10,000 or more for government-held loans. Borrowers who earned Pell Grants may be eligible for up to $20,000 of loan forgiveness. To be eligible, borrowers must have earned less than $125,000 (or $250,000 if married) in either 2020 or 2021.
This idea, formerly thought to be a good approach to lower student debt; however, it is now thought to be ineffectual. The thought that a modest sum of $10,000 (or, in some circumstances, 20,000) will help someone pay off thousands, if not hundreds of thousands, of dollars in student debt haunts people all over the country.
Professionals and graduates of university have a lot to say about this federal decision. Dr. Oscar Diaz, co-owner and business administrator of one of Raleigh's most successful dental practices, is an example.
When queried about this plan, he voiced concern that it was too limited and therefore irrelevant for many people. "The assumption that earning 125,000 a year equates to financial stability is absurd. The truth is that many people can make that, but more than half of their money is sent to the government in the form of taxes, which does not include the essential needs each individual requires on a daily basis. It is preposterous to believe that anyone will be disqualified because they earn more than the limit, let alone married couples. If they live a reasonably prosperous life, their total income will automatically preclude them from this possibility,"  said Diaz.
Dr. Diaz obviously opposes this proposal, claiming that it is all part of a "political agenda." He expands on this idea by telling how he first studied in The Dominican Republic, where he had little to no trouble completing his education. "Over there, the government and universities worked hard to make academic financing accessible for every family, making it easier for me to study and become a professional. It took me a while to even consider studying here when I initially moved here. It was an investment that I did not anticipate before I opted to study and pursue my career here."
Diaz certainly has a thorough understanding of the subject, not only is he a professional, but also a veteran. While fighting, he saw the nature of education around the world and compared it to America, realizing how expensive American education can be. "My wife's first impression of lending programs was the first time I ever saw what having a loan looked like (personally). When she chose to start her dentistry practice in the United States, she borrowed a $250,000 loan from NYU. Even though it was 25 years ago, the quantity of loan money owed astounded me. It is ridiculous that loans can be more expensive than the yearly income of an average individual" Dr. Diaz stated.
"The government needs to find a better approach to resolve this issue," he concluded.
While his viewpoint may differ from that of others, it is certainly one on which Nanci Wozniak can agree.  Wozniak works in the medical field, and she admits that this approach of student loans could be flawed.
"I didn't grow up with money, so I understand what it's like to juggle jobs and pay for a career on my own, which is why I can understand most people in this dilemma. Worrying over whether or not one can finance an education is difficult and, at times, unbearable," said Wozniak. 
She went on to explain why this isn't such a good idea. "If I were in that situation, I wouldn't assume 10,000 dollars would assist me to pay off the debt from an intensive career. However, the government is trying its hardest to assist others." She continued, "Hopefully, this acts as a first run, eventually turning into a more in-depth initiative that may truly help people in difficulty."
These professionals who have made it this far and survived the long terrorizing fear of financial debt, share their honest opinion on how this should be better. Other professionals, like them, express their thoughts on how the initiative could take on a really empowering significance. It is now the responsibility of the government to respond to input and make changes.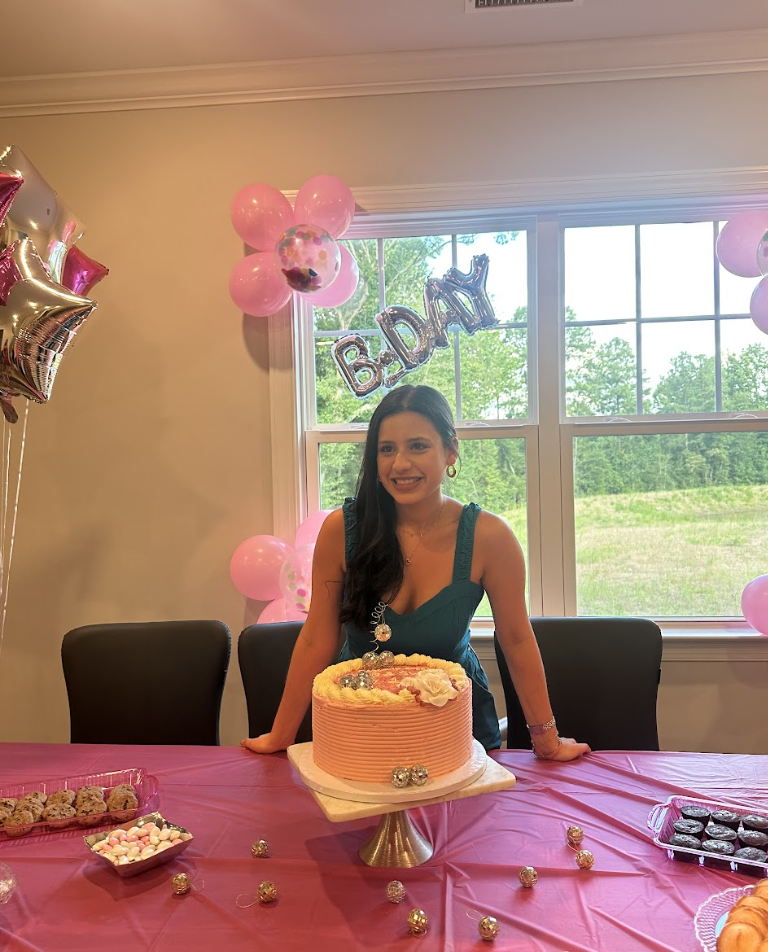 Hi! My name is Elena Faddoul, and I am a junior editor at The Mycenaean. In my free time, I like to read and spend time with family and friends.