Most high school students agree that their school day consists of a lot of stress. Students in the Apparel Class, taught by Deanna Winick, enjoy catching a much needed break in their day. 
"It's a lot different than any classroom I've had before… It gives us a lot of room to do what we want, especially in a class like apparel", said Avery Spangler, a senior at Leesville. 
"I've never been in a classroom so big, like its so big and open," said Hannah Davenport, a senior at Leesville.  
In every interview conducted, all Apparel Students agreed that sewing is a basic and life-changing skill. 
Davenport said "Not everyone knows how to sew obviously… I'm short, and a lot of people struggle with being short so like hemming pants is just a simple thing to learn. I think it's great for life." 
Viviana Straniero, senior, said, "I encourage everyone to take Apparel because sewing is such a good skill to have."
It's a fact that the teacher greatly impacts your class experience. Seedscientific.com says that 79% of students say teachers encouraged them to follow their dreams. Here's some reasons why these seniors think Ms. Winick impacted them in a positive way: 
Kira Lamm said, "Mrs. Winick was really warm and kind and that made it a really inviting environment. She took every opportunity she could to help out. If you're struggling with anything, she'd notice it and help."
Georgia Weaver appreciates that "she never makes you feel like dumb… Even if you're clueless and this is your first time trying something new, she'll help you with anything."
The benefits of taking Apparel at Leesville are endless. Enjoy a relaxing and creative environment, while making useful garments and objects from scratch!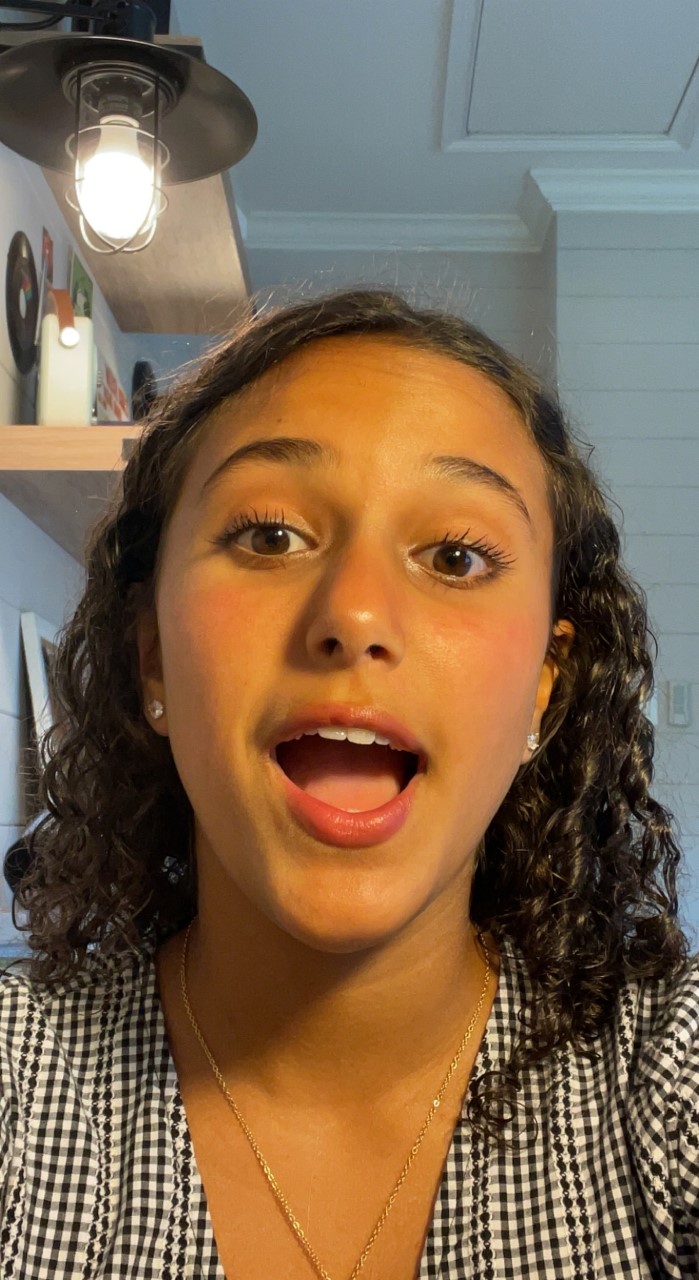 Hi! I'm Yasmeen and I'm so excited and grateful that I am able to contribute to the Mycenaean:) I love being able to bring news and relevant information to help you be more aware of things that happen at Leesville!!