Early application deadlines are approaching, and the Leesville seniors stress-level is at an all time high. 
Common App
The Common Application is a virtual undergraduate college admission application site. Though the Common App started in 1975, until 2019, only ten college institution applications were provided through the site. 
Currently, in 2022, there are over 1,000 college institutions offered through the Common App.
According to Campus Explorer, the common app saves students time with their college application process. Each step and essay involved in college applications is readily displayed through the program. 
Results from a poll on Instagram determined that over 90% of Leesville students use the common app for their college applications. 
College Tours
A significant portion of students' college search process is determining which colleges they are most interested in and want to apply to. 
Due to COVID-19, most college institutions did not offer on-campus college tours. A widespread substitution until tours resumed was virtual-campus tours. According to a poll by Inside Higher ED, 56% of the class of 2022's college decisions were determined with the help of a virtual tour. 
Over the summer, the majority of college institutions reintroduced on-campus tours. Since its reintroduction, its popularity has made it hard for students to schedule a time before all the slots have filled up. Sophia Addonizio, a senior at Leesville, struggled to find a tour date that she was available for. 
"There were only a few dates available for tours… So I ended up choosing the easiest tour to get into, and it wasn't very good," said Addonizio.
Unfortunately, college tours are not excused during the school year. Therefore, while the class of 2023 can have a more realistic college search process, it has been challenging to schedule and find a good quality tour.
Essays
College essays account for 25% of the application process. The importance of college essays and free-response questions has grown in recent years. 
At the Wake County college fair at North Carolina State University, there was an informational presentation for parents. Parents were told their essay's most crucial part of a student's application. 
Though grades, testing scores, and recommendations are essential in the college application, essays give colleges a chance to understand the student more. 
Grady Whitt, a senior at Leesville, struggled to determine what he would base his main Common App essay on. "I wanted to write an essay that was out of the ordinary which was hard," said Whitt. 
Councilor Meetings
Leesville's guidance counselors are offering a chance for every senior at Leesville to have a twenty-minute meeting with them. In this meeting, students get to talk about any of their college application questions.
Alexa Sarmiere, a senior at Leesville, had her senior meeting with Ms. Rogers on September 21. At this point in Sarmiere's college application process, she has completed most of her Common App.
"All I have left to do on Common App is finalize my information, so I was able to ask all my final questions to Ms. Rogers," said Sarmiere.
During the meeting, Ms. Rogers reviewed each section of Common App and left time for them to discuss her questions and thoughts about her college application process. 
"Though I had the majority of my Common App done, I can see how helpful the meeting would be to someone who isn't as far along," said Sarmiere. 
Amidst the stress and confusion of college application season, Leesville counselors offer students a chance to ease some of their stress.  
Senior Stress
The majority of colleges require an early action deadline of November 1. However, there are colleges like UNC-Chapel Hill with a deadline of October 15.
Chelsea Thomas, a senior at Leesville, is eagerly waiting for the later months of senior year when her college application stress will be over. "There are just so many essays and parts to the Common App," said Thomas.
Thomas is interested in majoring in psychology but struggles to explain why she wants to go into social work. "UNCG asked me to explain why I want to study Psychology, and I just don't know what to say because it's hard to express my thoughts in essays," said Thomas. 
Balancing work, school, and clubs and filling out a Common App go unrecognized. "Life doesn't stop while I'm applying to colleges… deadlines are approaching, and I'm juggling so many things at once," said Thomas. 
As Leesville seniors are approaching early action deadlines, the stress of completing their Common App is consuming their schedules.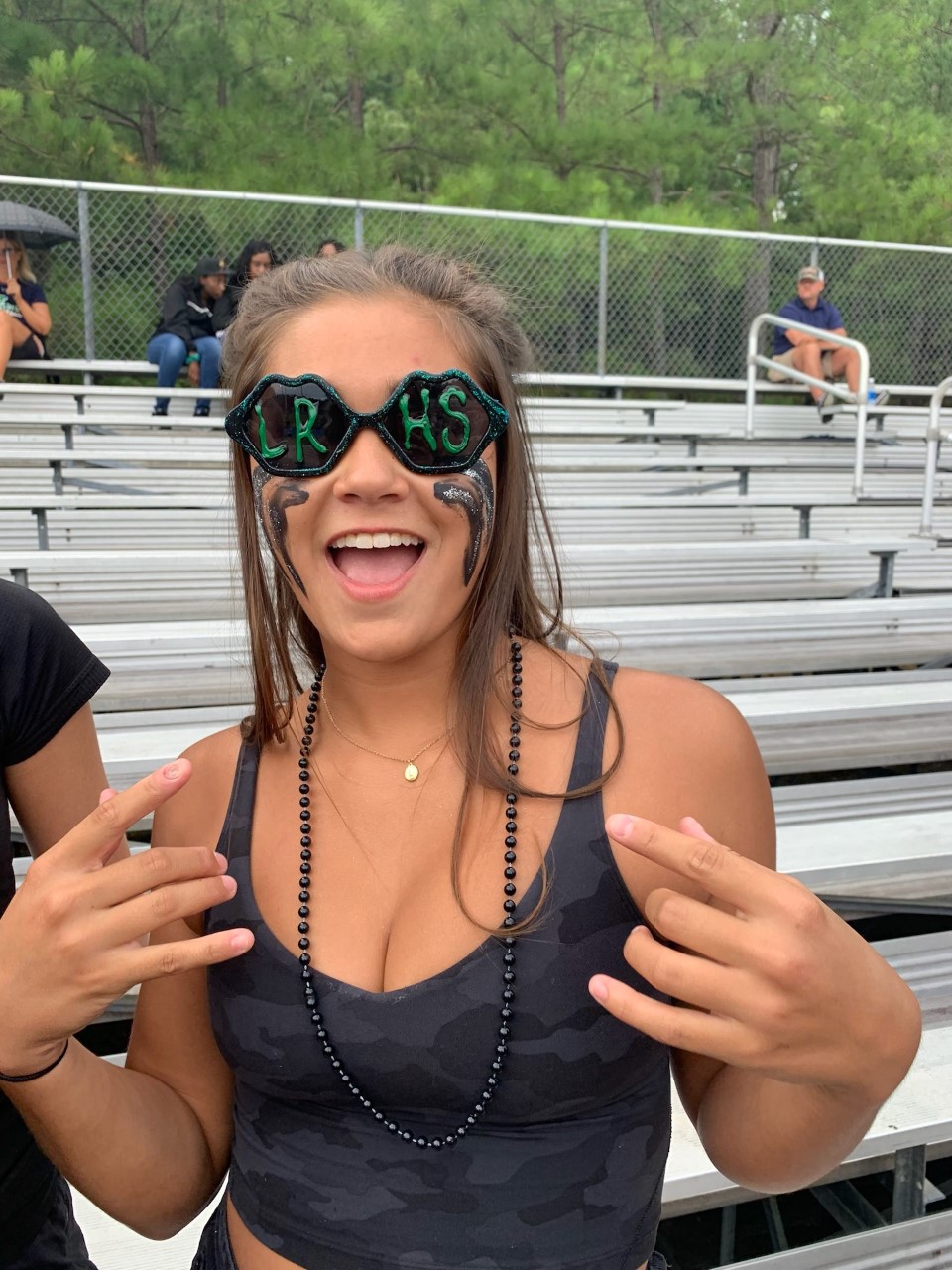 Hi! I'm Alexis Mast, but I answer to Lex as well. I'm a year round and high school swimmer whose been in Newspaper class since sophomore year. I write about anything, everything, and trending Leesville news.